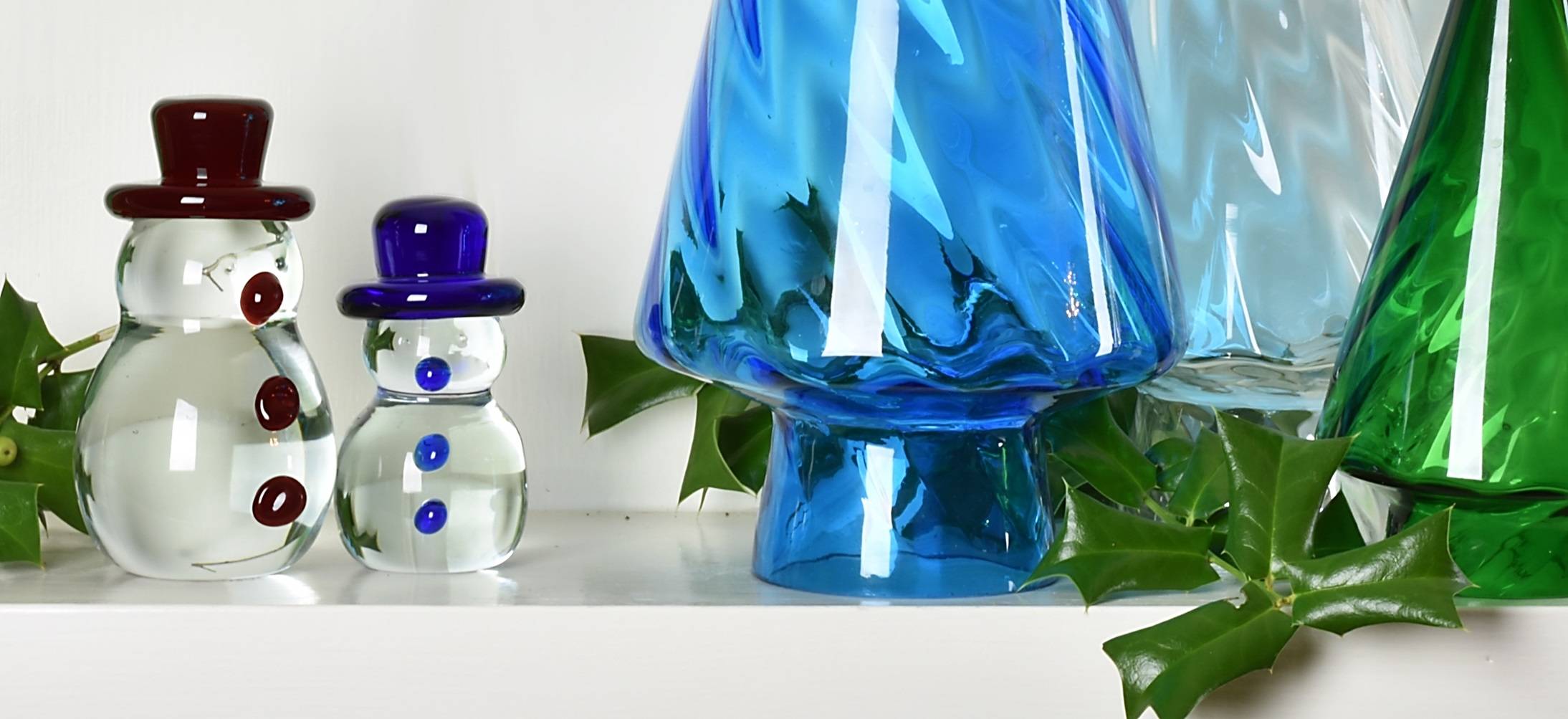 Glass Snowmen
Adorable creations that have been a Blenko favorite since 1971!
Hand Blown Glass
Magnificent color, skilled craftsmanship, and creative design
make Blenko the most colorful name in glass.
Penguins sculpted from Crystal and Turquoise glass, finished with a crackled surface that glimmers for the holidays.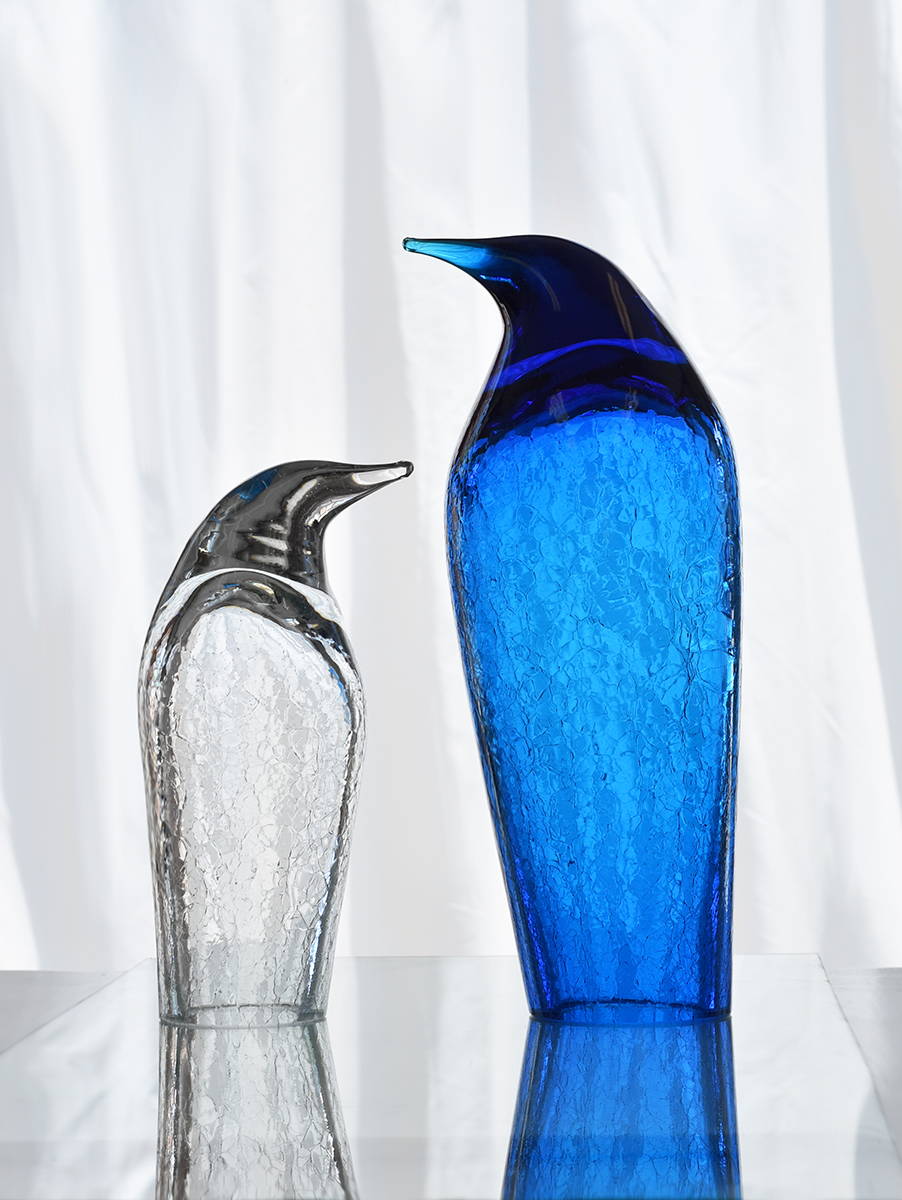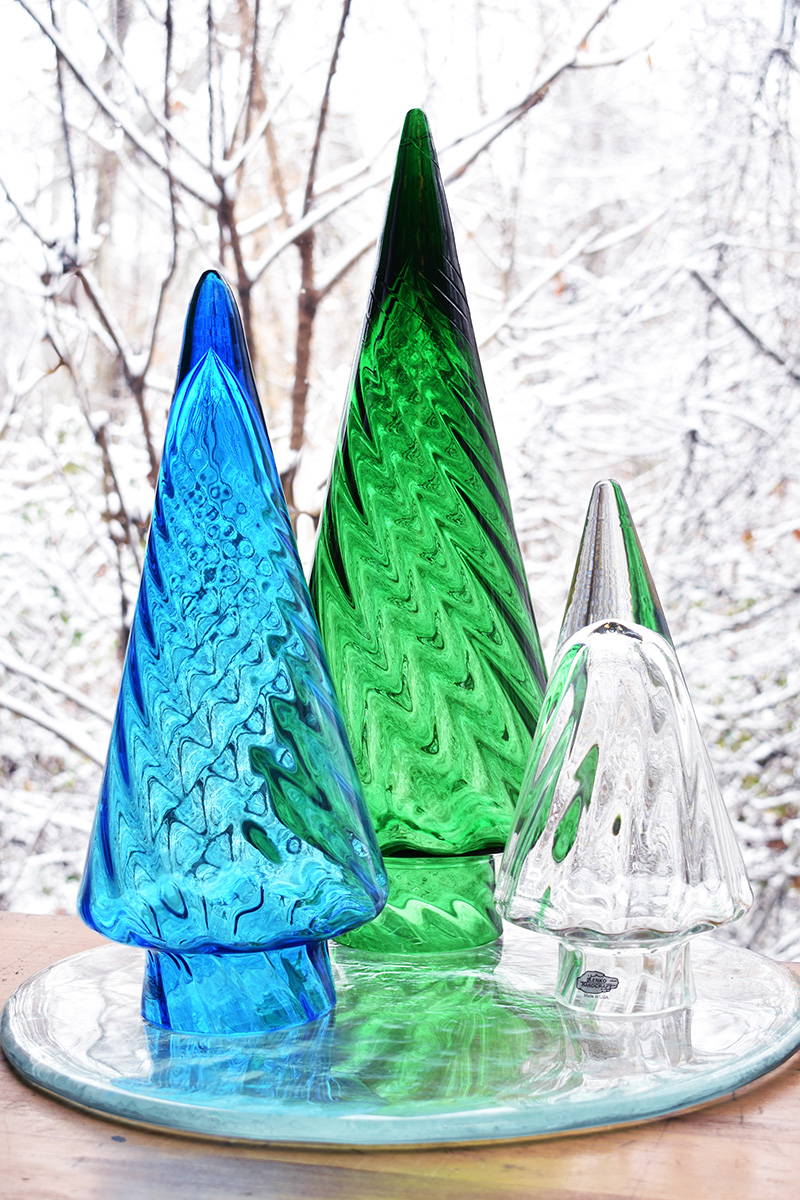 Create a wild and wonderful forest with brilliant Mountain Pines. Optically swirled Evergreen, Blue and Crystal trees reaching towering heights.
Introducing our Dollop Collection in Ice Blue
Using each vessel as a canvas, dollops of Paw Paw glass like drops of paint mark the surface in an expressive and unique pattern.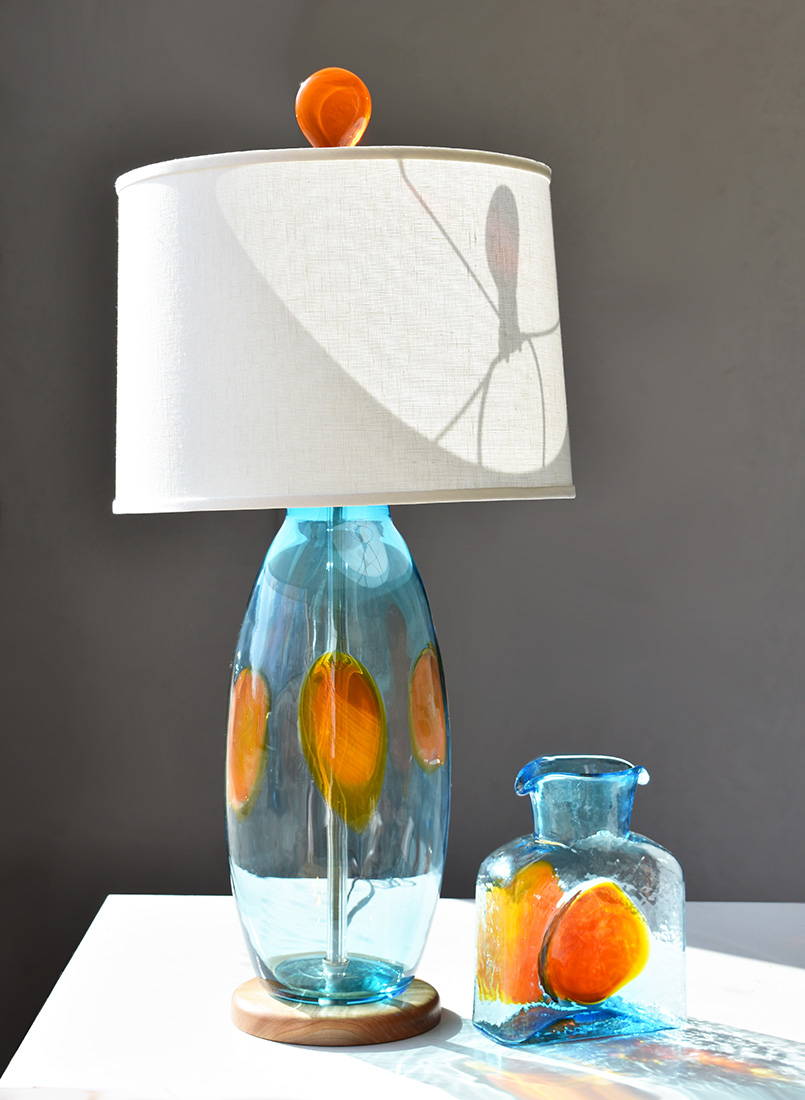 Contrasting colors of Ice Blue and Paw Paw
The exciting contrasting colors make these items to behold!
PACKED WITH CARE
Learn how we pack your glass so it arrive safely every time.
GIVE A GIFT CARD
Perfect stocking stuffers for the Blenko lover in your life!
BROWSE CATALOGS
View and download Blenko product catalogs.
Travel Channel's list of Top 10 US Factory Tours!

Blenko Glass, in Milton WV, has a 126 year history of handmade glass in America. The name has long been associated with hand-blown sheet glass, architectural glass, and well designed gift and tableware production. For decades the Blenko name has been a leader in mid-century design and Modernism.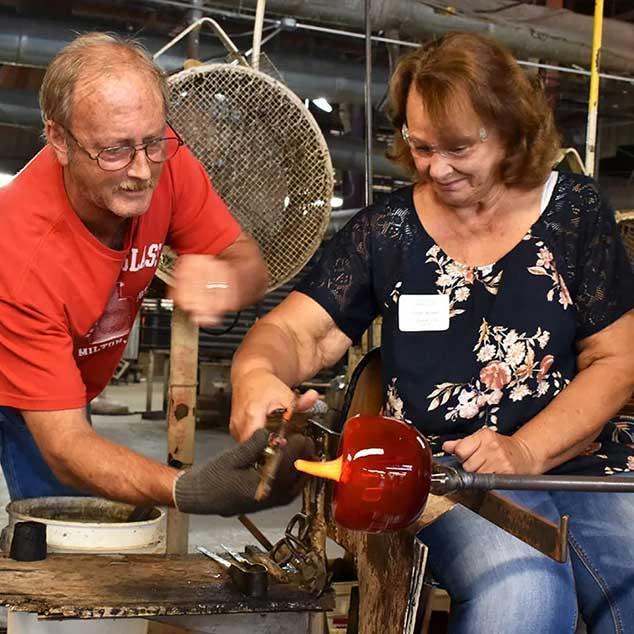 "Stopped in as part of a "girls road trip" yesterday. This was a bucket list item for me. I loved EVERYTHING from the shop, the garden, the museum upstairs and the lovely staff! I was amazed at every little detail he knew and the history. More impressive was the great pride all the glass blowers took in their work-I could hear it in their voices and I was certain to tell them I appreciated them. His words, "We appreciate our customers who keep us in business". Thank you again, we will be back!"
- Susan P via Facebook
June 2019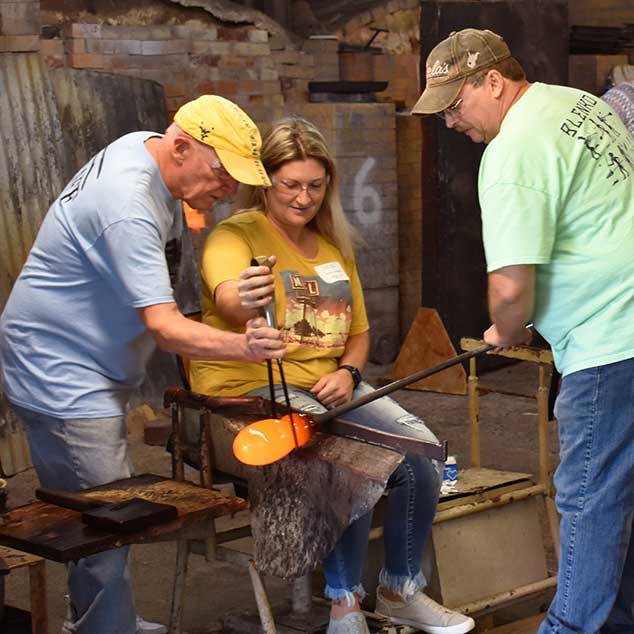 "I attended a glass blowing event yesterday to make their iconic water bottle and I cannot express how much fun it was! The staff were super helpful and the experience was one I will never forget. The gift shop is full of beautiful pieces, and if you are interested in signing up for their glass blowing events— DO IT! Five stars!! I will say if you are interested in a class sign up right as the tickets go on sale. Tickets for the event I attended sold out within minutes."
- Julie E. Via Facebook
Jan 2018