Blenko Glass Factory Tours

Guided tours can currently be scheduled Monday through Friday between the hours 9:30am and 1:30pm.
Please read tour information, rules and guidelines and click on the button at the bottom of the page to schedule your FREE tour today.
We hope to see you soon!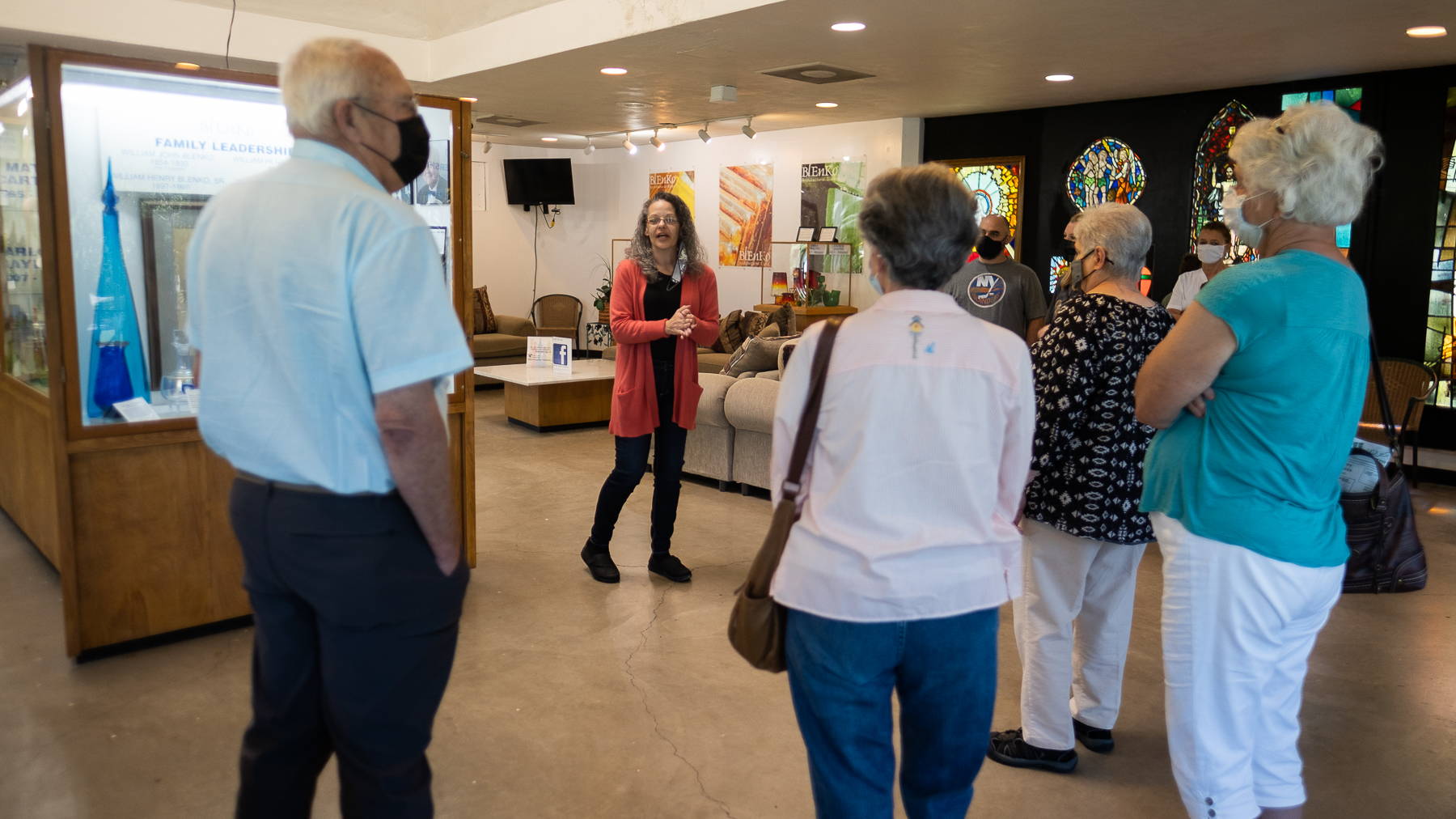 OUR GLASS FACTORY TOURS and HOT SHOP VIEWING AREA
ARE NOW OPEN TO THE PUBLIC!
As we continue to keep our visitors and employees safe during the COVID-19 pandemic please keep in mind the following rules:

1.) To participate in a guided tour you must wear a mask, properly over your mouth and nose, at all times - no exceptions. You must also follow all rules and directions of your tour guide.
Failure to comply will result in removal from campus.
2.) CLOSED TOED SHOES AND EYE PROTECTION ARE REQUIRED TO BE ON THE FACTORY FLOOR (PARTICIPANTS MUST BE AT LEAST 14 YEARS OLD TO BE ON THE FACTORY FLOOR)

3.) Guests entering our Visitors Center Gift Shop will be strongly encouraged to wear a mask and use hand sanitizer if they plan on touching glass.
-We ask that while in the store or in the viewing area that our guests try to maintain a 6 foot spacing whenever possible.
- Please bring your own mask. Masks for those who do not bring will be provided while supplies last.
- Additionally we will have hand sanitizer set out around the store for our guests to use.
Lots of hands touch our glass - and we want to keep you, and everyone else, as safe as possible!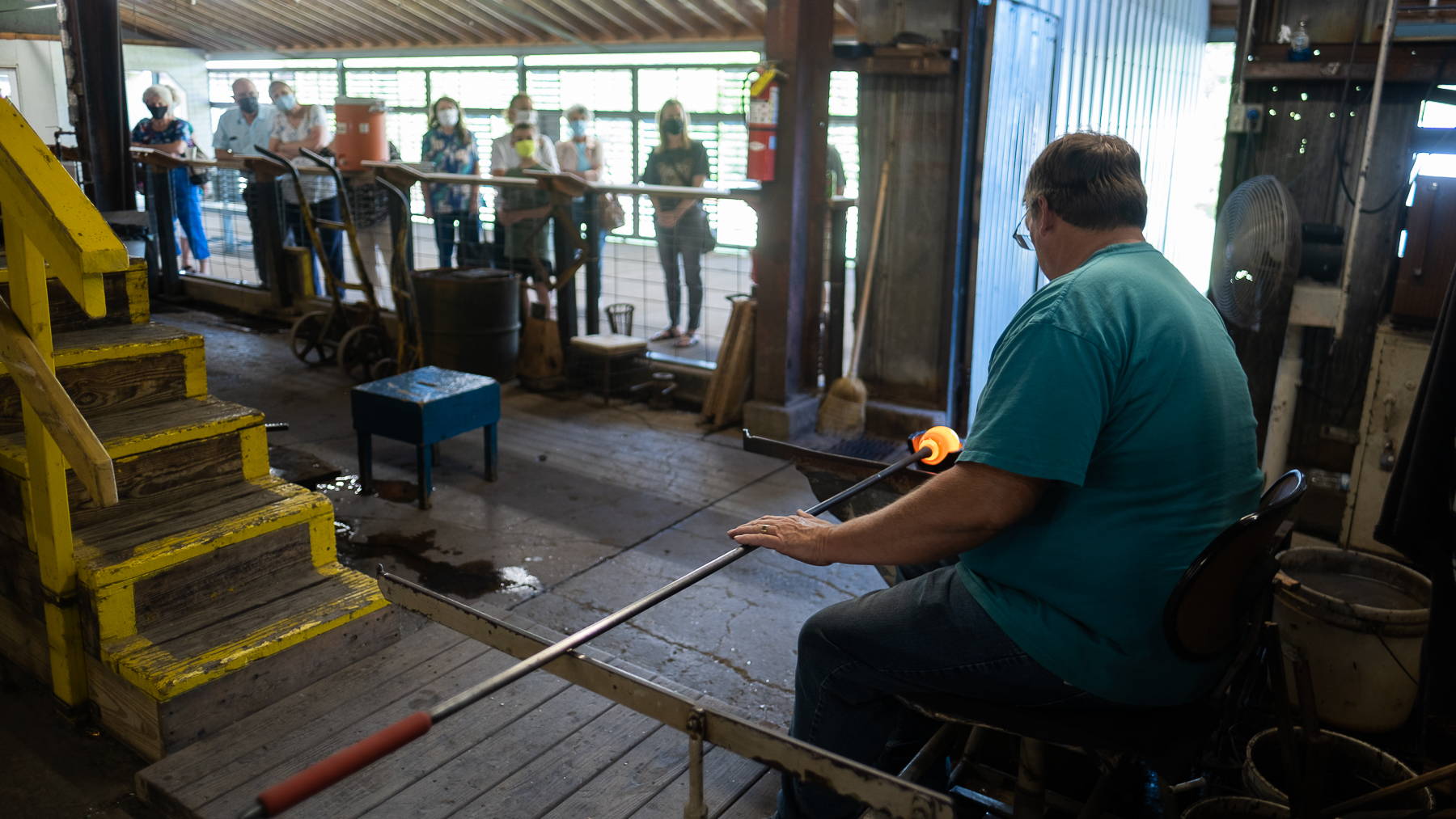 School Field Trips
Family Outings
Glass Enthusiasts
Tourists and Bus Groups
History buffs
Students of the Decorative Arts
Museum Lovers
The generally curious