Blenko Glass Factory Tours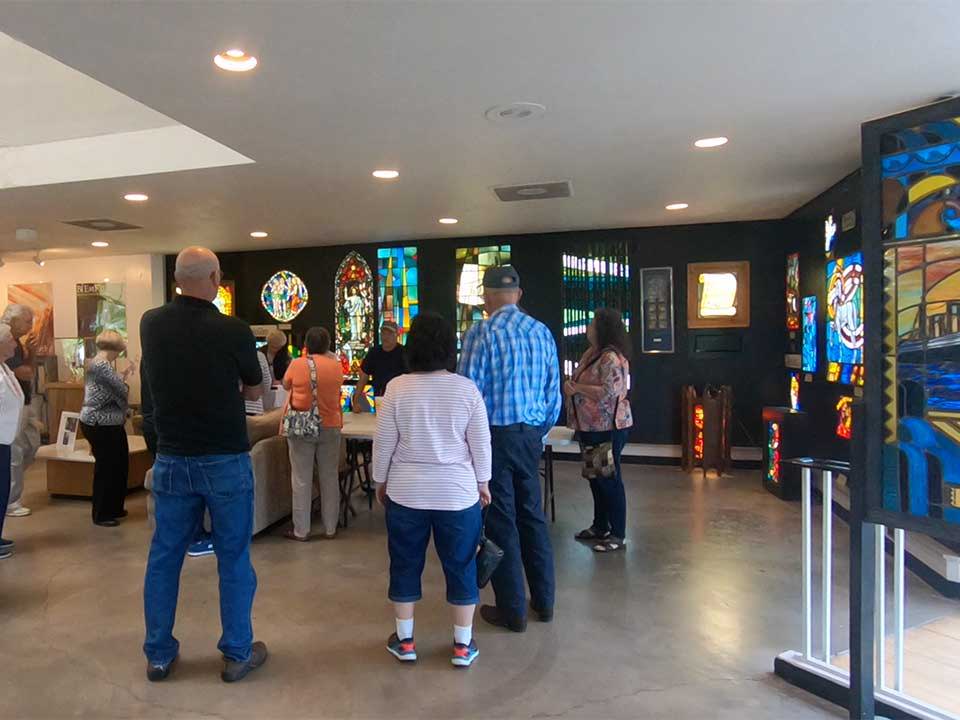 Monday: 9am - 2:30pm

Tuesday: 9am - 2:30pm

Wednesday: 9am - 2:30pm
Thursday: 9am - 2:30pm

Friday: 9am - 2:30pm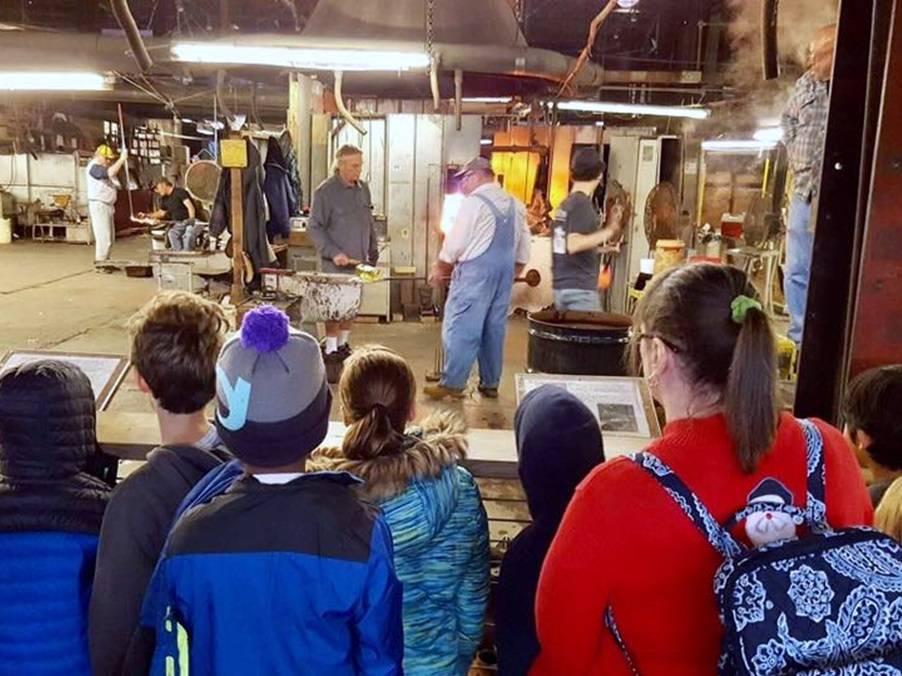 Perfect for people of all ages!
School Field Trips

Family Outings

Glass Enthusiasts

Tourists Groups

Musuem Lovers
Guided tours may be scheduled for Mon- Fri.
You must call at least 7 days prior to your arrival to schedule in advance guided tours.
To schedule a guided tour, call 304-743-9081 and request to speak to the Visitors Center.
For safety reasons, participants of scheduled guided tours can not wear open toed shoes on shop floor.
No hot glass produced on weekends thus there are no weekend tours.
All tours end by 2:30 in the afternoon due to the excessive heat in the factory.
Glassblowing demonstrations, a free self guided and self paced tour, can be viewed from our observation deck during any hours of production.
No reservations required for self guided tours.
NOTE: Tour area is NOT handicap accessible.
PLEASE KEEP IN MIND:
We are a real working factory with real manufacturing operations. We allow the public to view our operations because we want to share what we do. ​We ask that you keep this in mind while you partake in our time honored tradition.