Blenko Glass Factory Tours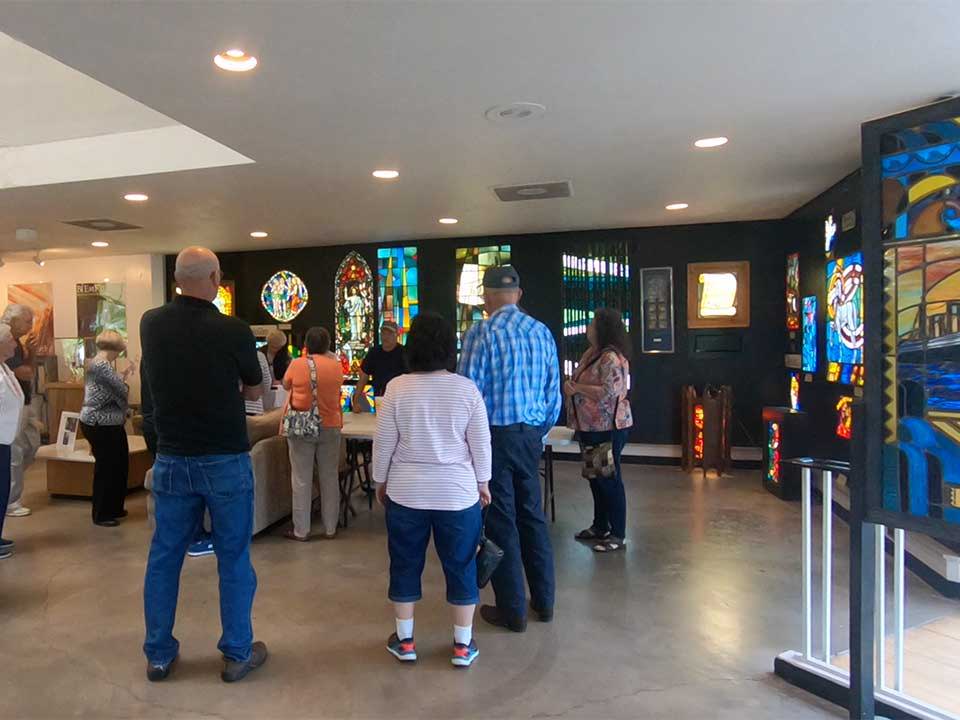 As we strive to keep our visitors and employees safe during the COVID-19 pandemic, our observation deck is currently closed and glass tours are currently not available as we do our best to practice social distancing. However, our Visitor Center Gift Shop is still open and we have implemented the following safety measures to keep everyone safe.
-Currently we will only be allowing 6 guests in the gift shop at a time.
-We ask that while in the store that our guests try to maintain a 6 foot spacing whenever possible. Tape markers have been placed on the floor for visual assistance.
-Masks are required for entrance. We advise that anyone who enters wears a face mask of some sort, and we will have a small supply available at the entrance.
-Additionally we will have hand sanitizer set out around the store for our guests to use.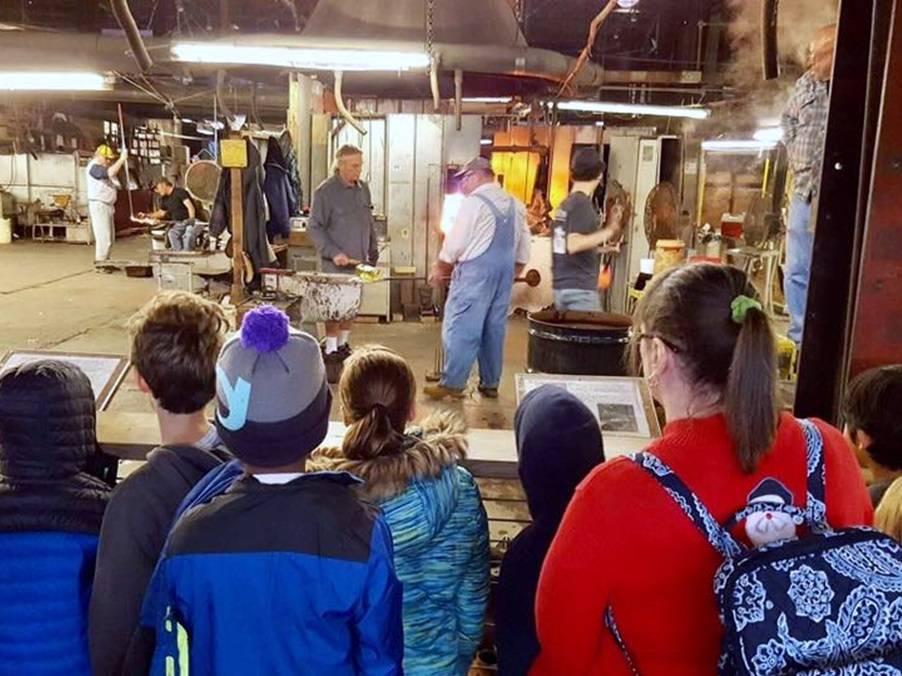 School Field Trips
Family Outings
Glass Enthusiasts
Tourists and Bus Groups
History buffs
Students of the Decorative Arts
Museum Lovers
The generally curious