Events at Blenko Glass Company
Garden Party - 'Blenko Glass in the Garden'
(May 10, 2019)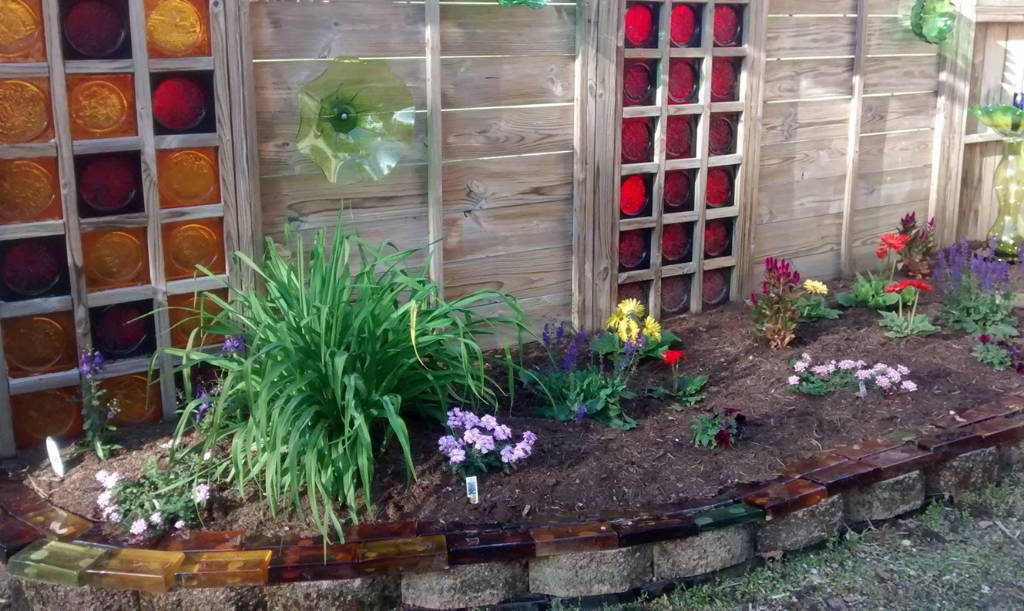 Be 1 of ONLY 100 people to join us in the Blenko glass garden for a quality evening of fun! Friday evening May 10th from 6pm until 8pm, we will have live music and elegant finger foods for you to enjoy as you stroll in our blooming spring garden at lake-side for our fourth annual garden party. In the event of rain, we will move indoors. What makes a better evening than a lovely setting, good food, lovely music and flowers? A free piece of glass? Each guest will receive a FREE Limited Edition Annual Suncatcher for joining us ($18 value). Of course, we will also make special glass for use in your home garden and have a grand assortment of colorful Blenko for your consideration. A special feature is our judging for Best Garden Party Hat. We will choose 1st and 2nd place in these 2 categories; Best Hat and Most Creative Hat A free piece of specially created Blenko will be first prize and a gift certificate will be second prize.
---
'After Hours' Sales Event
(June 14, 2019)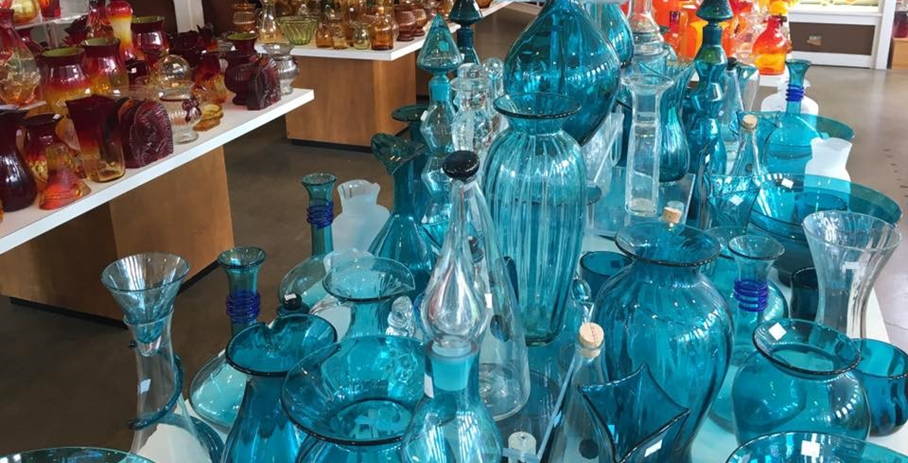 During this 2-hour event in our Gift Shop, customers can take advantage of amazing discounts and take 15% off of their entire purchase. In preparation for this event we will close the Visitor Center Store at 5pm on Friday, June 14 and will re-open from 7pm - 9pm. A special edition companion piece to the WV Birthday Piece will go on sale during this event. Designed by Emma Walters & Andrew Shaffer to continue to pay homage to our great state.
---
West Virginia Day Celebration & Sale
(June 15, 2019)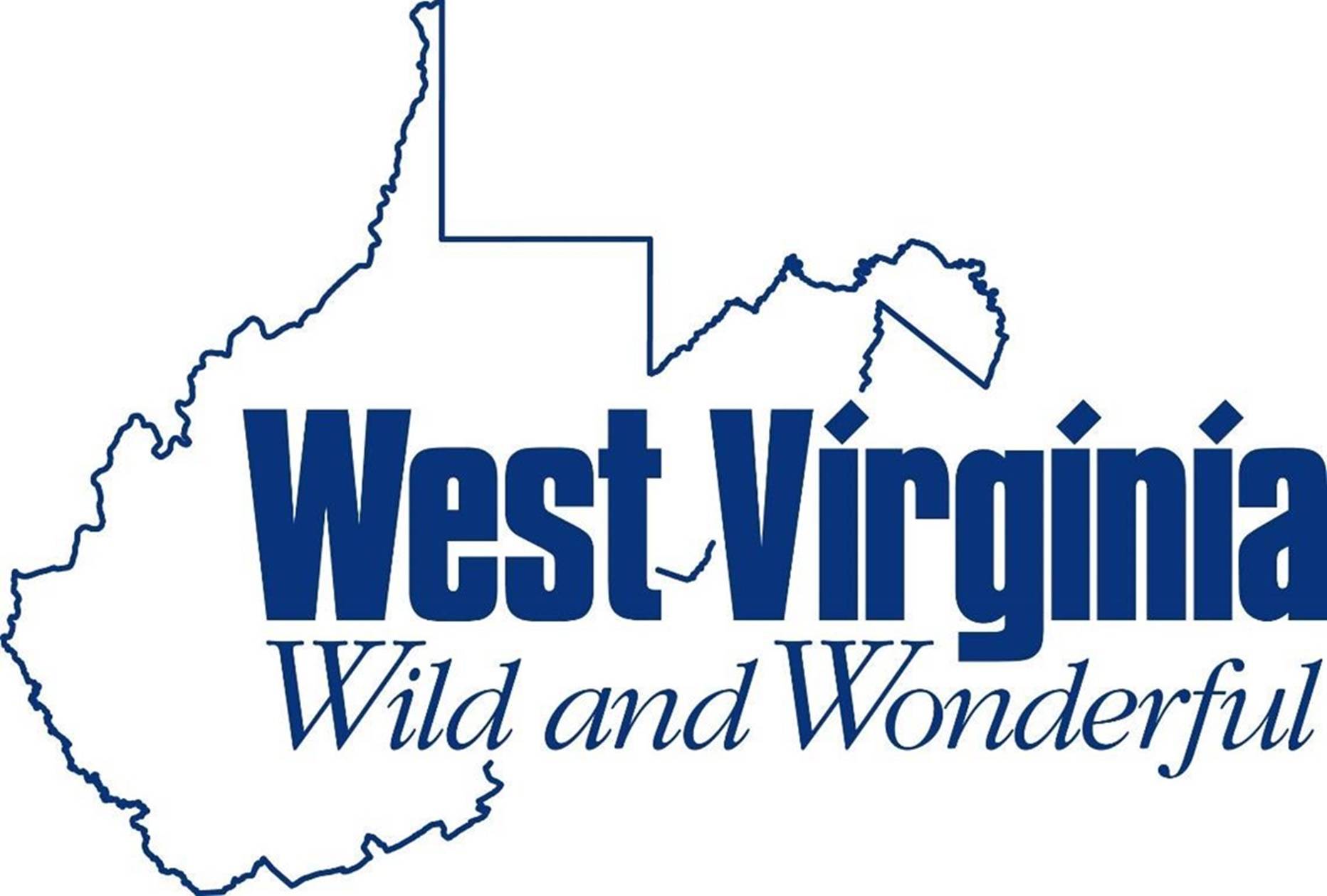 Annually we produce a very limited, special edition to celebrate our states birthday. West Virginia will be 156 years old in 2019, so we offer only 156 Birthday pieces. The West Virginia Birthday piece is offered beginning at 8AM Saturday on a first come basis. The line to receive these begins to form several days earlier. Special annual limited edition production, signing event and sale.
---
Festival of Glass
(August 2 - 3, 2019)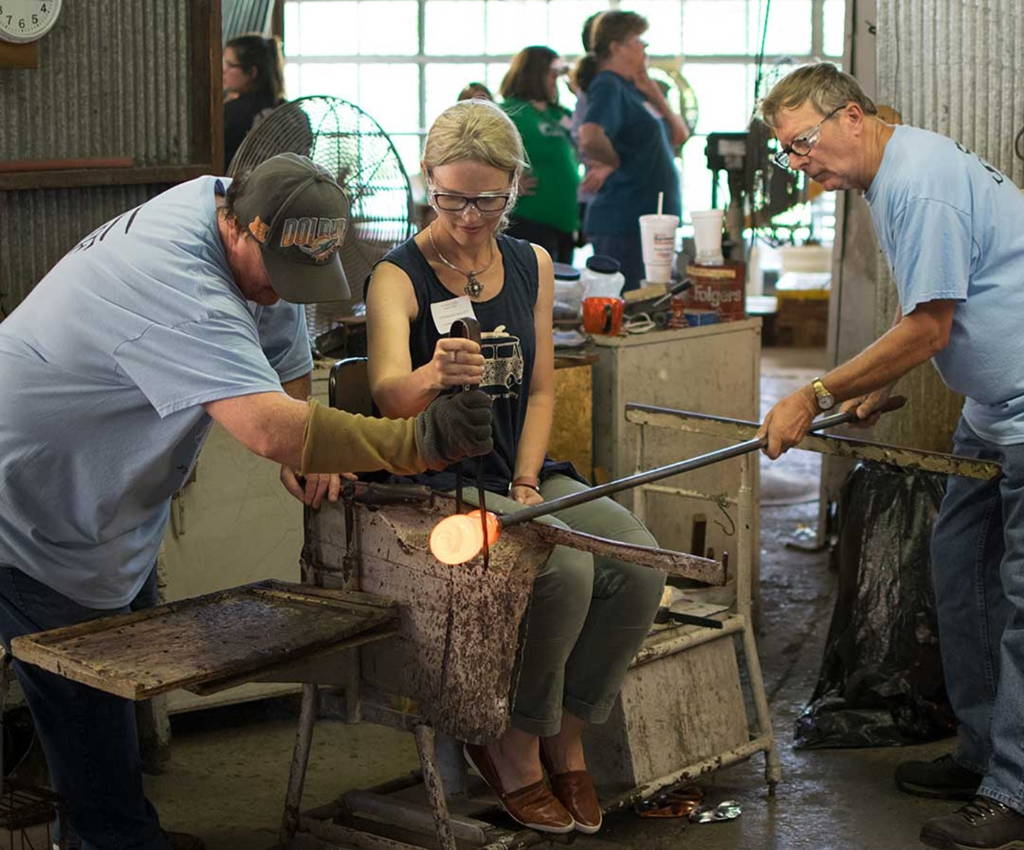 Annually a big draw. A selection of classes are offered for all ages within the factory. From hot glass to crafts with wood, glass and glue for youngsters. Special prices, tours, signing event and family activities. Family fun. Classes fill quickly. Complimentary annual commemorative given to attendees.
---
Blenko at the WV Pumpkin Festival
(October 3 - 6, 2019)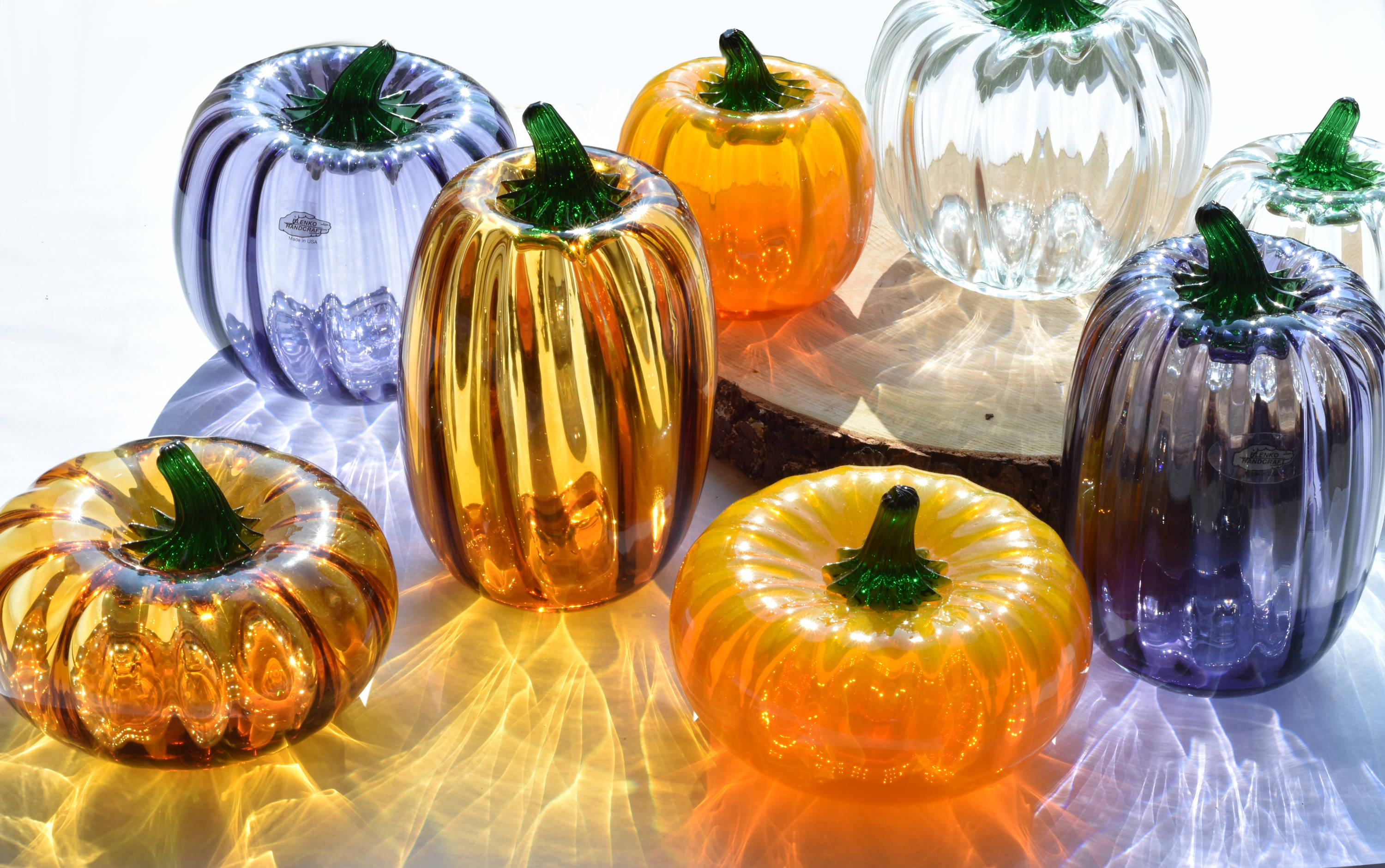 Not our event but directly across the road from the Blenko factory and we are pleased to participate. A celebration of Everything pumpkin and Blenko offers a full "punkin patch" of diverse handmade glass ones!