Events at Blenko Glass Co.
Water Bottle Week
(January 21 - 27, 2019)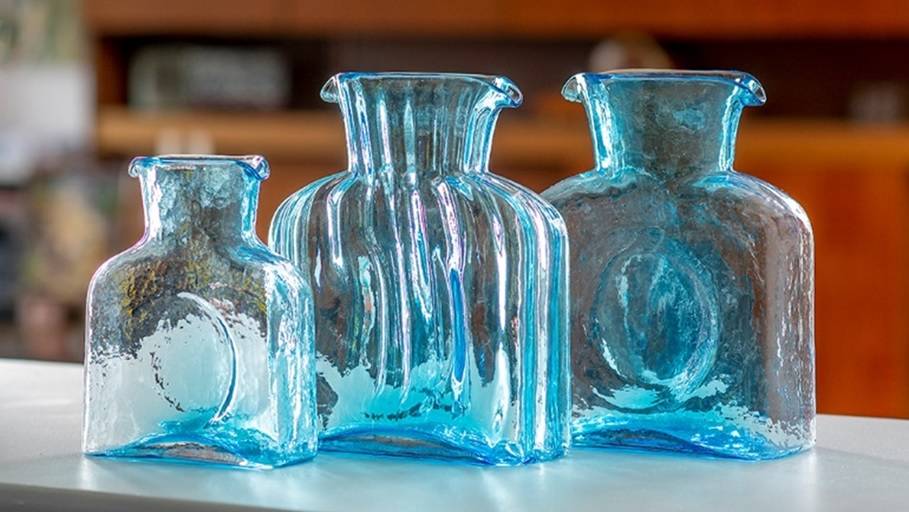 All you ever wanted to know about Blenko's iconic Water Bottle. This week-long event will include an art contest showing creative use or interpretation of our 80 plus year old design; the introduction and sale of Special Edition Water Bottles; various contests and prizes throughout the week and Blow Your Own Water Bottle Classes on Friday, January 25 and Saturday, January 26. This is a must for those who enjoy or love our Water Bottles! (Advanced Registration Required for Blow Your Own Water Bottle Classes). Tickets for Blow Your Own Water Bottle Classes go on sale January 3 at 9am at https://www.eventbrite.com/o/blenko-glass-company-15709994523
---
Blow Your Own Water Bottle Classes
(January 25 & 26, 2019)

Signups for classes began Thursday January 3, 2019 at 9am. All classes are currently full. Join a waitlist by going to our Eventbrite page, clicking on class that you are interested in click on 'Tickets' and then 'Join Waitlist'. By doing this, you will be notified via email if any spaces open up. https://www.eventbrite.com/o/blenko-glass-company-15709994523
---
Valentine's & Chocolate Lovers Weekend
(February 9, 2019)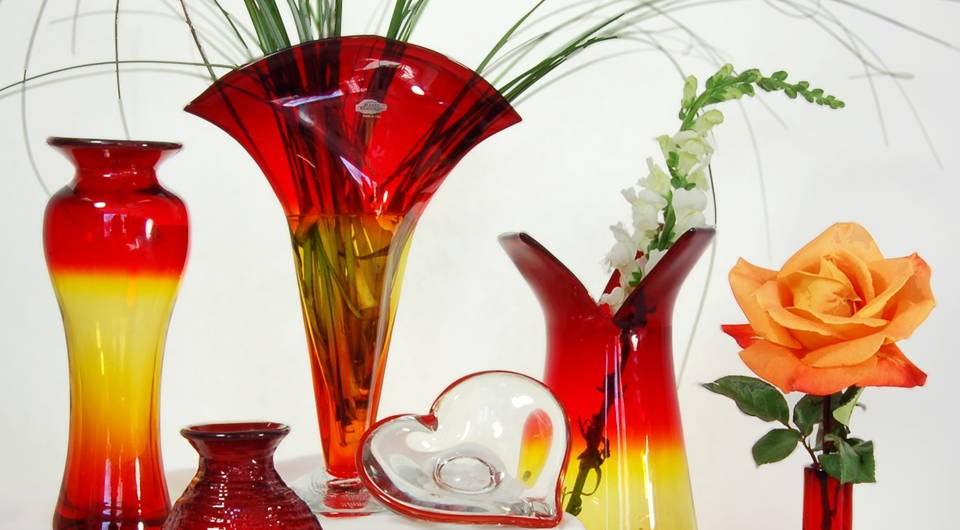 Held in our Visitor Center Gift Shop this event includes special made glass objects for your special someone. Complimentary pretty-in-pink cupcakes and steamy hot chocolate.
---
Spring Open House
(March 16, 2019)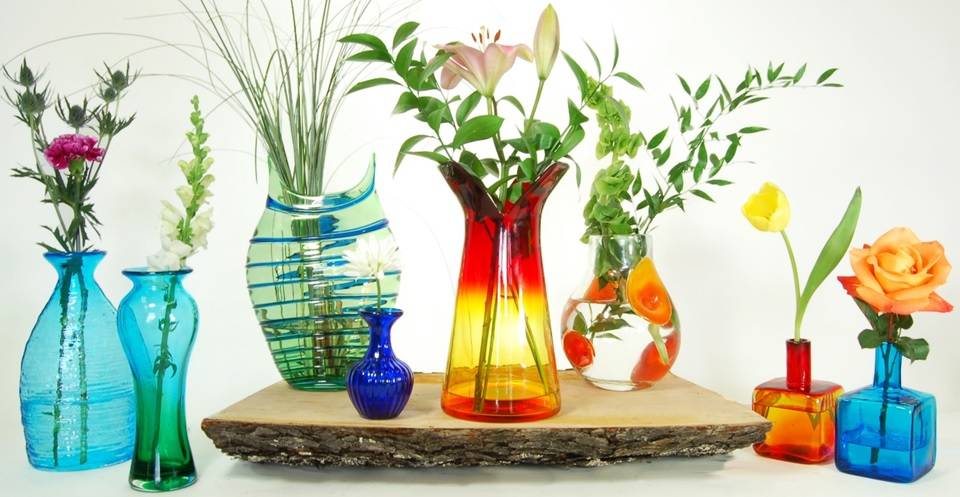 A One day, Saturday Only event. Classes offered to the public to make handmade glass Easter eggs Blenko family signing event. Limited edition of special pieces for sale in our Visitors Center include an annual edition hand formed Bunny, as well as limited edition spring creations.
---
Warehouse Sale
(March 16 - 19, 2019)
4 Consecutive Days ONLY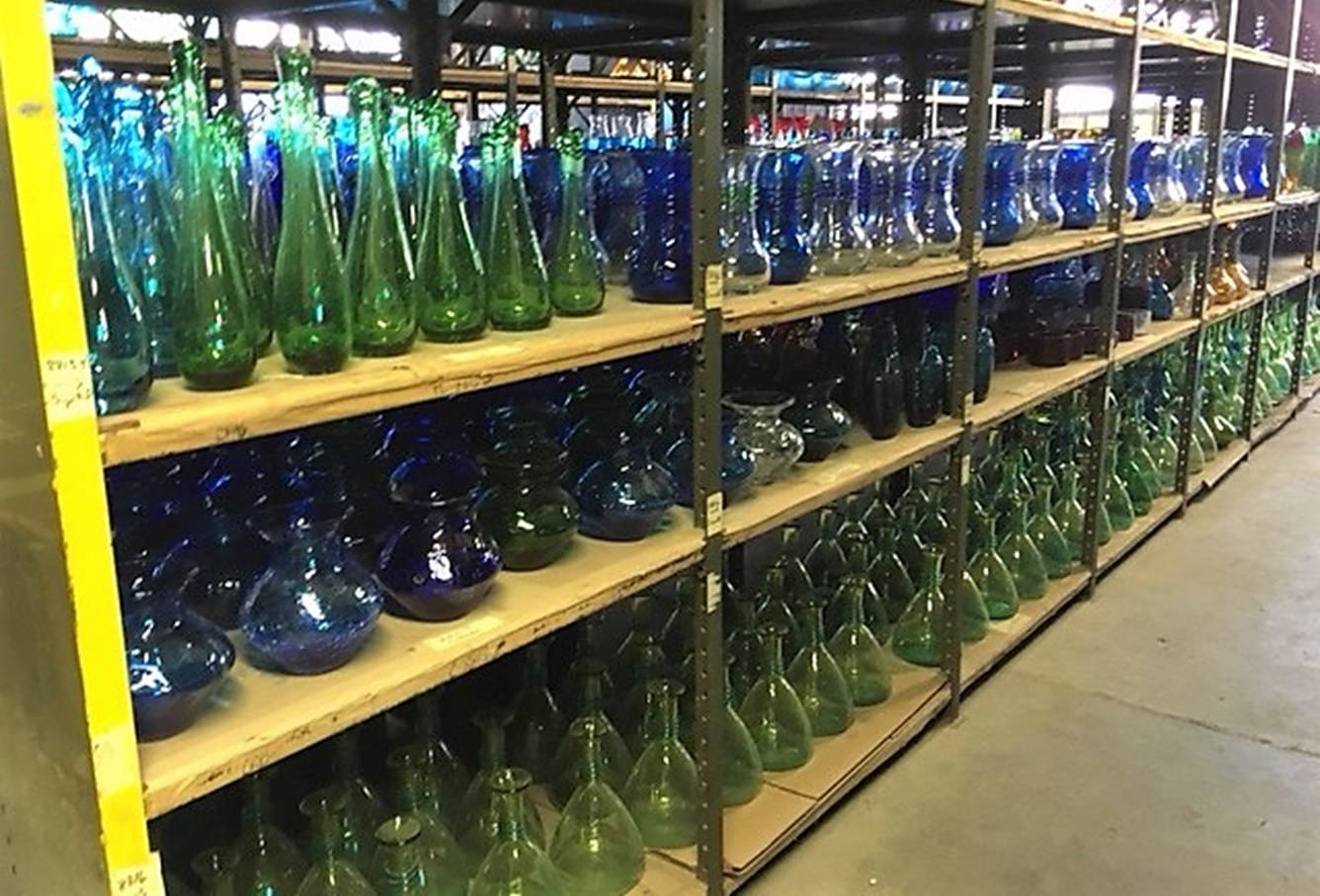 We open our factory warehouse with overstocks, preferred seconds, and some unique and one-of-a kind Blenko at special discount prices. We will also feature special items in our on-site store. A great shopping opportunity. This event previously was almost two weeks but we have less excess inventory and have shortened the event dramatically. This event continues to evolve so please contact us or follow us on social media to have current updates for days, times, etc.
---
Garden Party - 'Blenko Glass in the Garden'
(Date To Be Determined)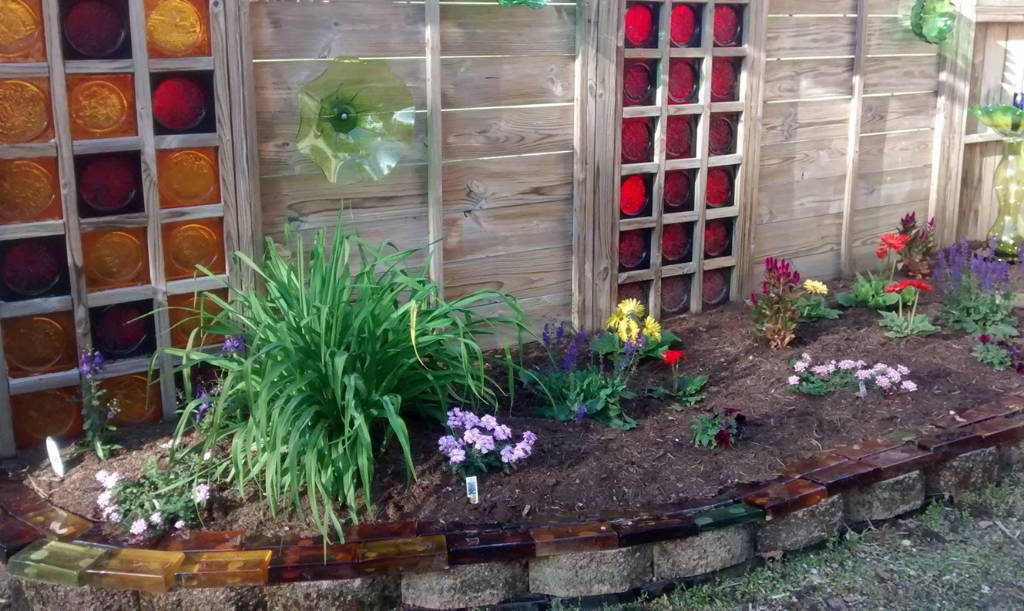 Sales and exhibits in the Blenko Glass Garden at lake side. Special Garden Party Friday evening, an advance fee applies for this event only. Special Garden Party Hat decorating contest w/ Blenko special made prizes Friday evening. Special Blenko products made for display in the garden will be offered for sale.
---
'After Hours' Sales Event
(June 14, 2019)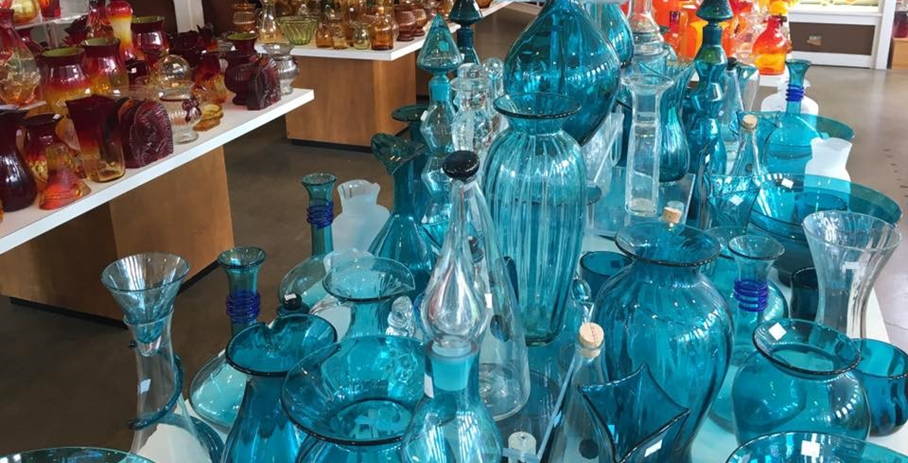 During this 2-hour event in our Gift Shop, customers can take advantage of amazing discounts and take 15% off of their entire purchase. In preparation for this event we will close the Visitor Center Store at 5pm on Friday, June 14 and will re-open from 7pm - 9pm. A special edition companion piece to the WV Birthday Piece will go on sale during this event. Designed by Emma Walters & Andrew Shaffer to continue to pay homage to our great state.
---
West Virginia Day Celebration & Sale
(June 15, 2019)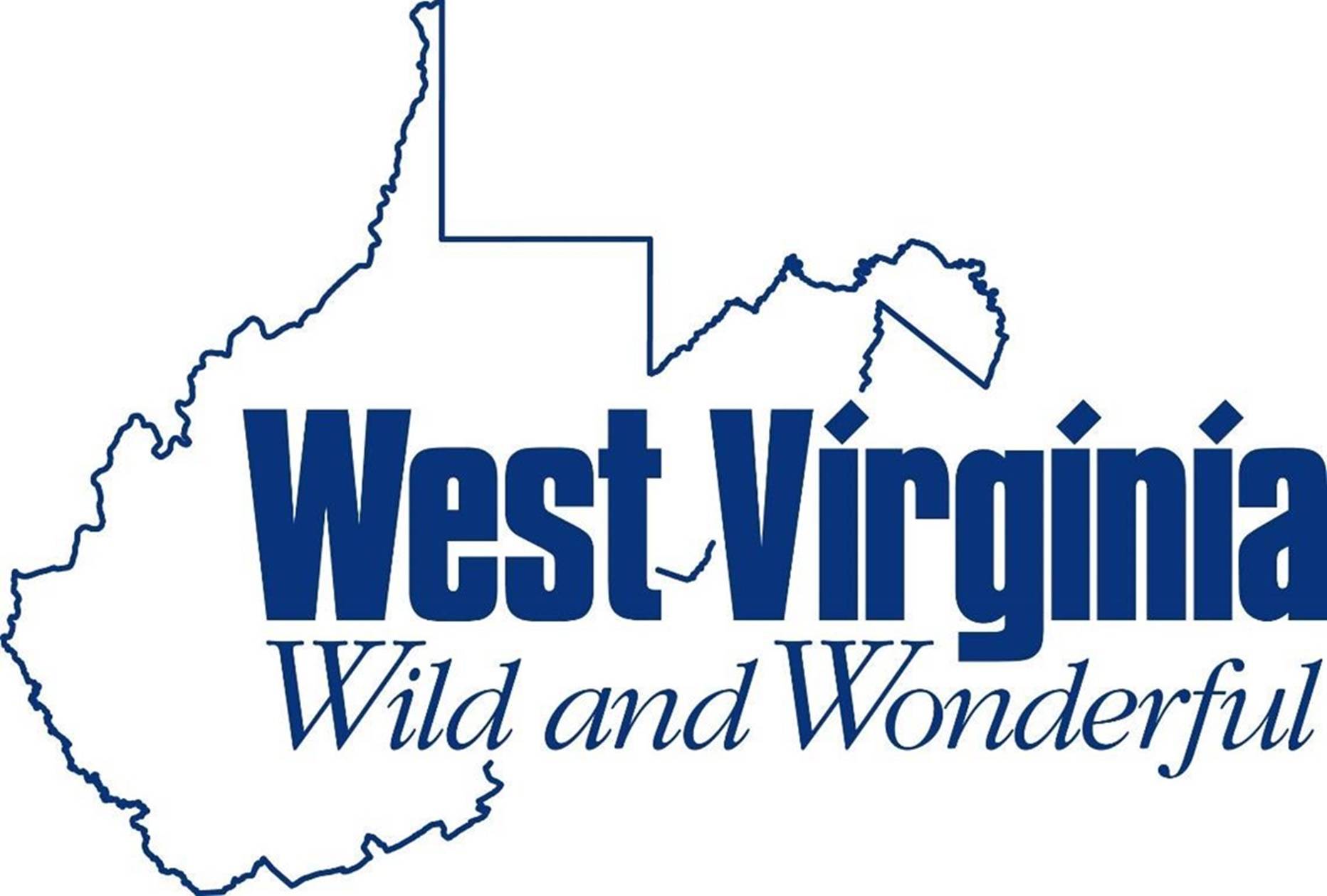 Annually we produce a very limited, special edition to celebrate our states birthday. West Virginia will be 156 years old in 2019, so we offer only 156 Birthday pieces. The West Virginia Birthday piece is offered beginning at 8AM Saturday on a first come basis. The line to receive these begins to form several days earlier. Special annual limited edition production, signing event and sale.
---
Festival of Glass
(August 2 - 3, 2019)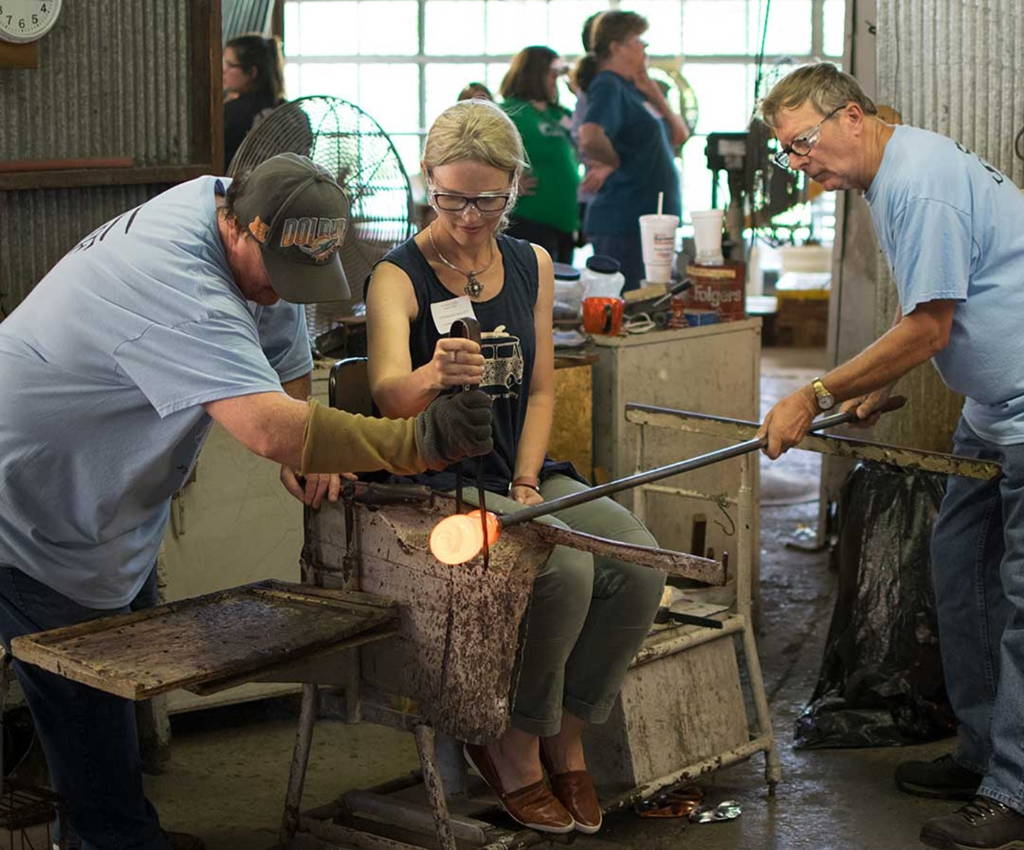 Annually a big draw. A selection of classes are offered for all ages within the factory. From hot glass to crafts with wood, glass and glue for youngsters. Special prices, tours, signing event and family activities. Family fun. Classes fill quickly. Complimentary annual commemorative given to attendees.
---
Blenko at the WV Pumpkin Festival
(October 3 - 6, 2019)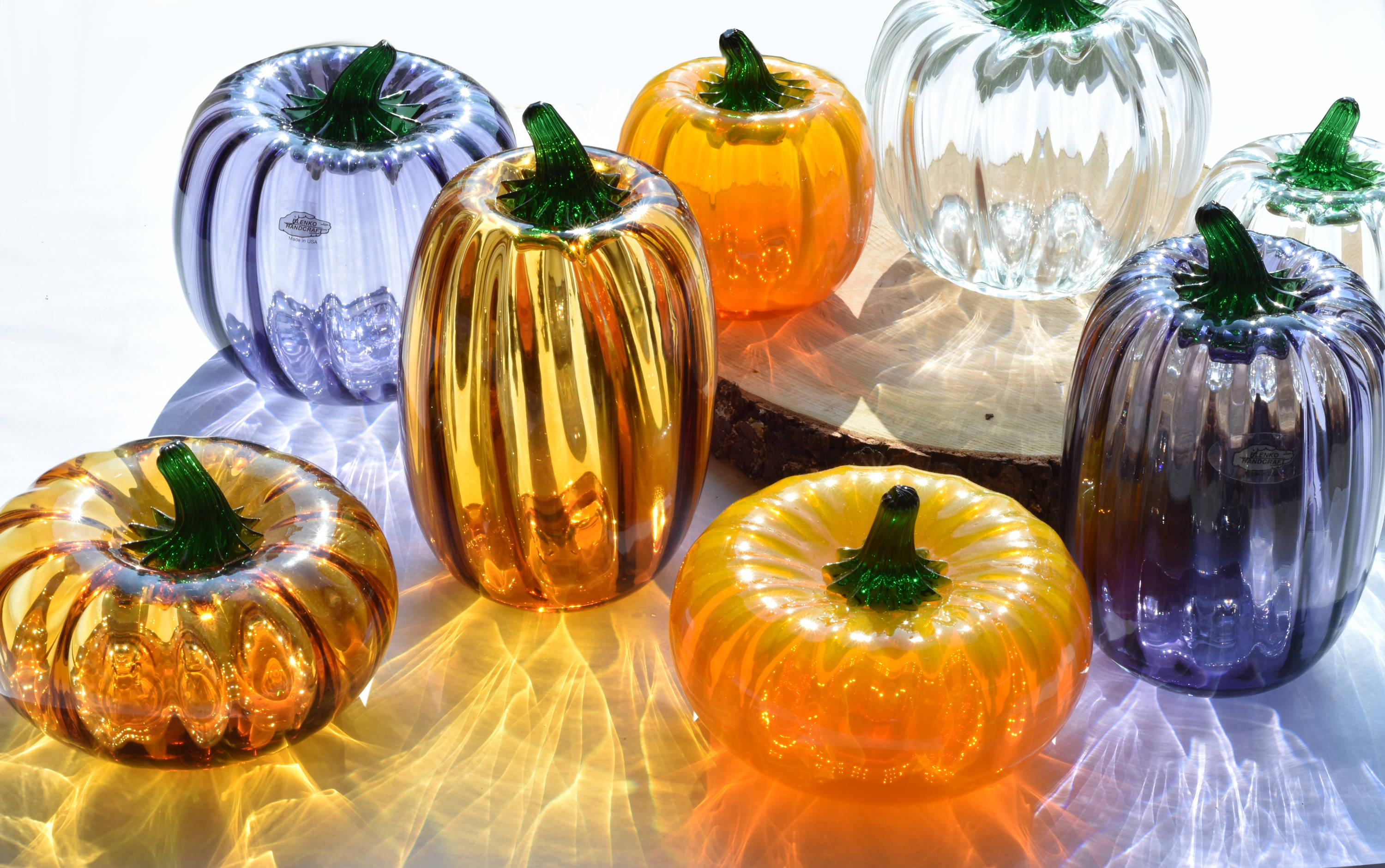 Not our event but directly across the road from the Blenko factory and we are pleased to participate. A celebration of Everything pumpkin and Blenko offers a full "punkin patch" of diverse handmade glass ones!