Custom Commemoratives, Trophies, and Awards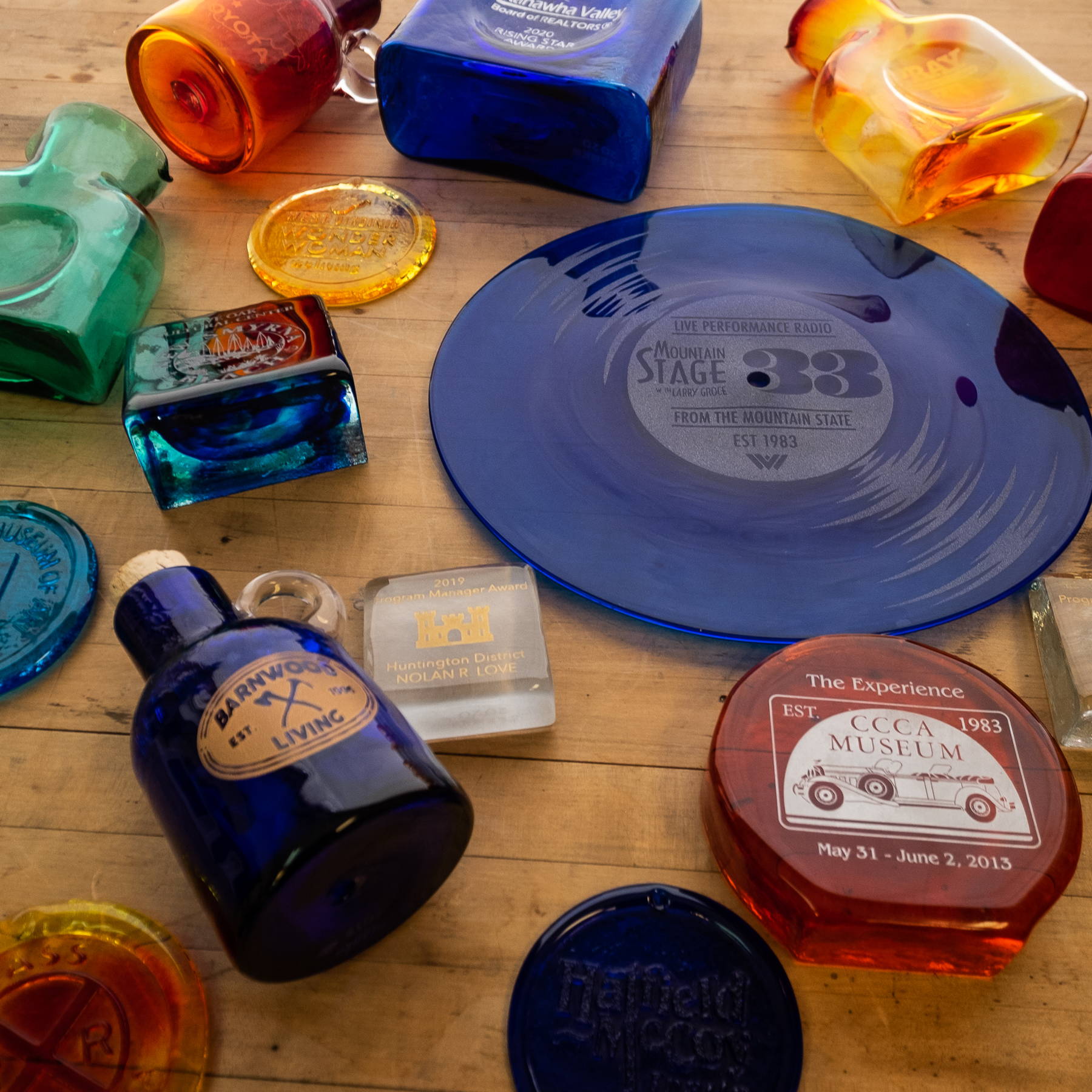 Commemorate your special occasion with Blenko!
Great for any special occasion including events, awards, trophies, and more.
---
Sandblasting not available over optic or crackled glass.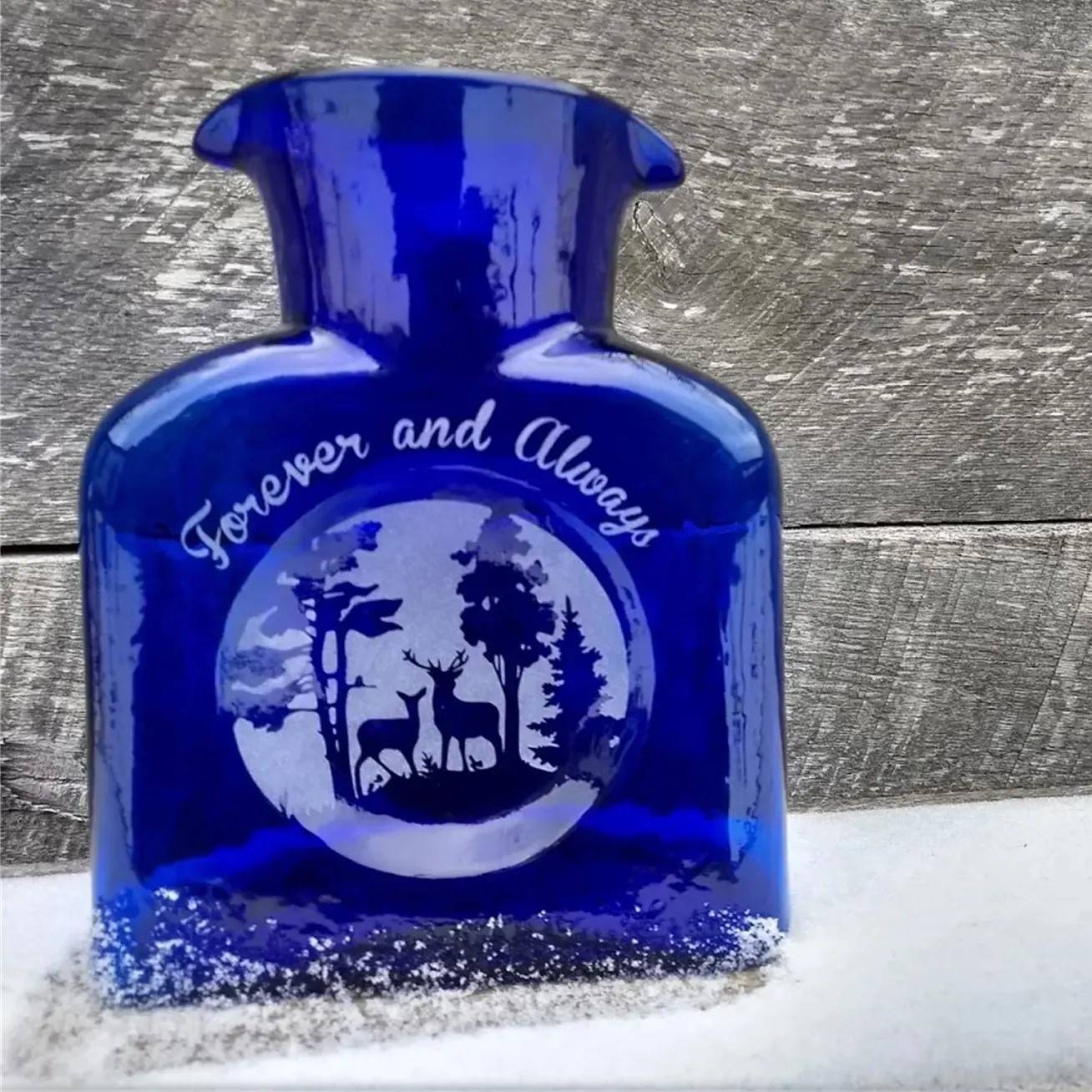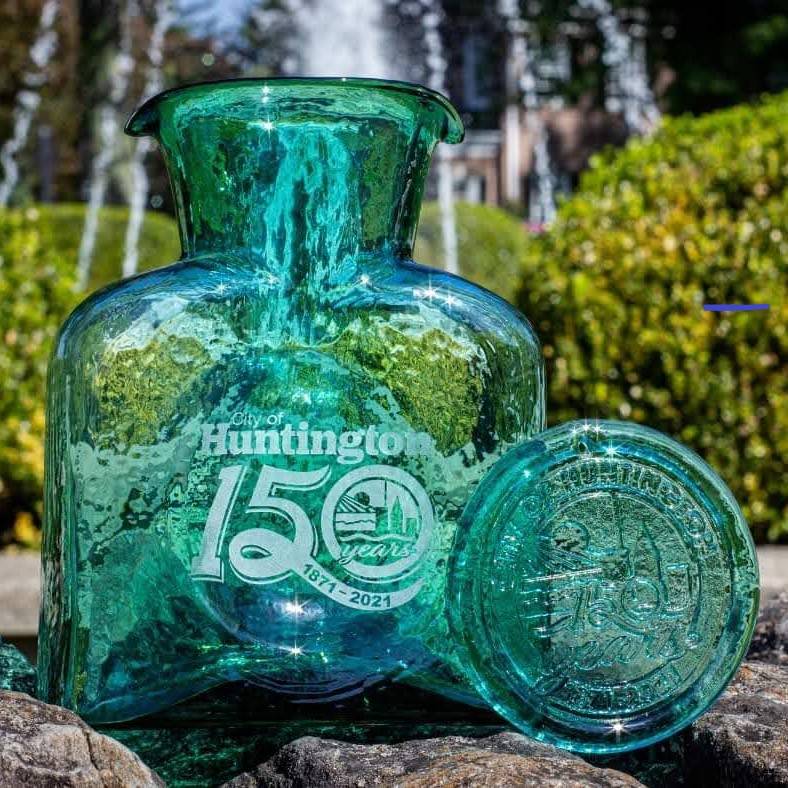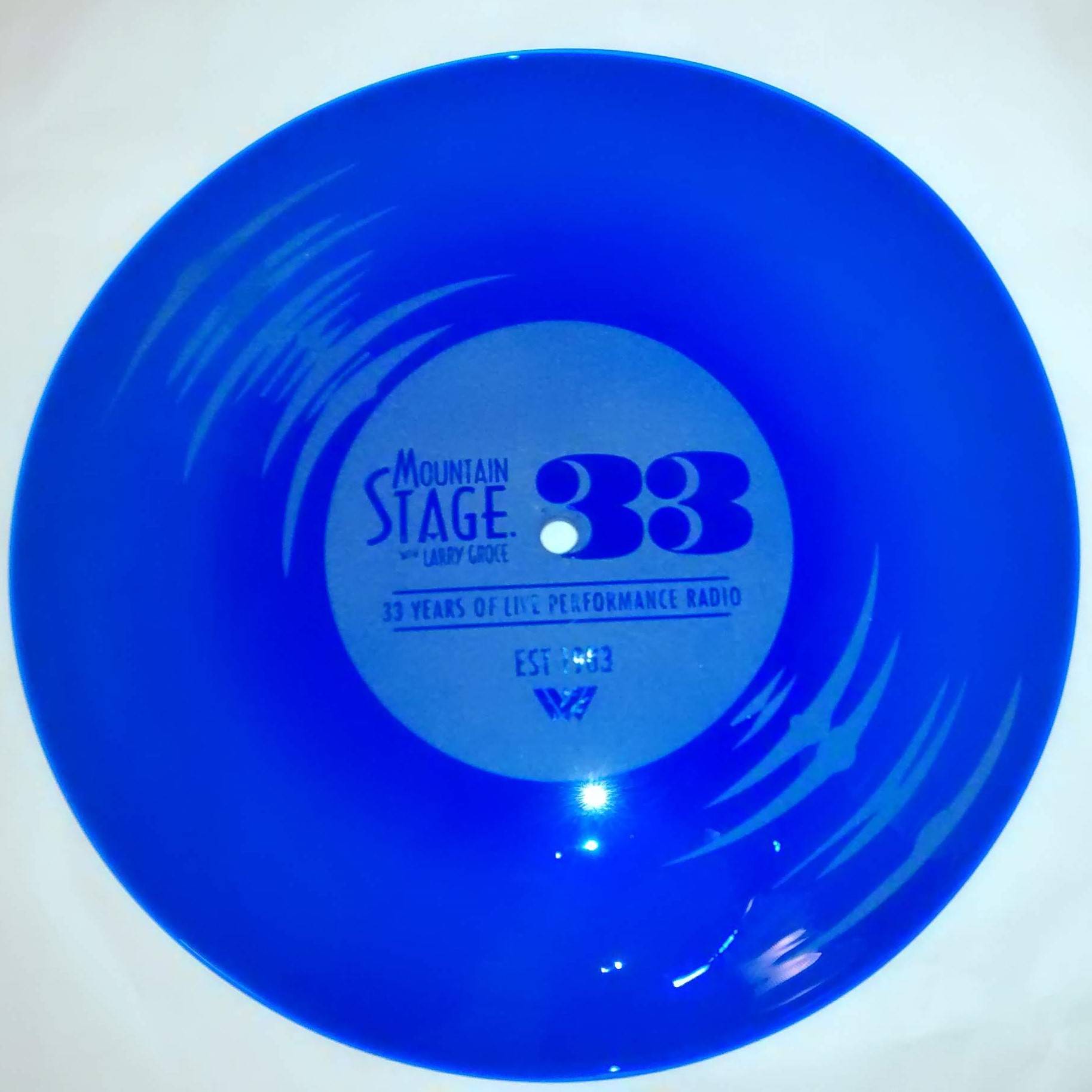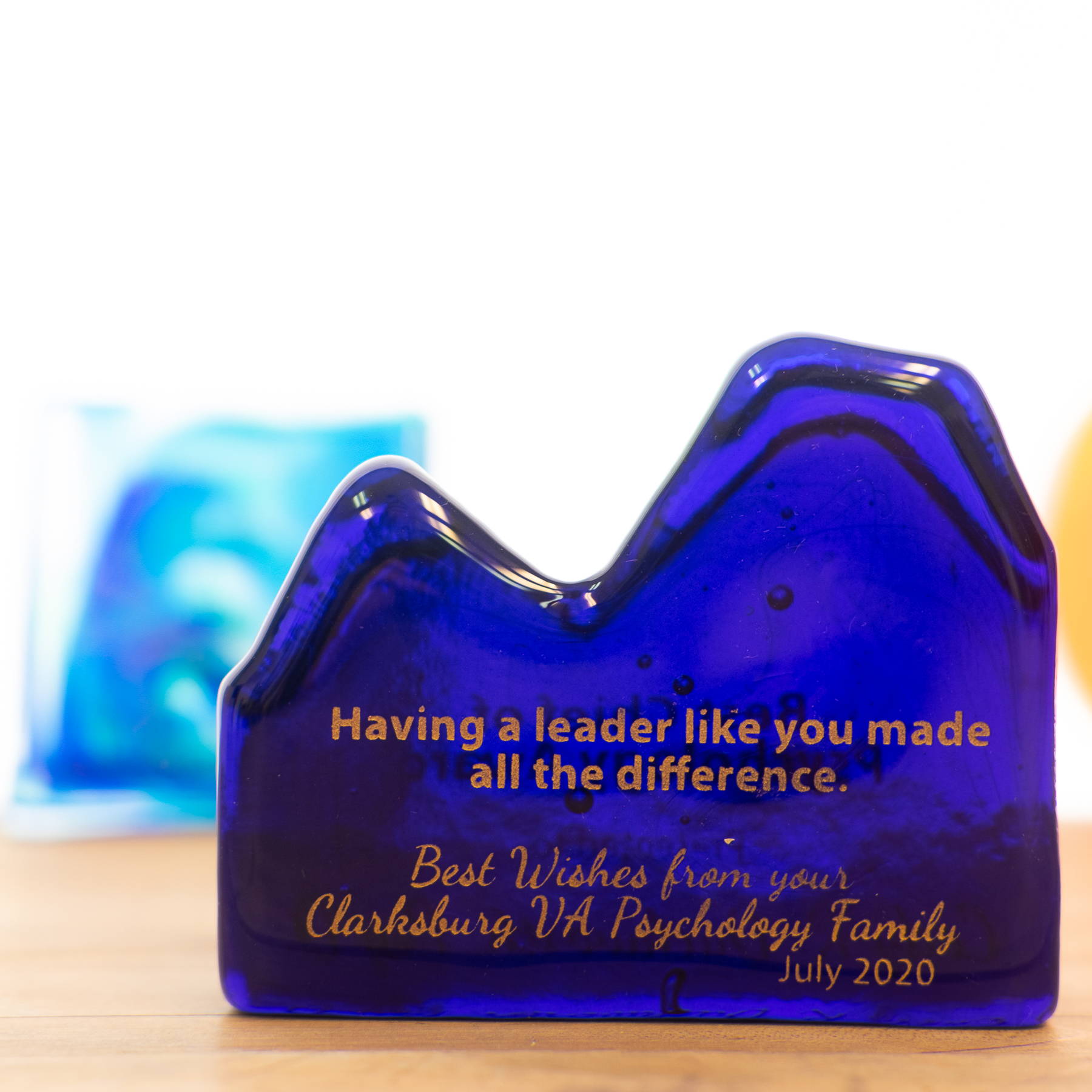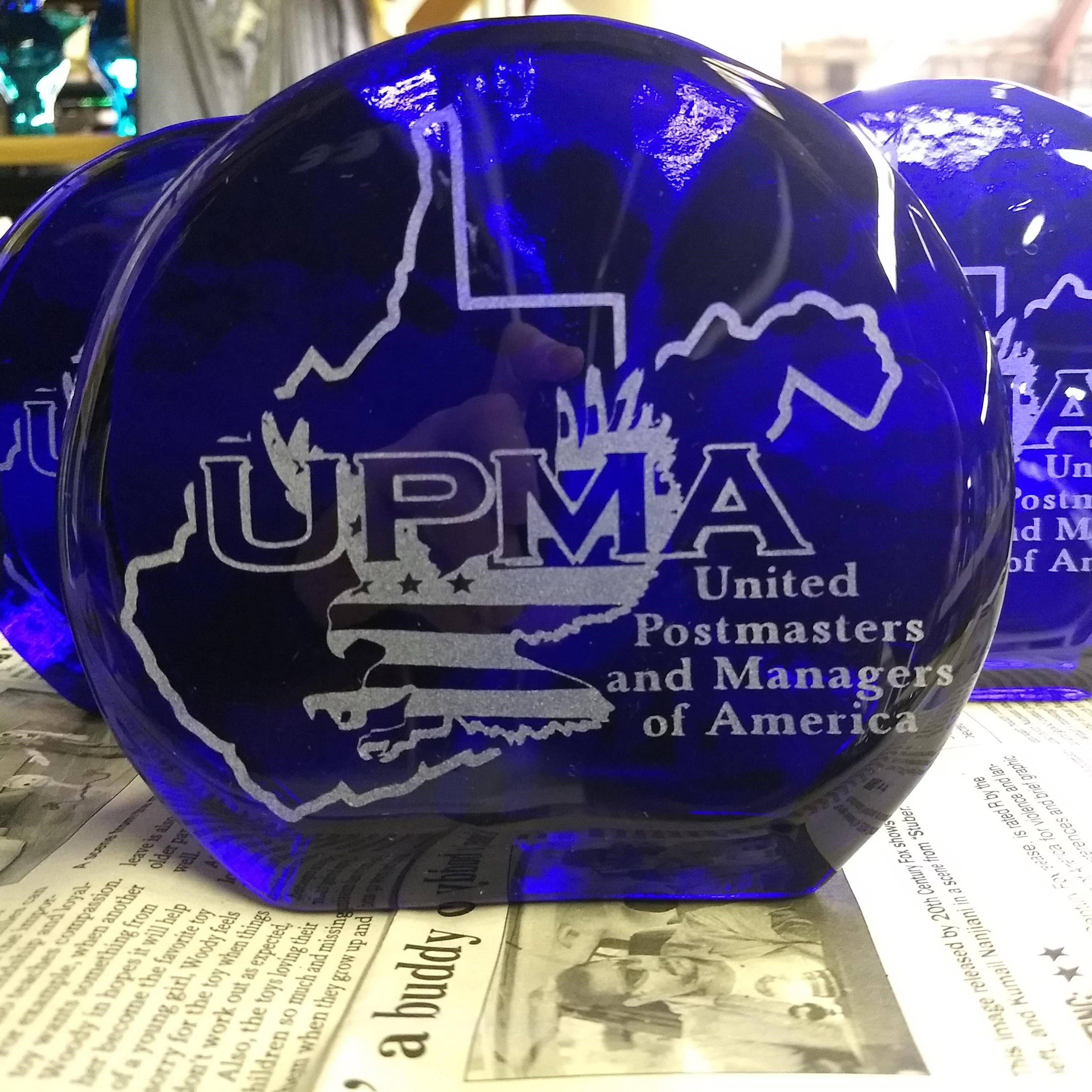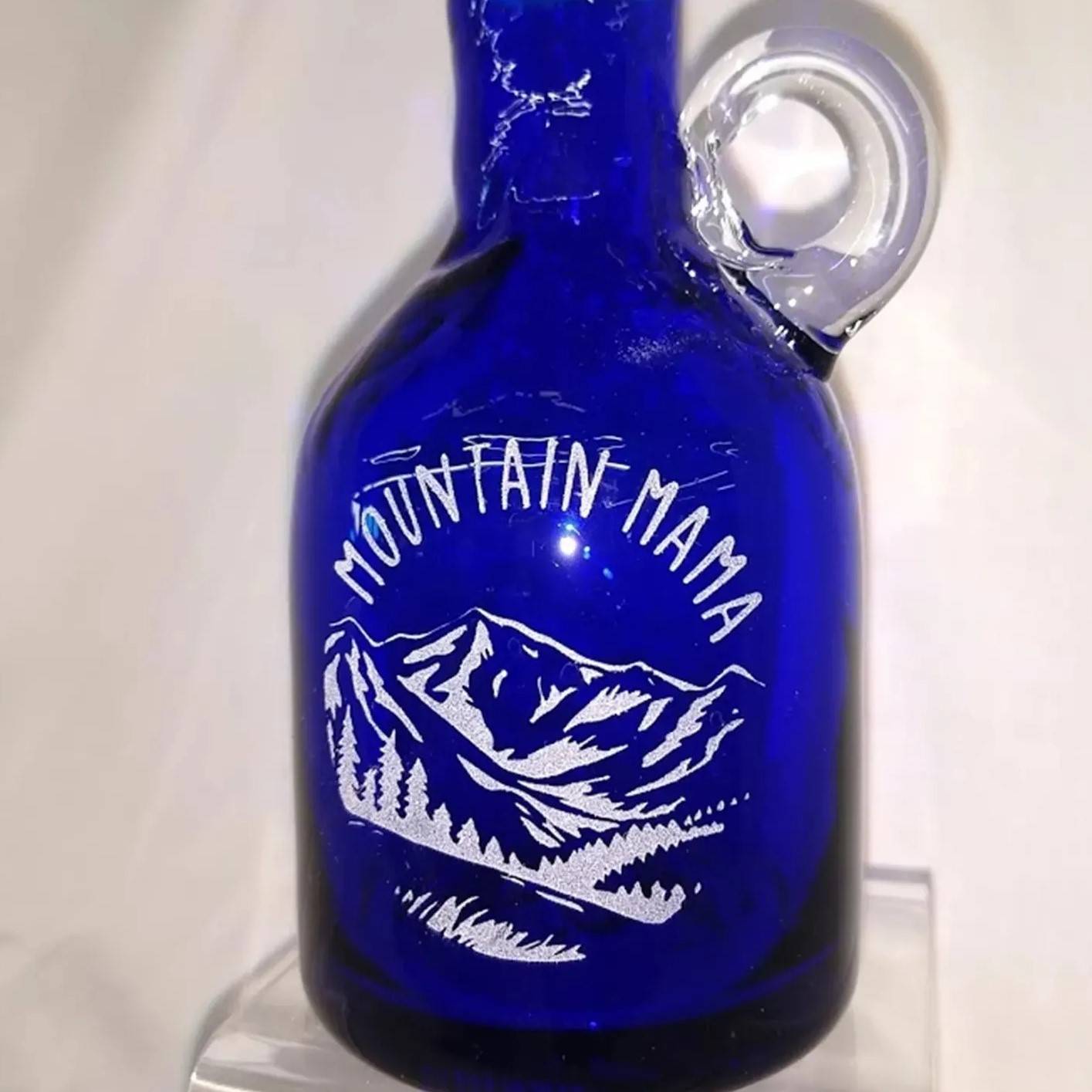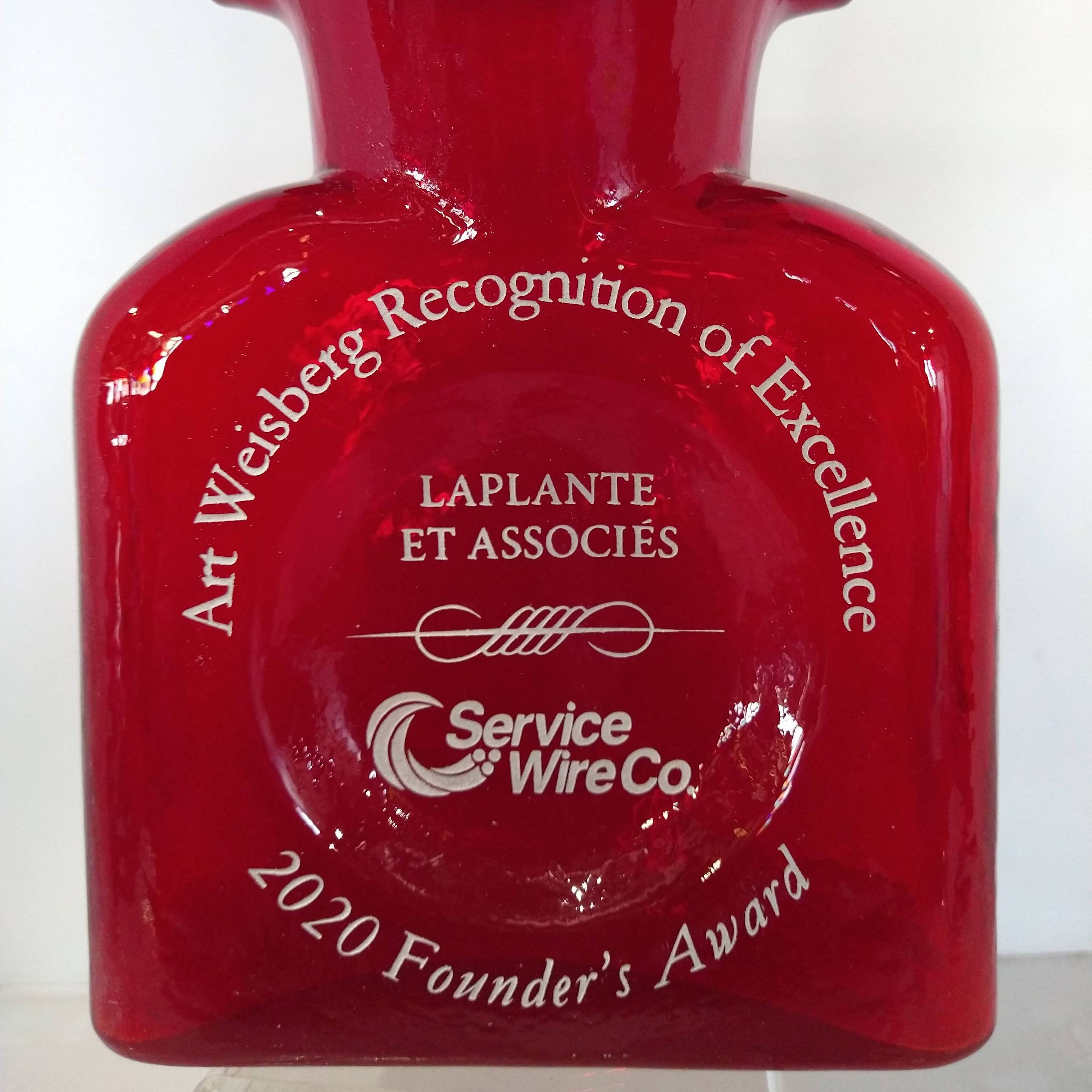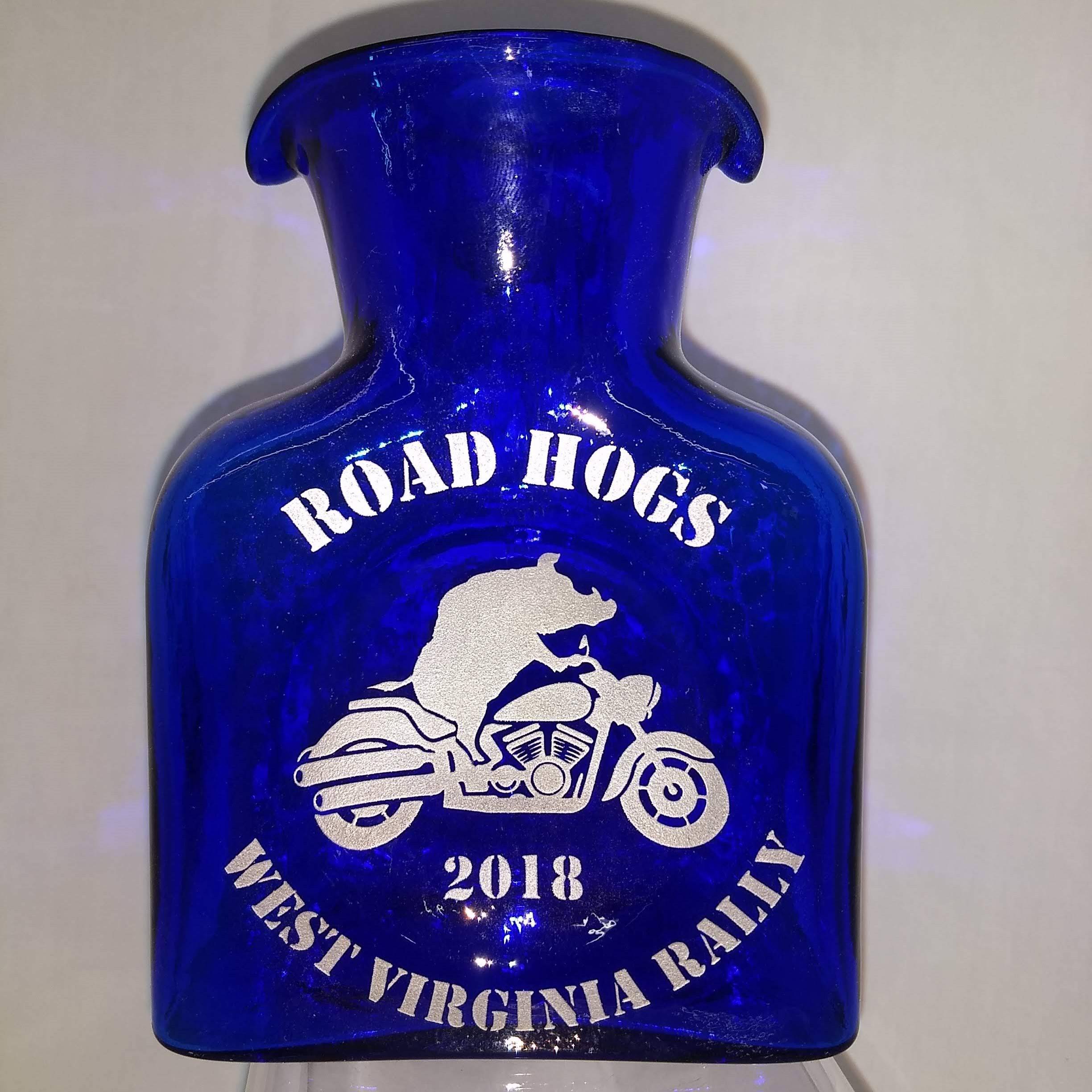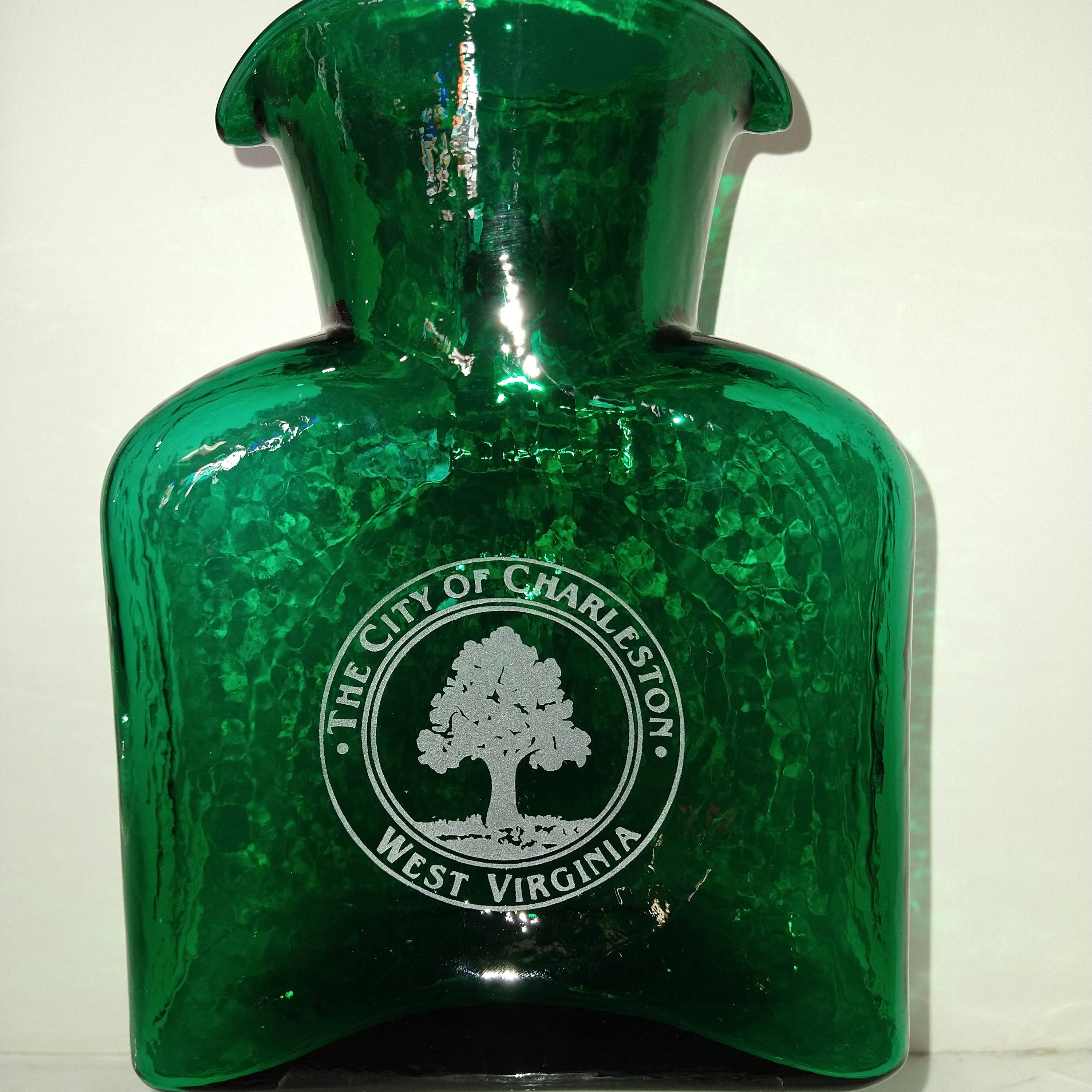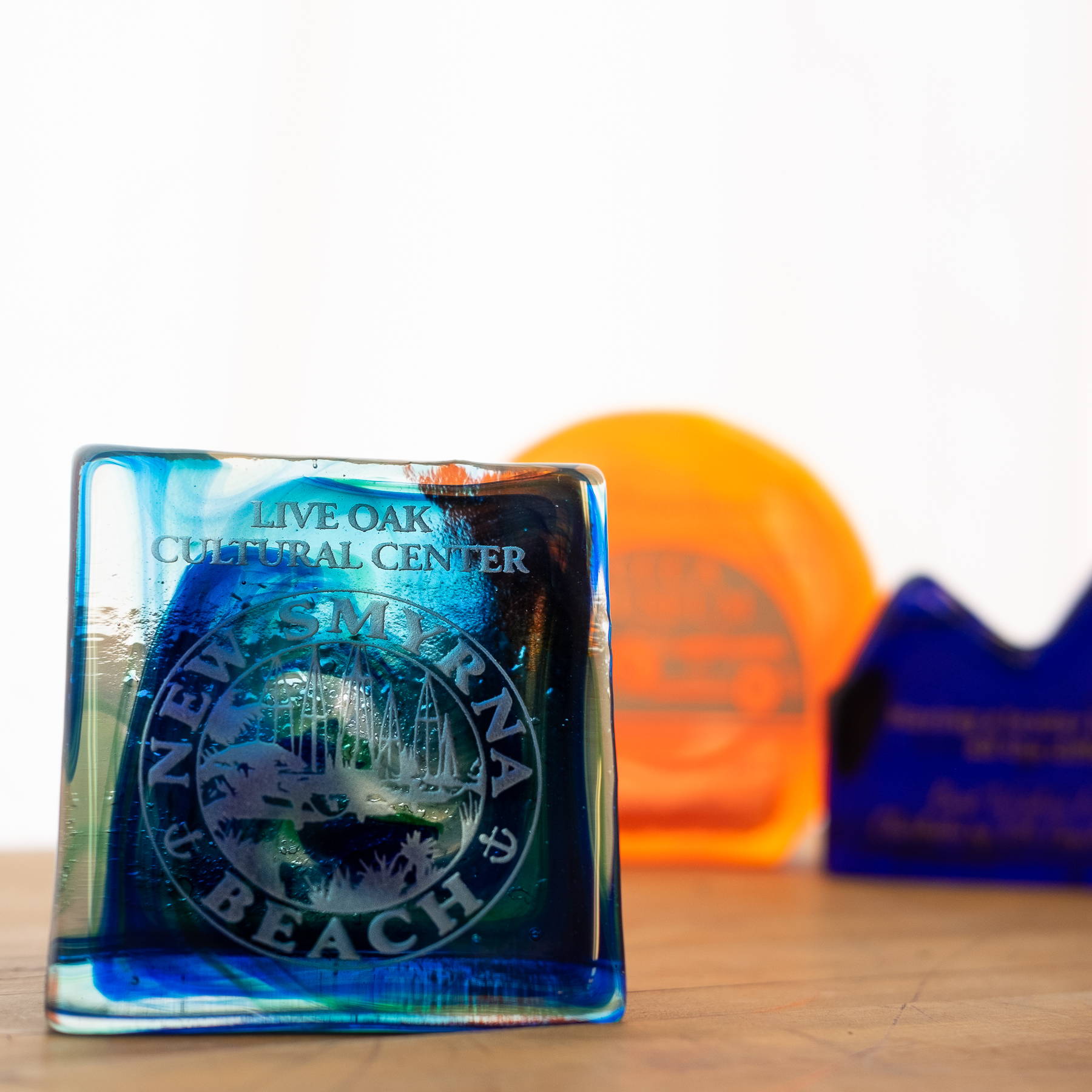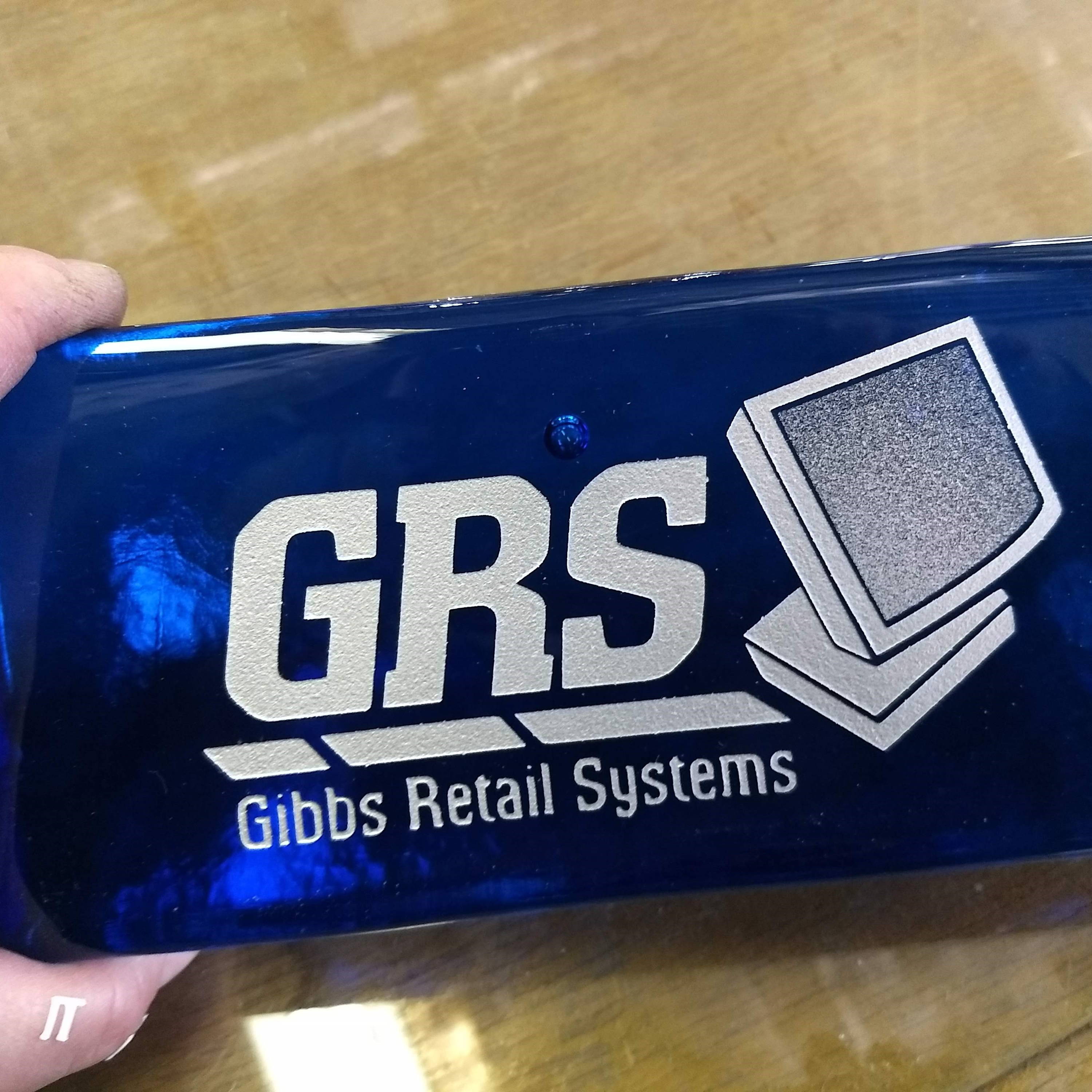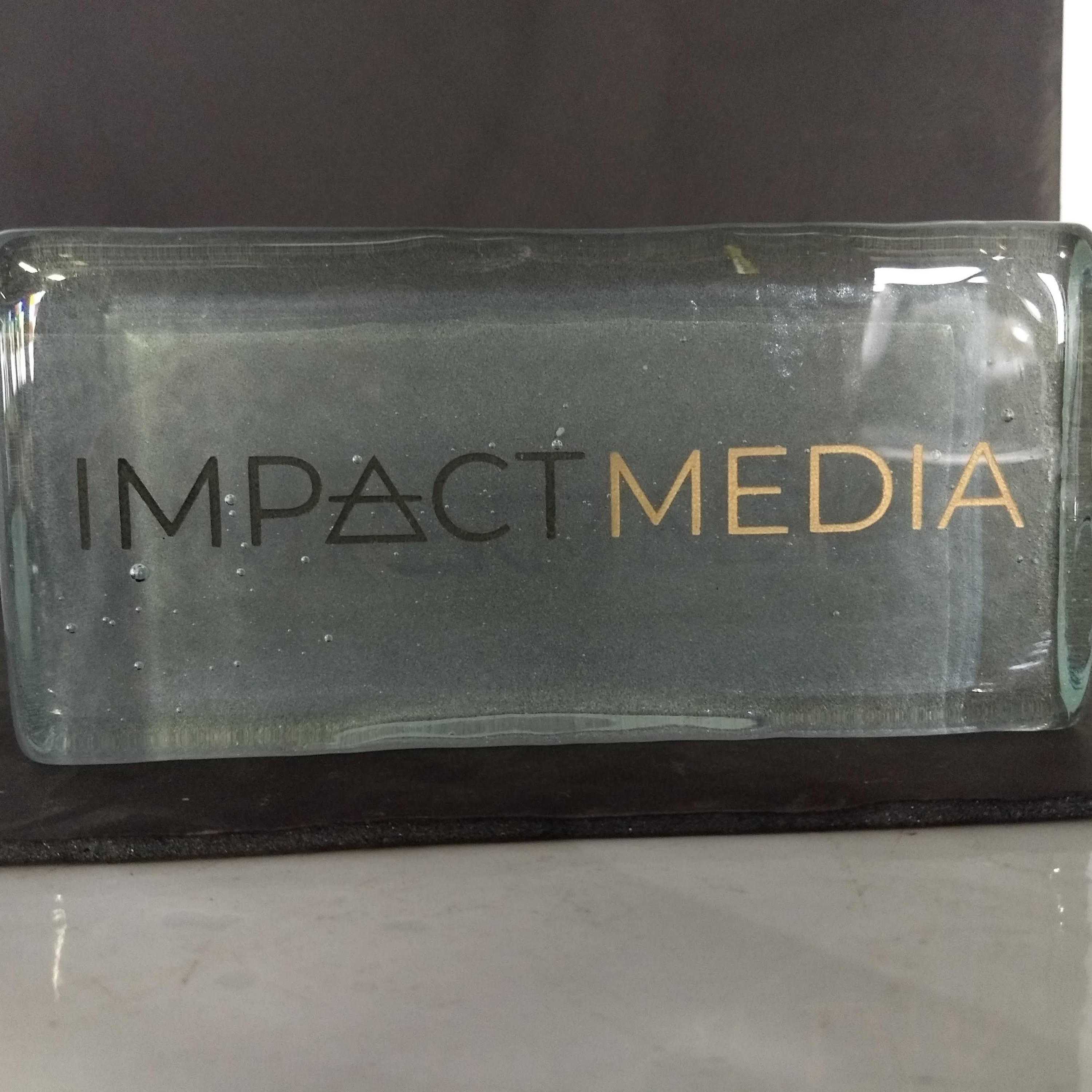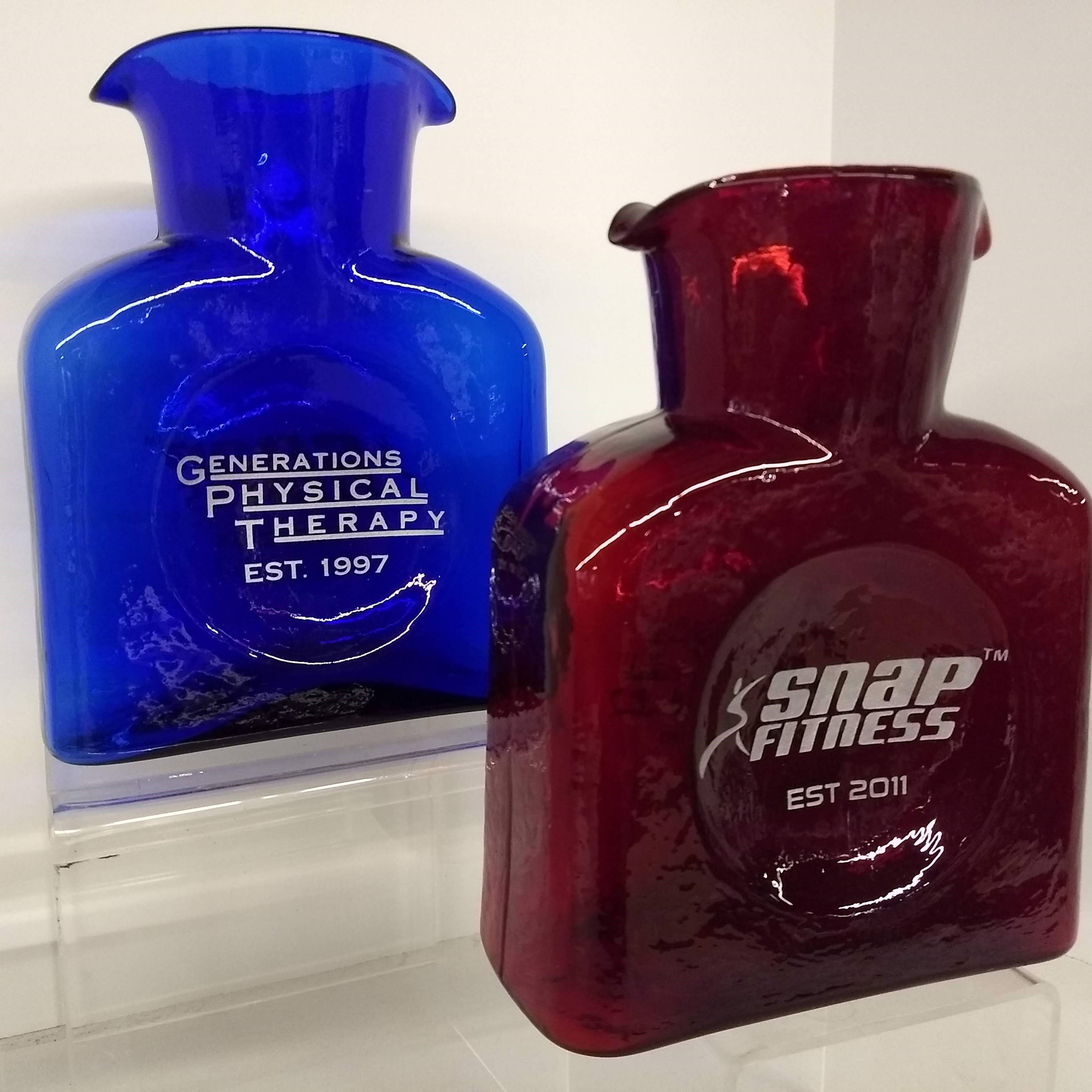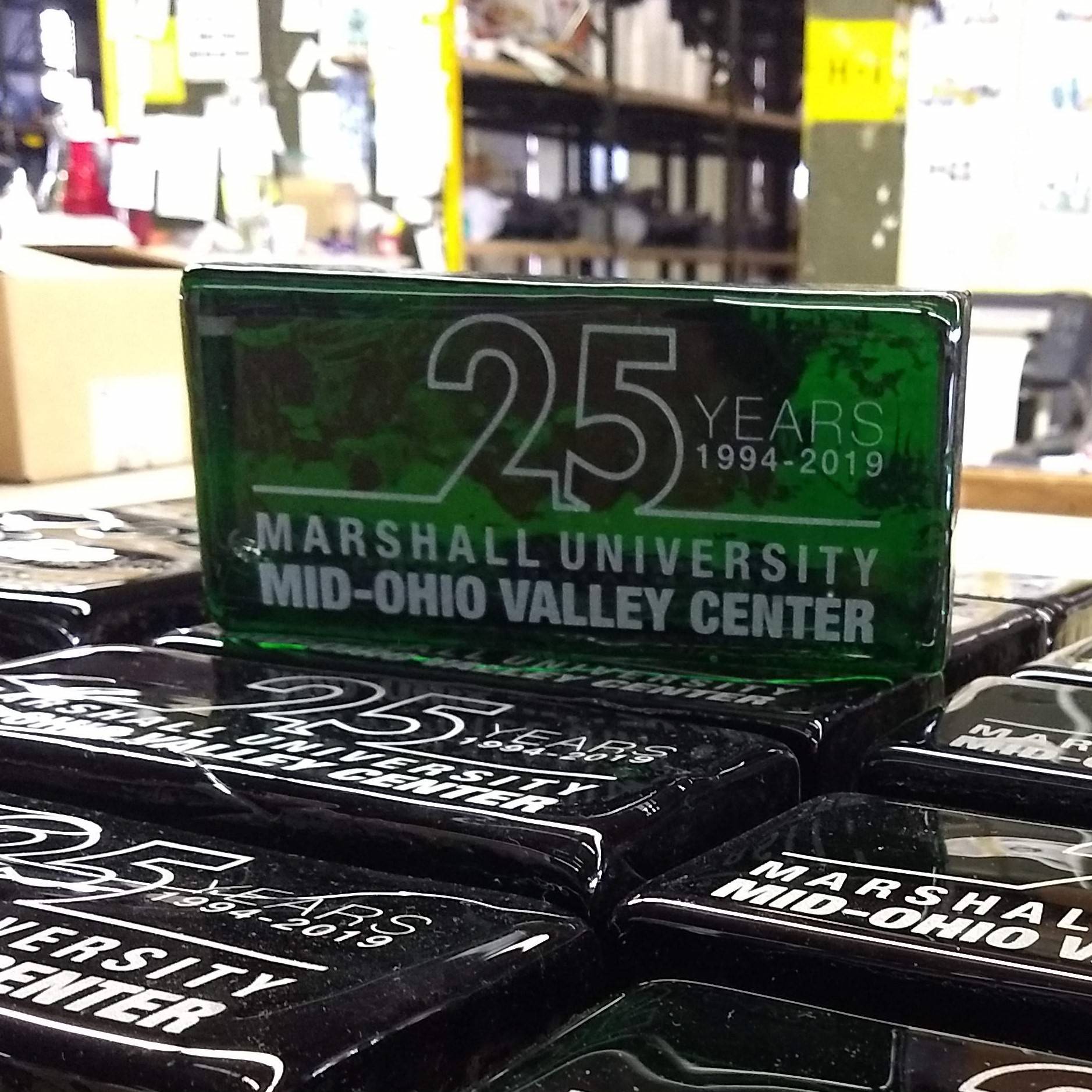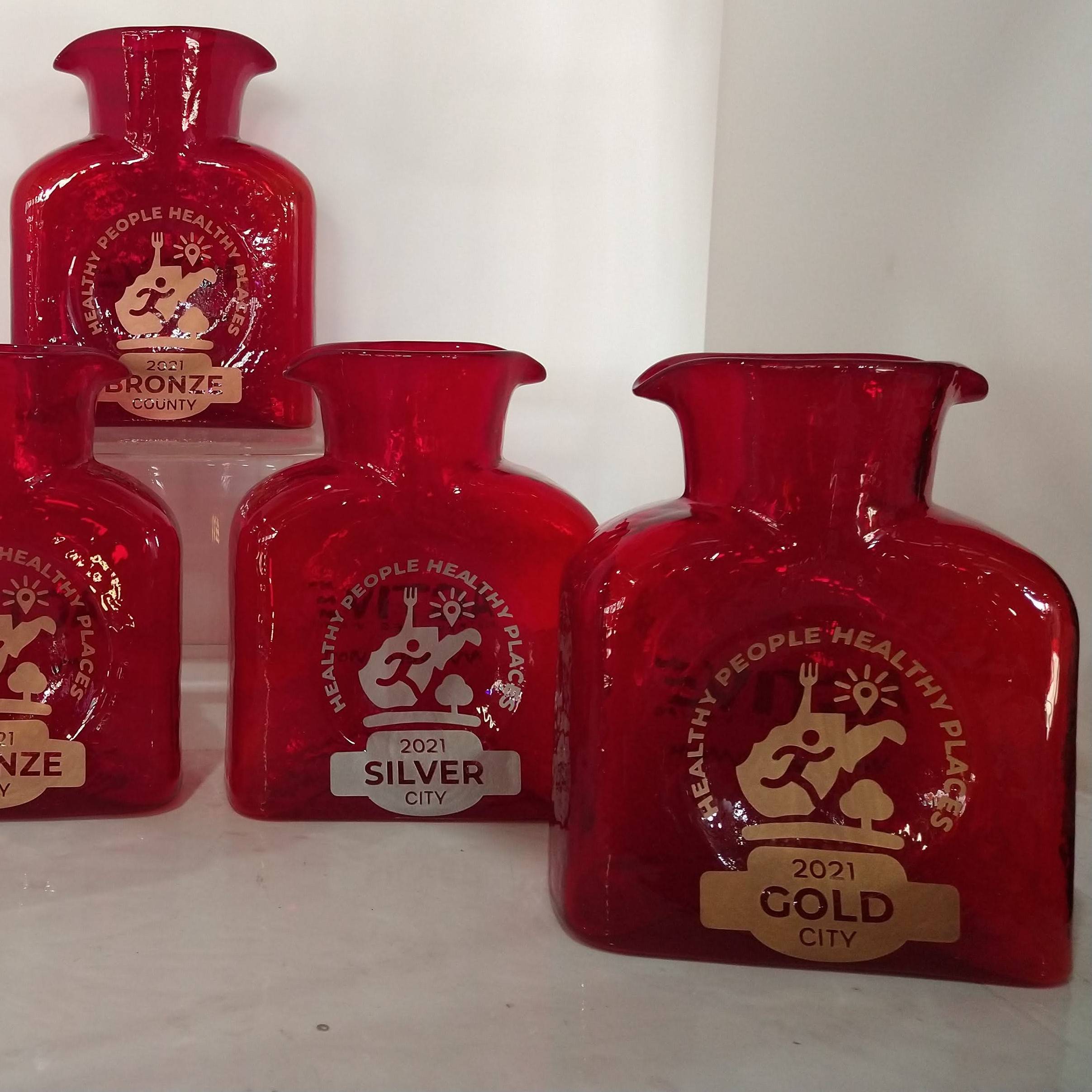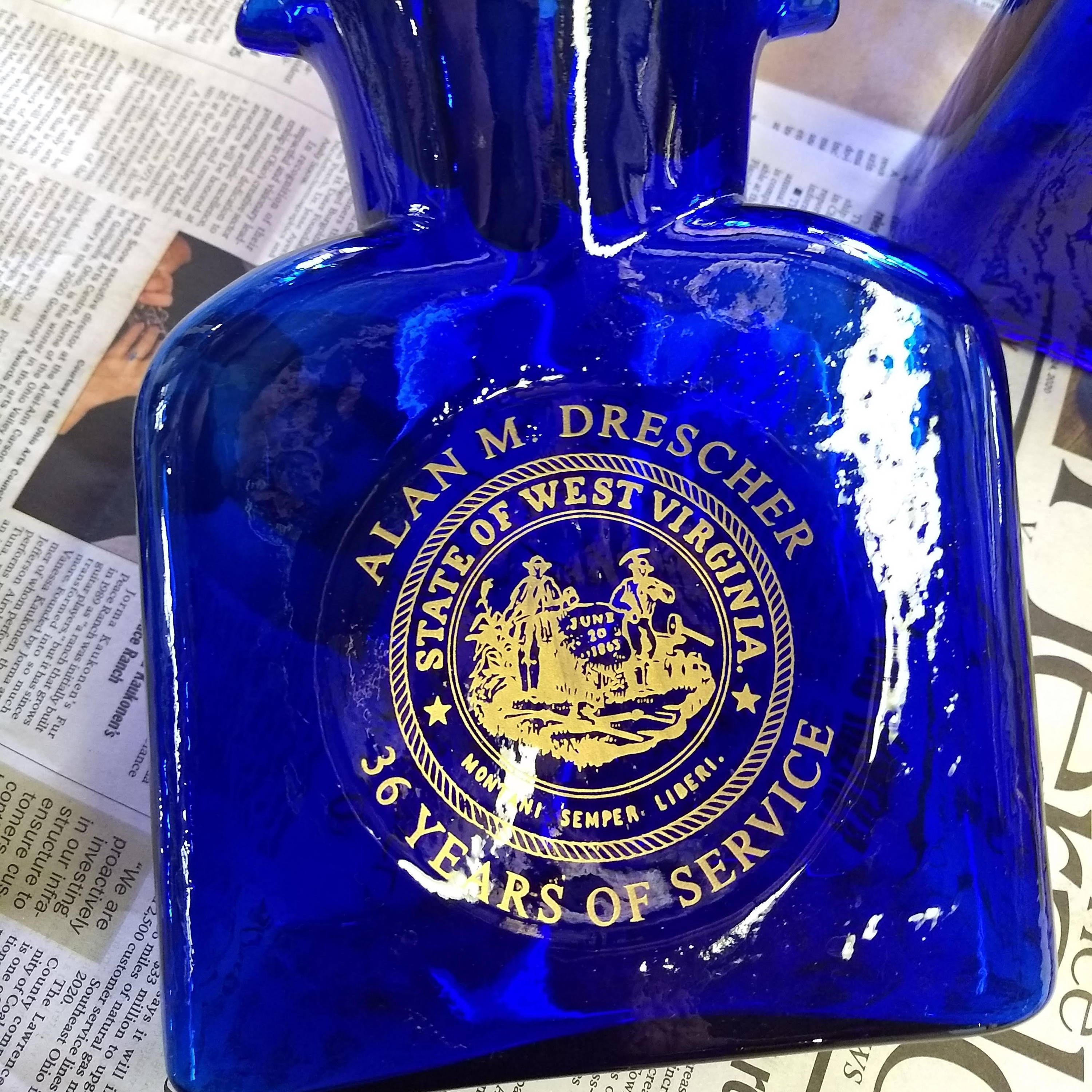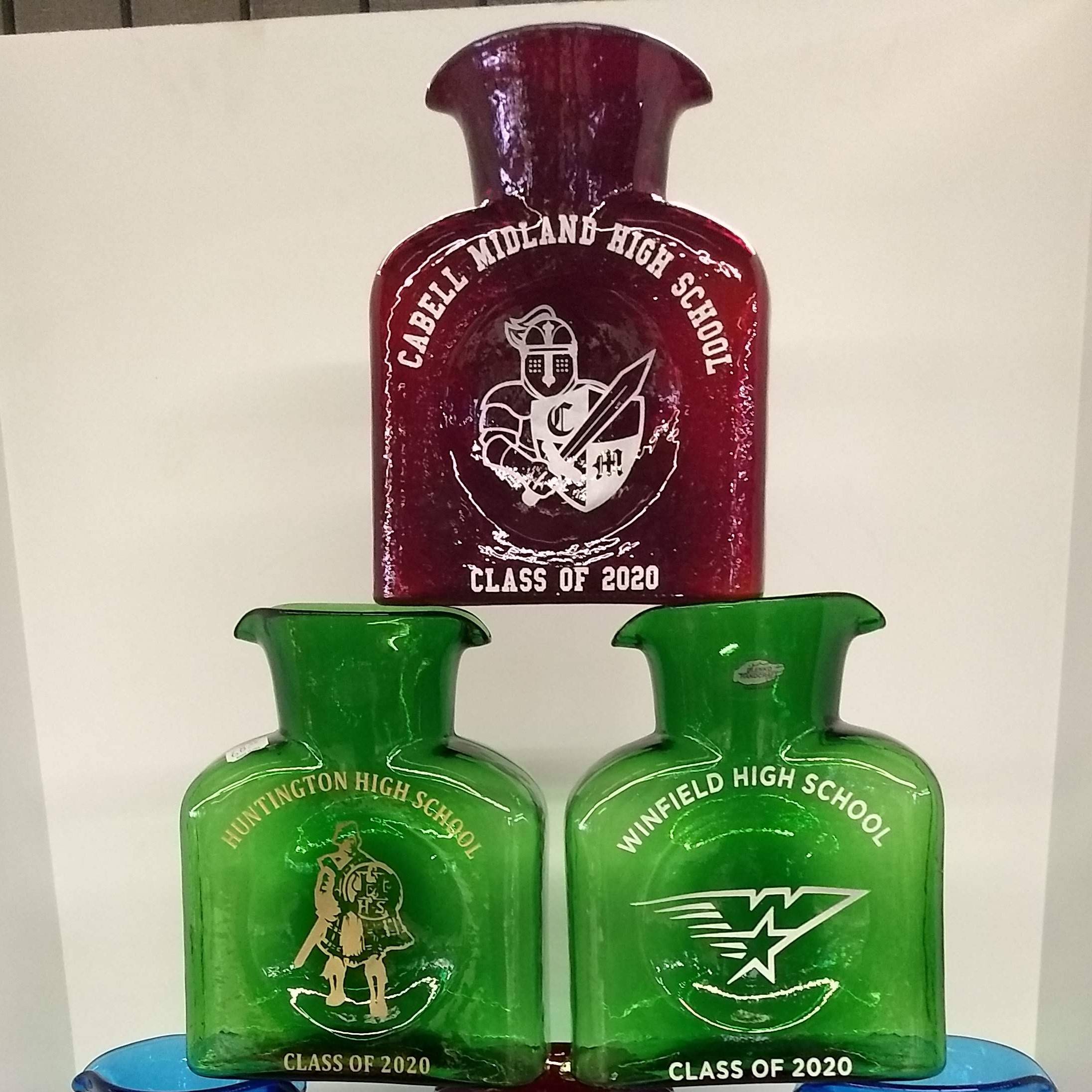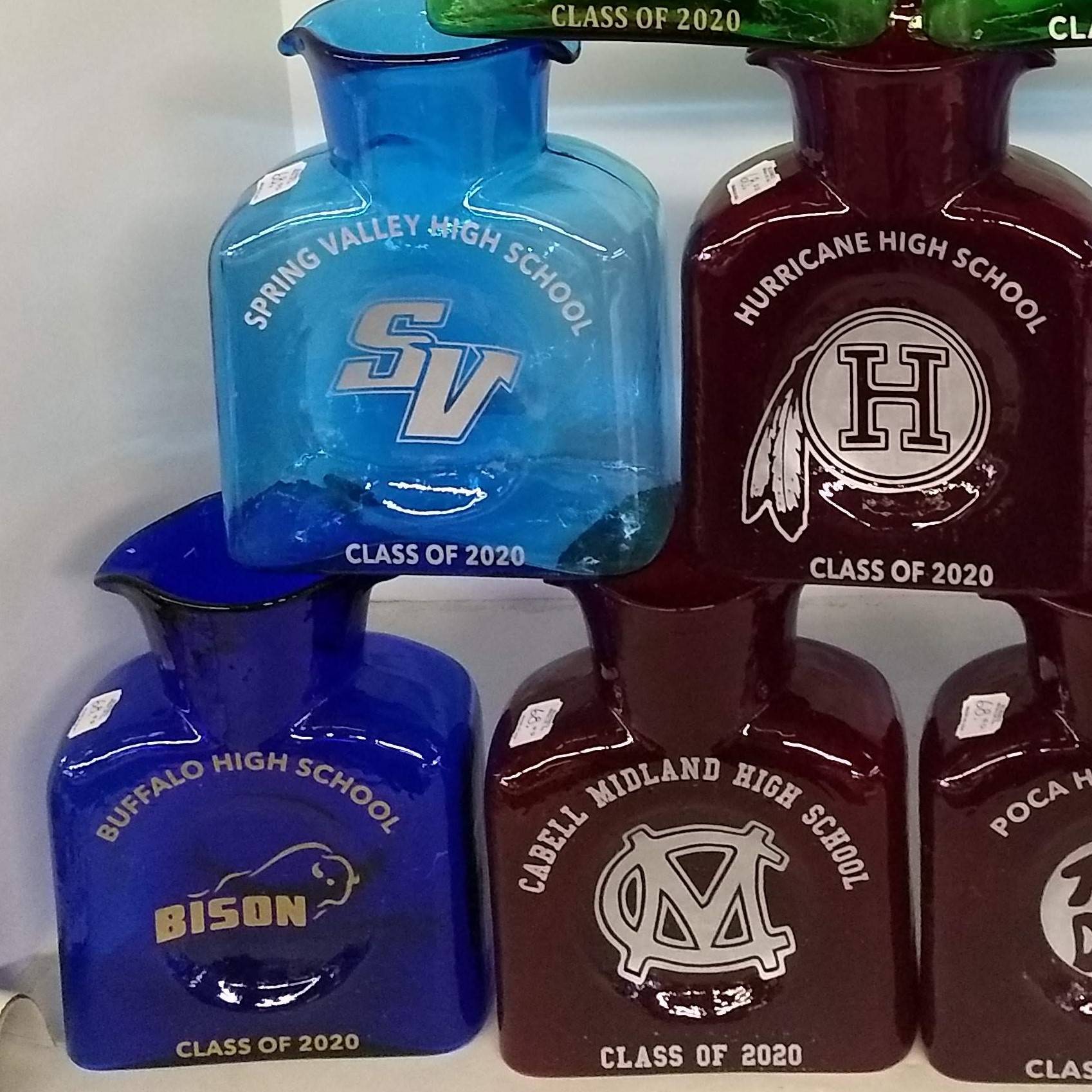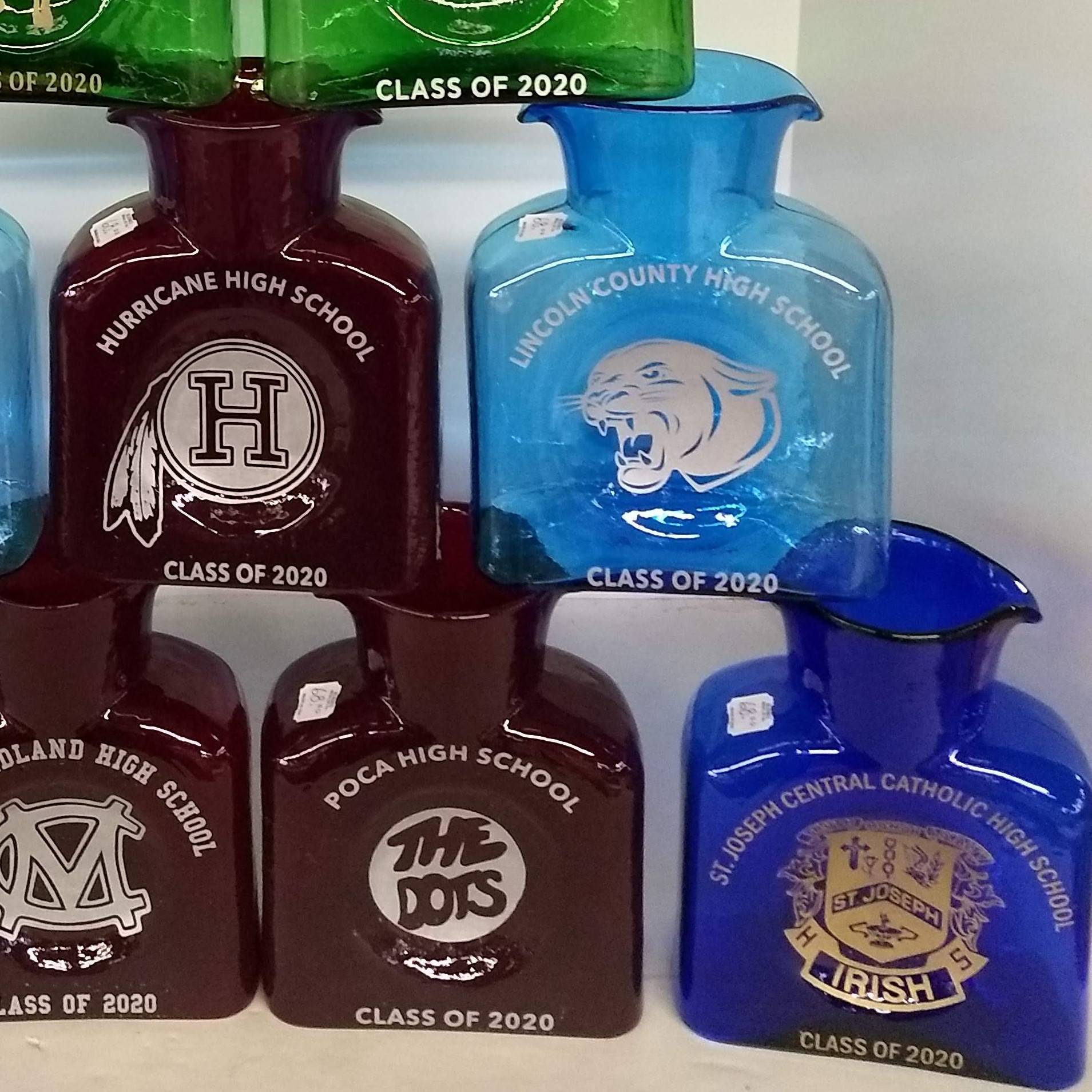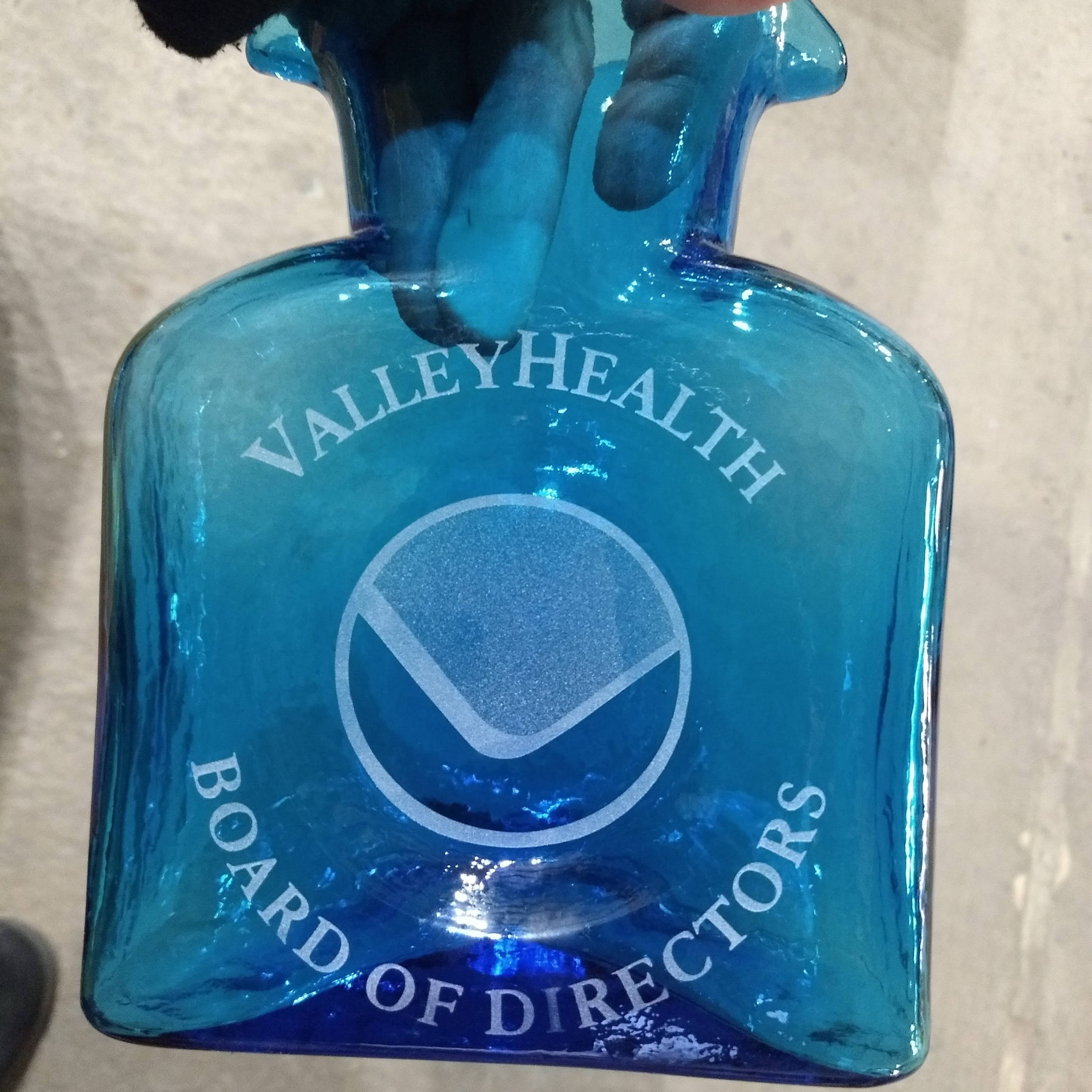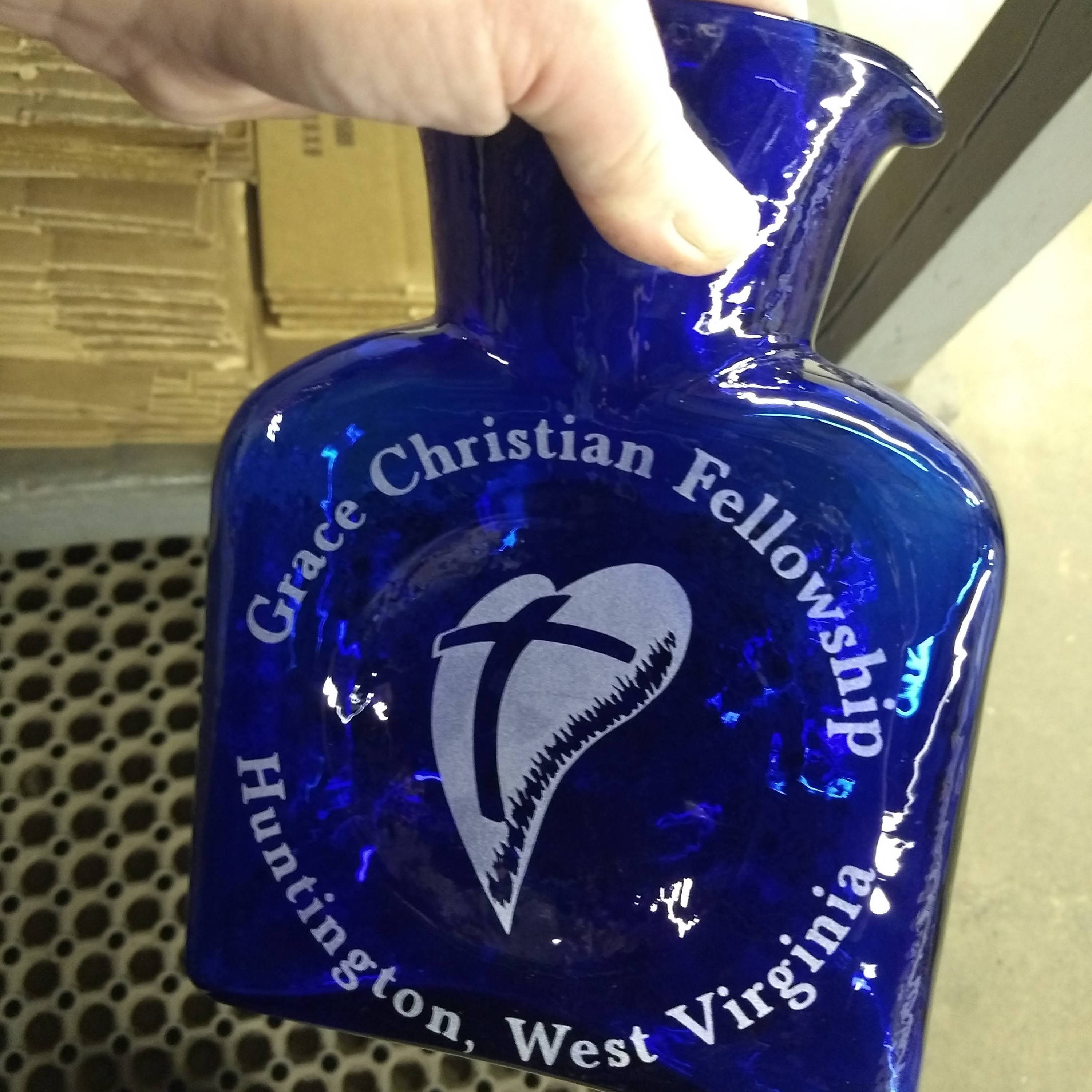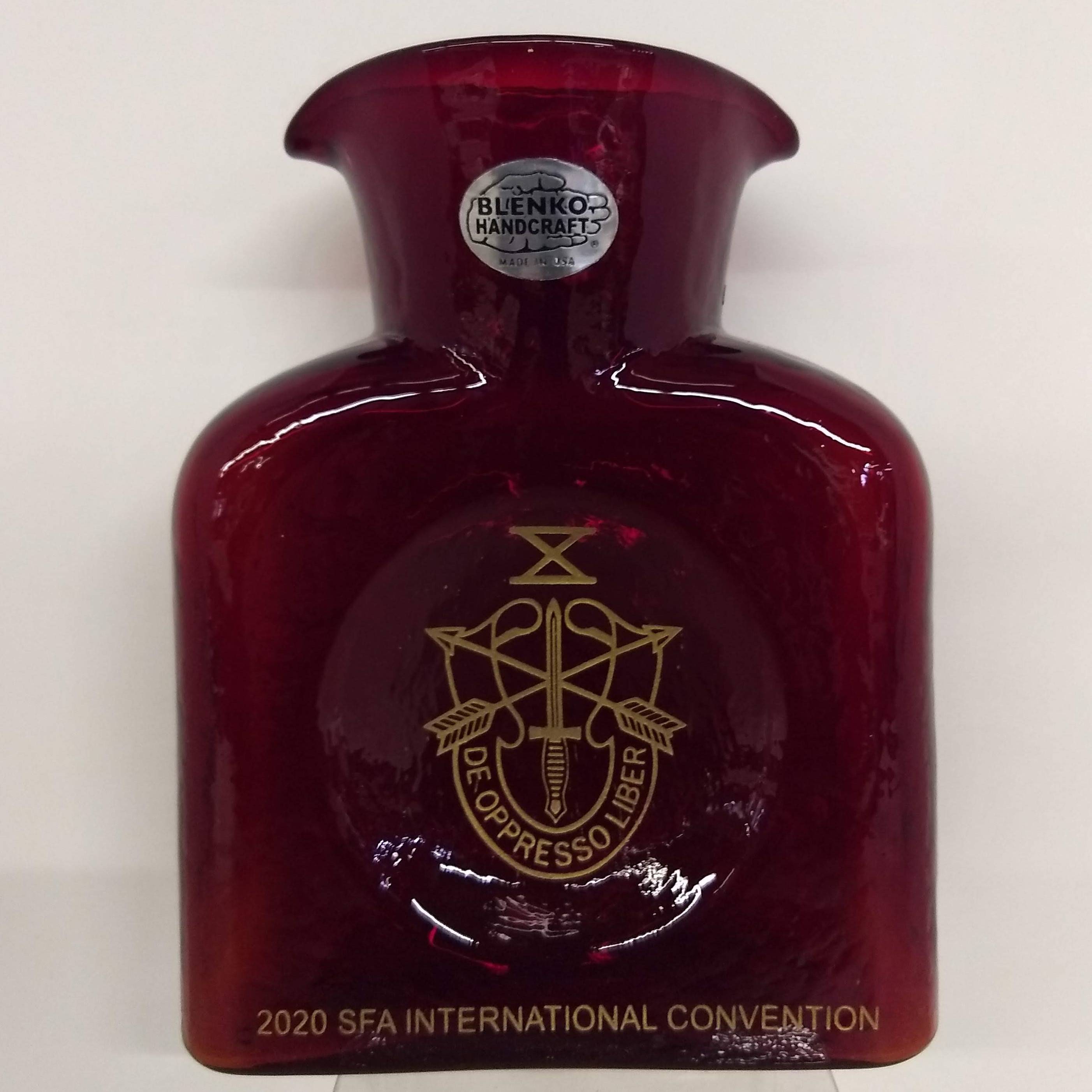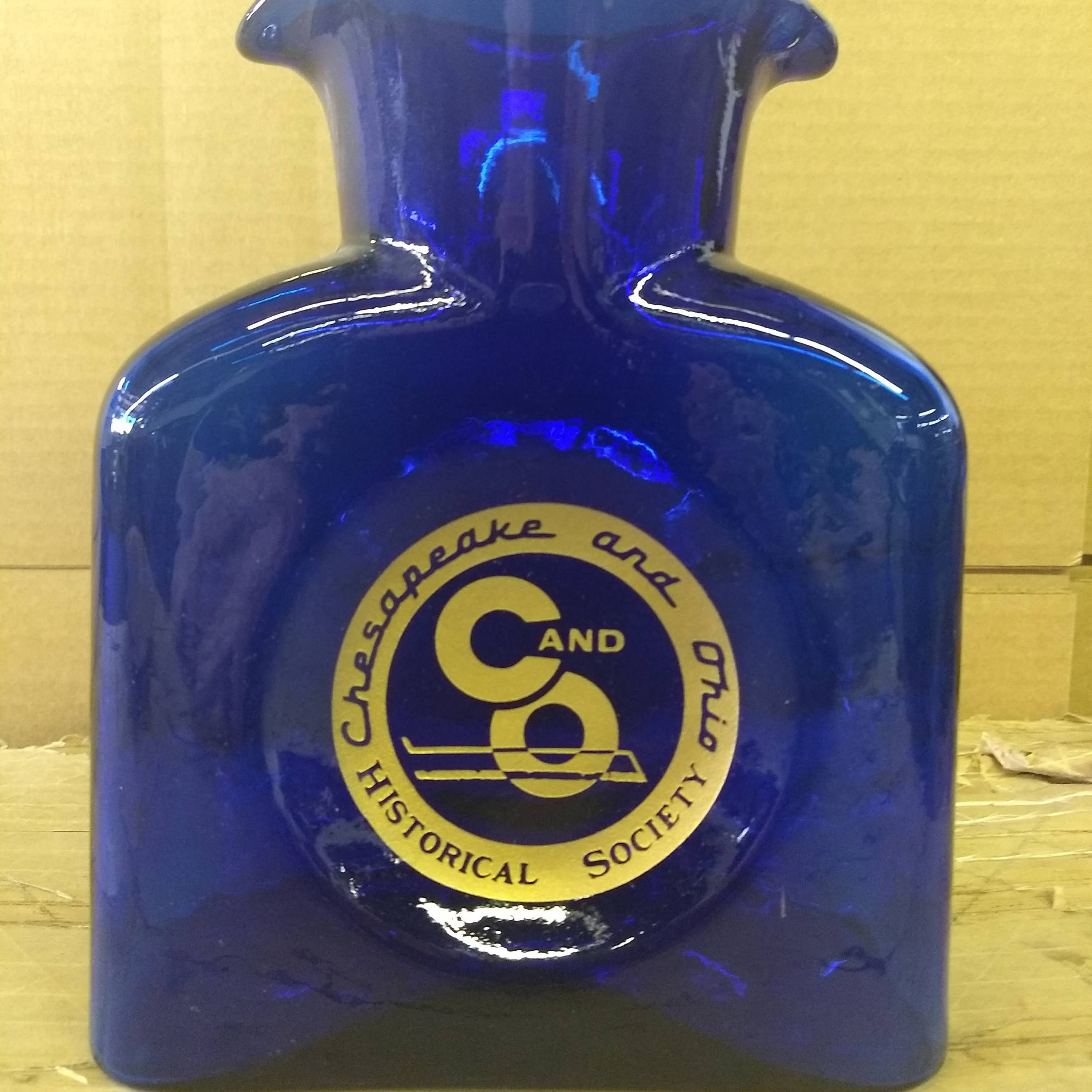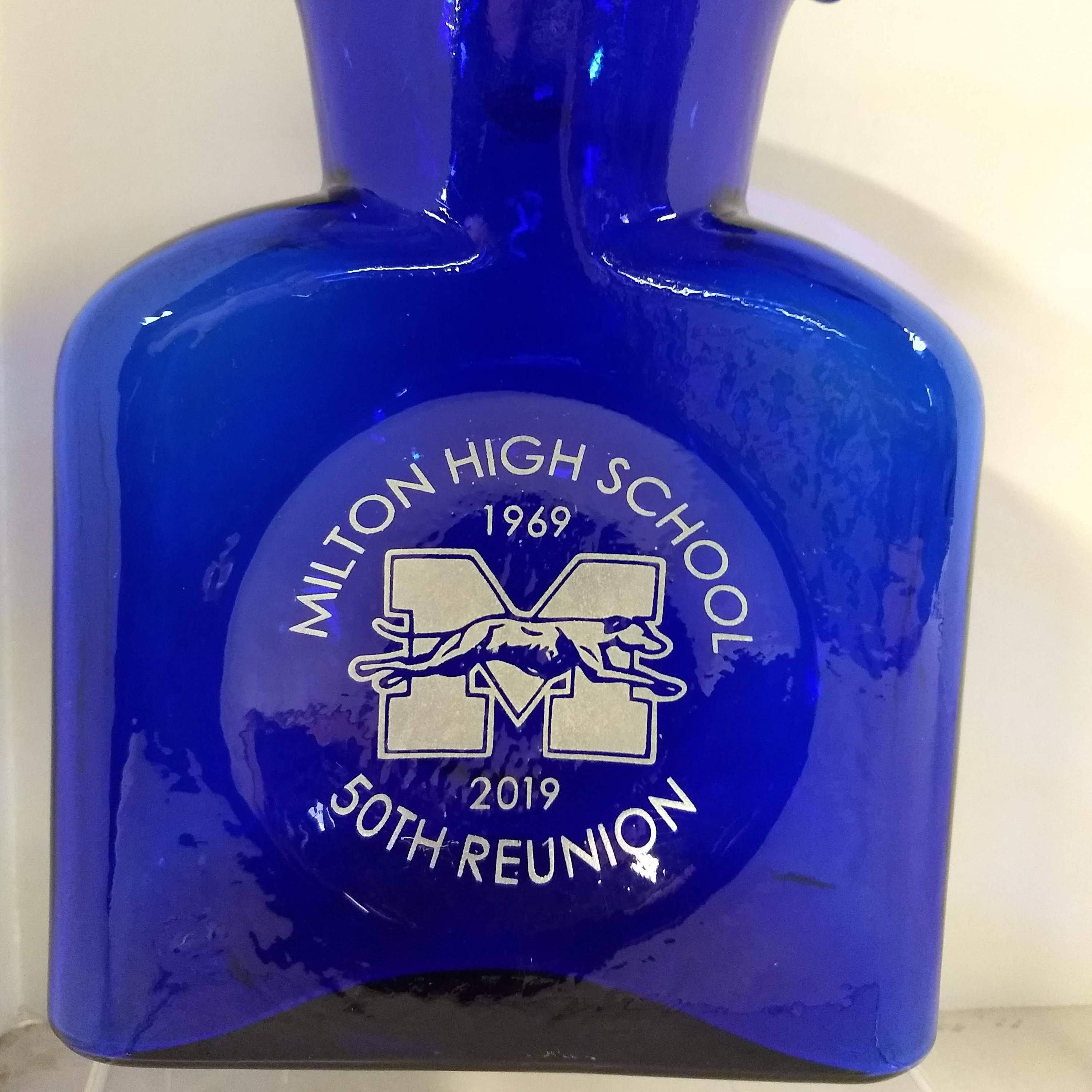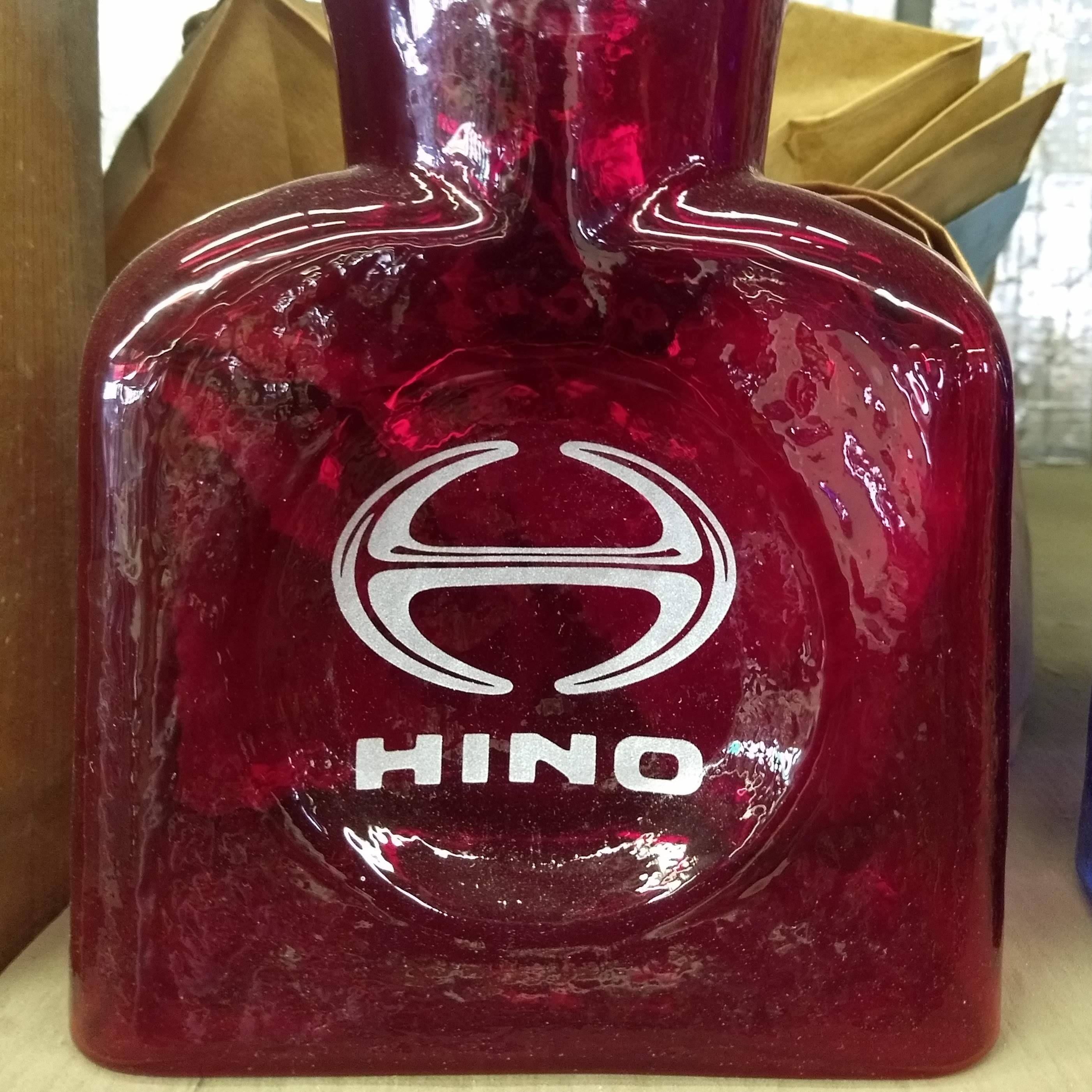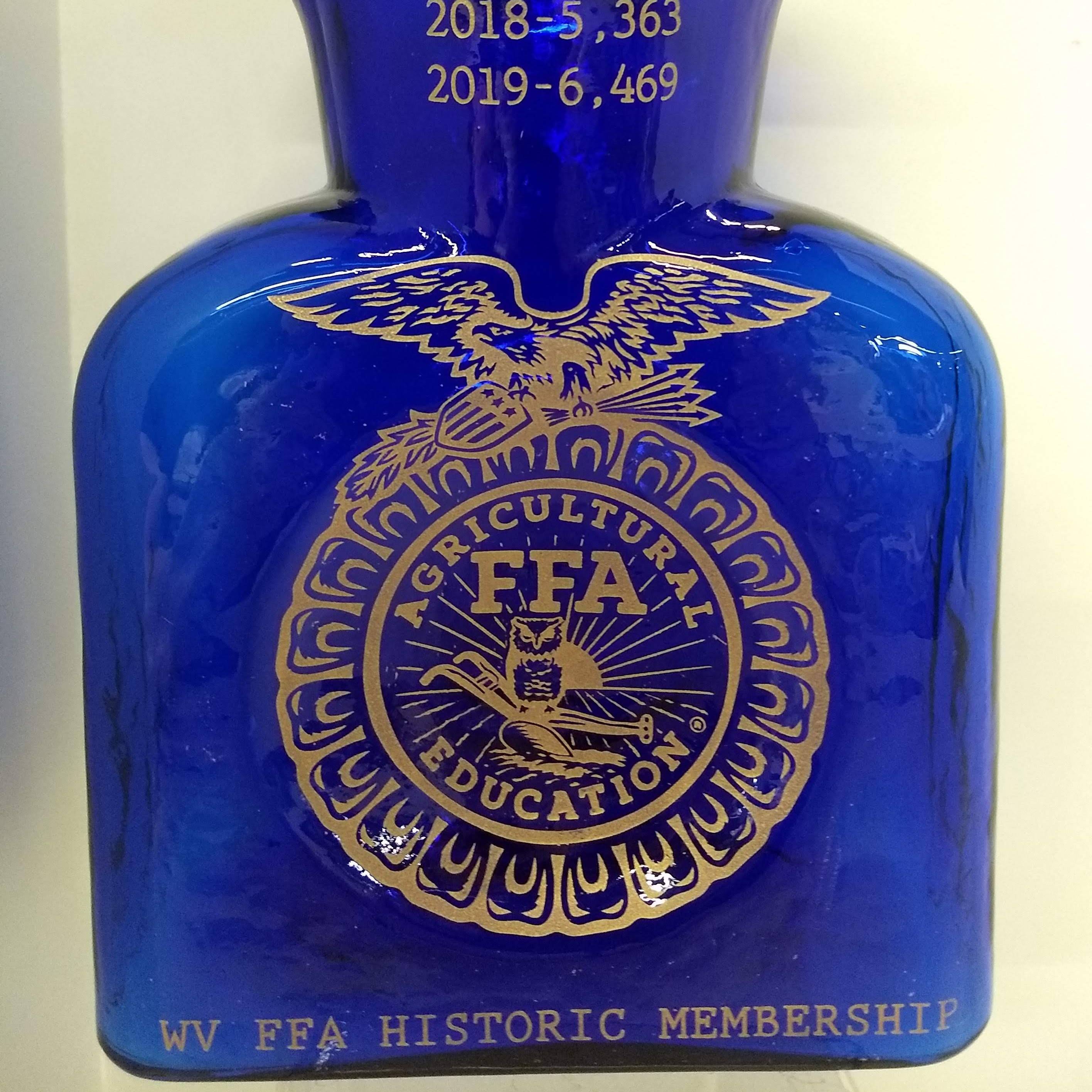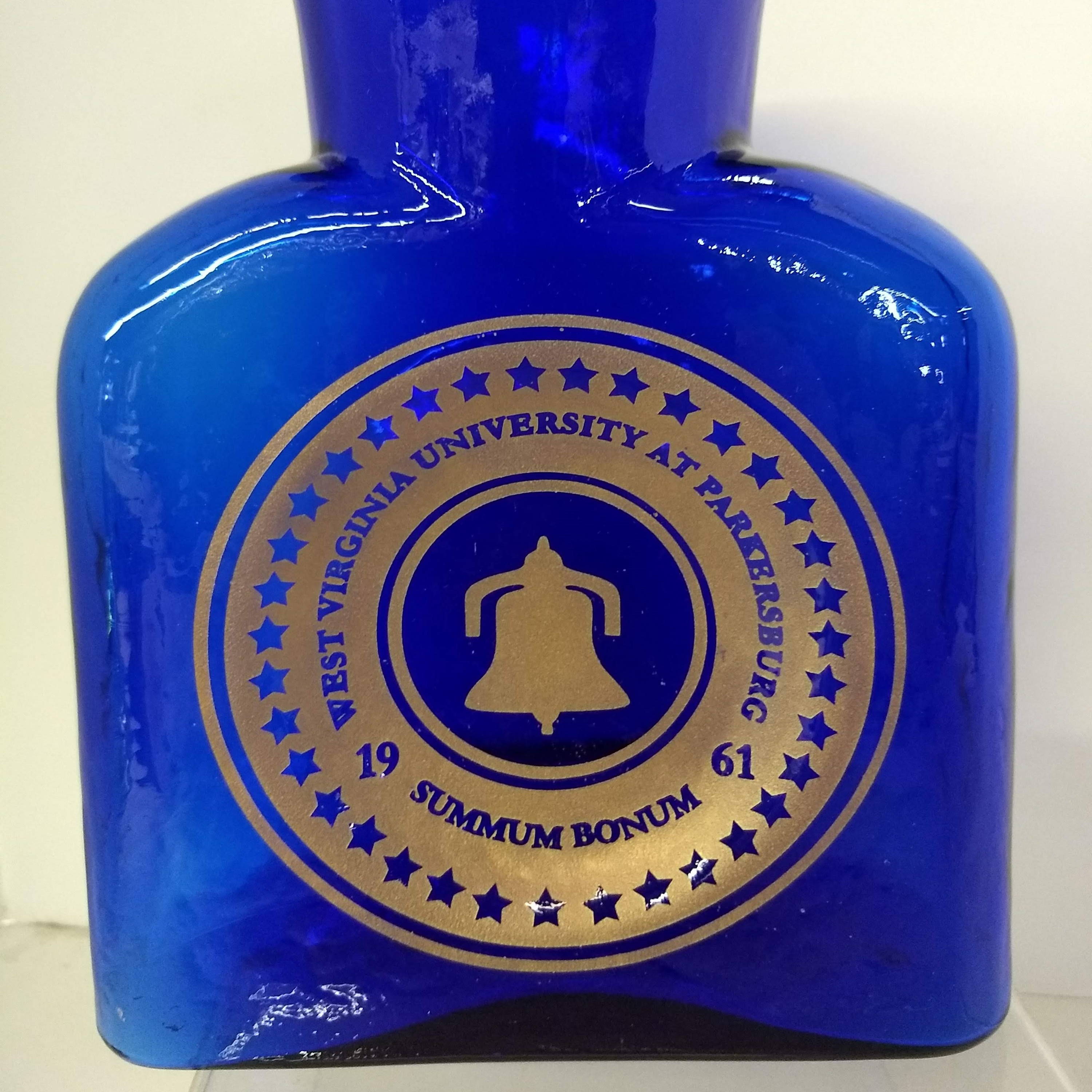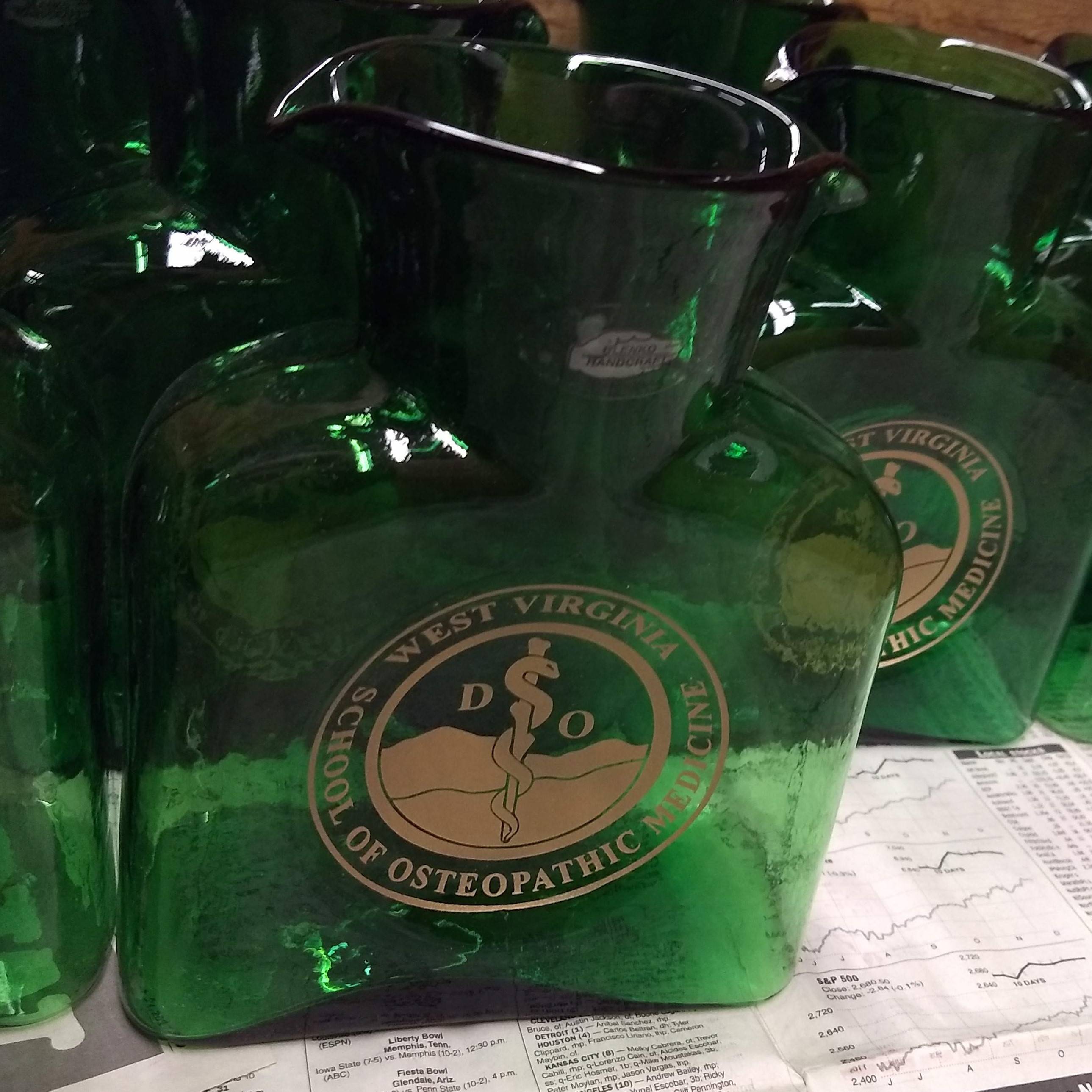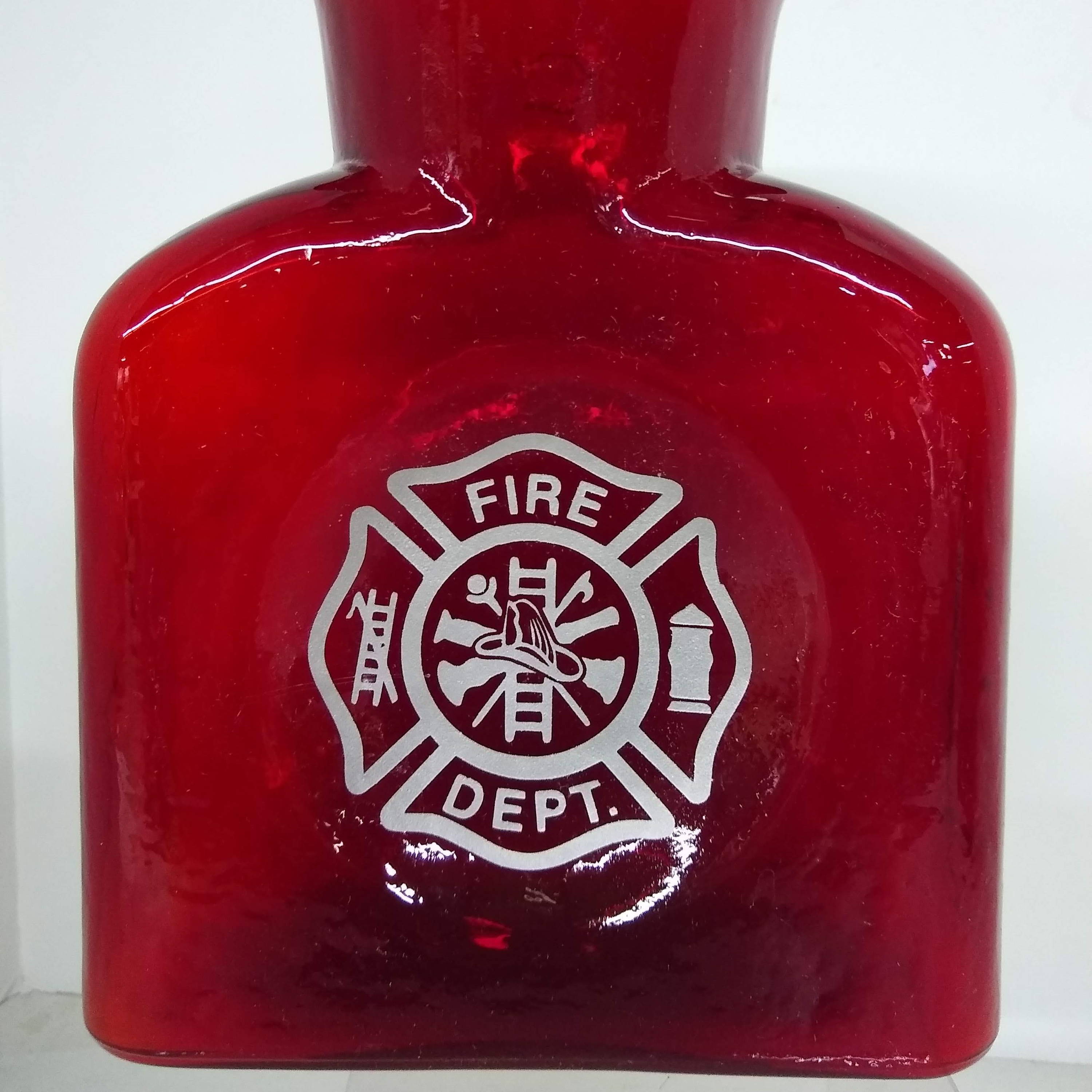 ---
For new customers - effective April 1st, 2021, prices will increase as follows -
Custom Etching and Design Fee will raise from $38 to a flat fee of $60 on client submitted artwork that requires editing, re-configuration, or any graphic design touches.
This fee includes up to two hours of design time and labor.
While this fee is increasing, we will now be waiving the Design Fee for any client submitted artwork that meets the following criteria (or is already on file) -
Files must be black and white or outline, no gradients, in EPS, PDF, or AI format (vectorized) and meet size guidelines.
In addition to the design fee, there is a $10 per side etching fee and a $5 per side buff fee. If you wanted both sides of the piece etched with buff coloring on both sides, the price is $30 + cost of glass.
Blenko Glass purchased for customs etching will be offered at 10% off of the retail price.
Glassware forms or shapes (blanks) specific to the Customs Department will be priced as-is.
For larger, bulk orders, custom pricing may be available up to 25% off based on volume. Please inquire if buying more than ten pieces in the same shape.
If the custom work is a suncatcher, we charge a $55 carving fee to cover the mould and time. This is in addition to the $60 Design Fee that applies if art work requires any reworking. Blenko will keep your mould here onsite in case you would like to reorder for up to one year. Reordering must be in quantities of 35 or more pieces.
For existing customers - price changes go into effect June 1st, 2021 allowing them time to finalize any pending orders or begin new orders under the old pricing. DO not hesitate.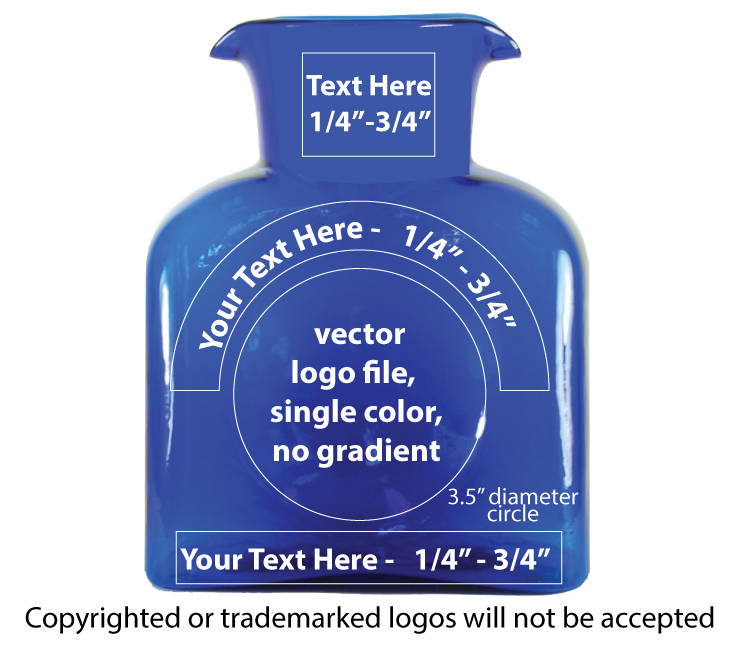 ---
Thanks!
This field is required
This field is required
This field is required
This field is required
This field is required