From DIY to castles in the sky, Blenko Architectural Glass can help build your dreams!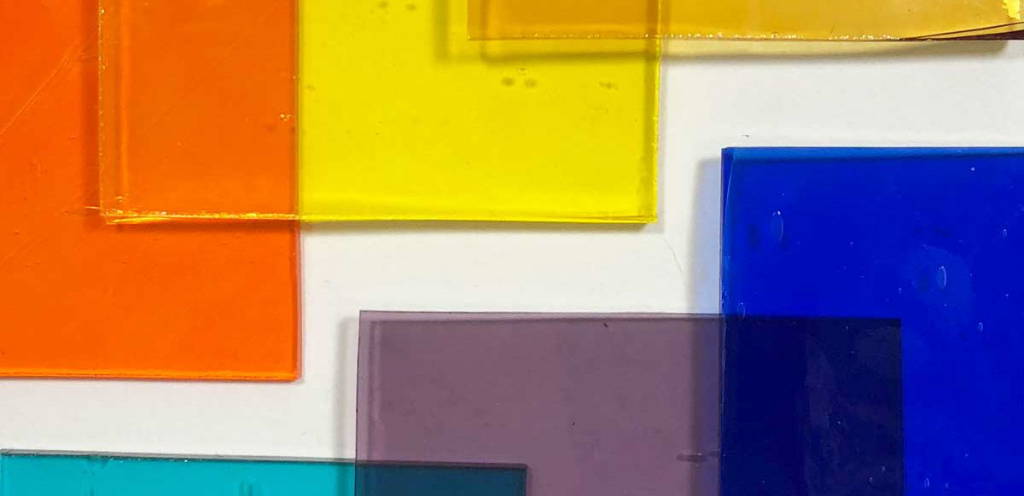 Flat glass used in windows and mosaics
Since 1893 Blenko has produced sheet glass in the ancient and traditional way. Skilled craftsmen mouth blow cylinders of glass, which have the ends removed, are scored, and then heated again. The final heating opens the cylinders into rectangular flat sheets of approximately 18 x 25 inches. To see this age-old and impressive process, visit us in Milton or see our Sheet Glass video.
Because of the non-mechanized and mouth-blown process, the sheets will exhibit artisanal features such as surface undulations, small marks and bubbles. These attributes are considered desirable aspects to the handmade nature and tradition. As an intended part of the handmade process these features do not detract from the glass' safety or quality and are not considered defects but indications of individual craftsmanship and beauty.
---
For stained glass, leaded glass, and other architectural elements.
Our colors are historical and brilliant, and are constantly revolving. As we're always making more sheets, please contact us to confirm the available quantity.
Colors differ depending on the light. Blenko's Sheet Glass Sample Pack are available for purchase and allows you to see the colors first hand, please inquire.
Cool colors
$50 per sheet
Warm colors
$55 per sheet
Maximum size 18x25″ (untrimmed)
Packing Cost
$40 per carton
(Approximately 30-35 sheets per carton)
Sheet Glass Sample Sets
$30 a set
Scrap Sheet Glass
$2.50 a pound
Available onsite only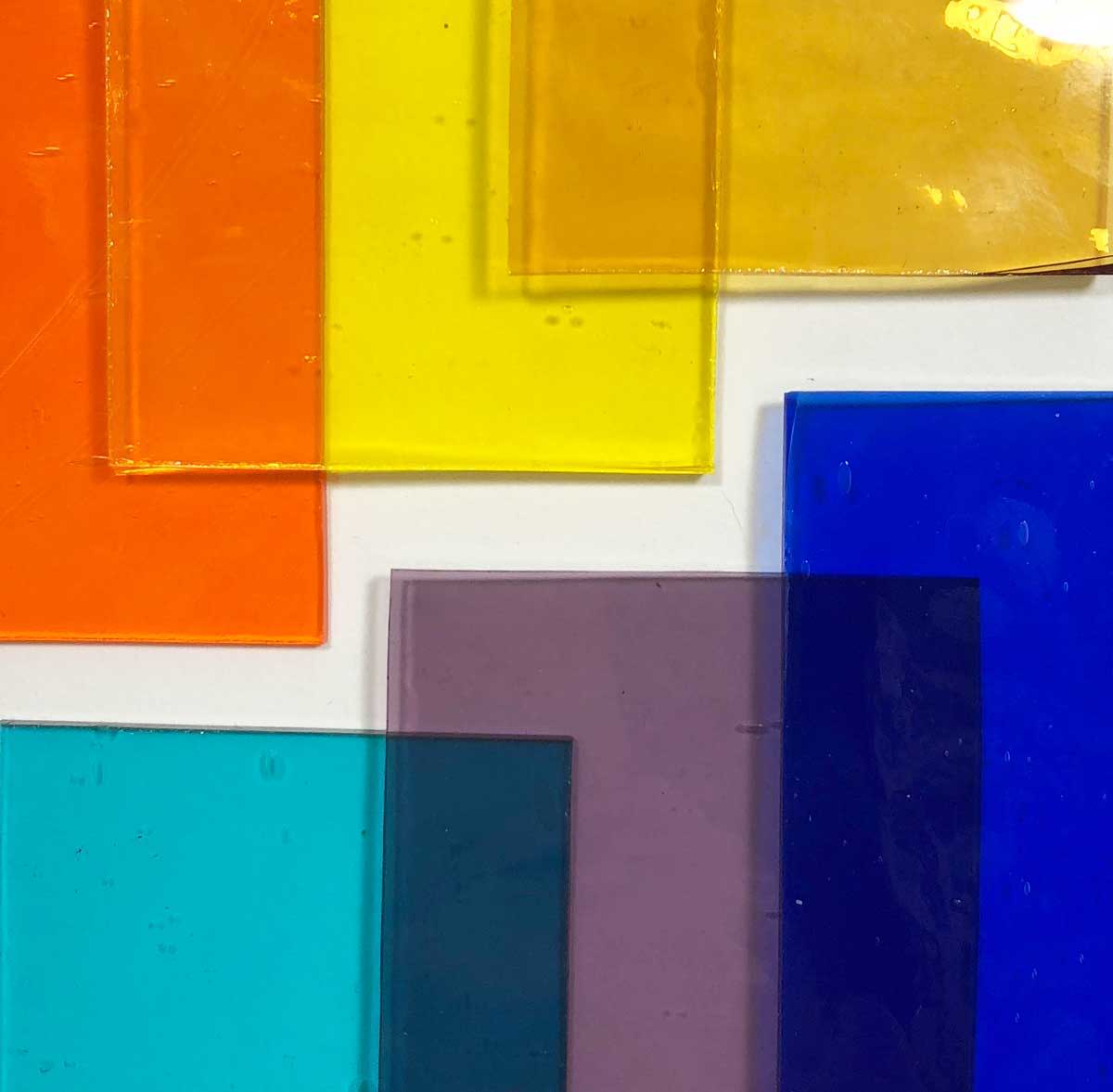 Blenko Sheet Glass Colors 2017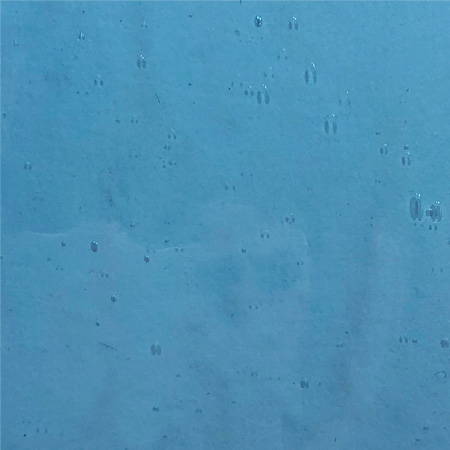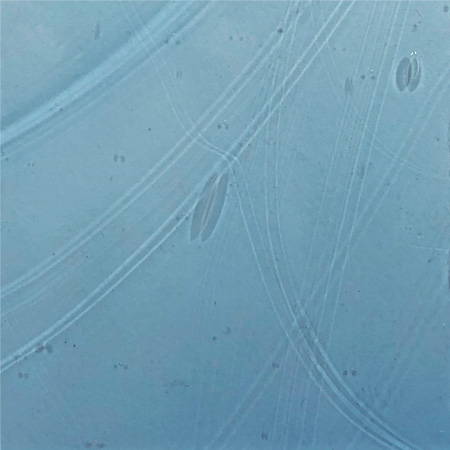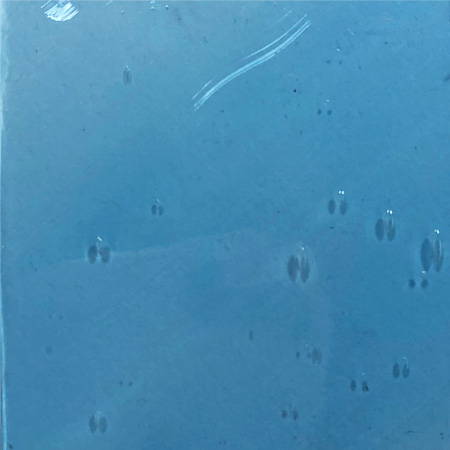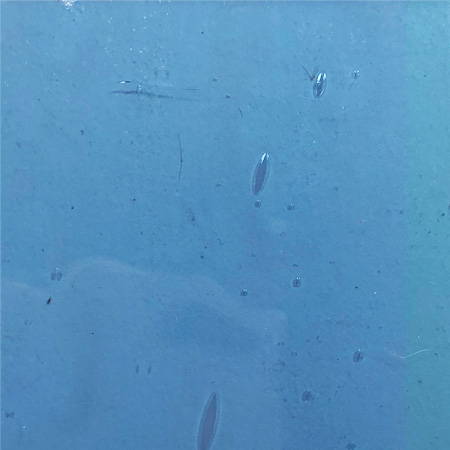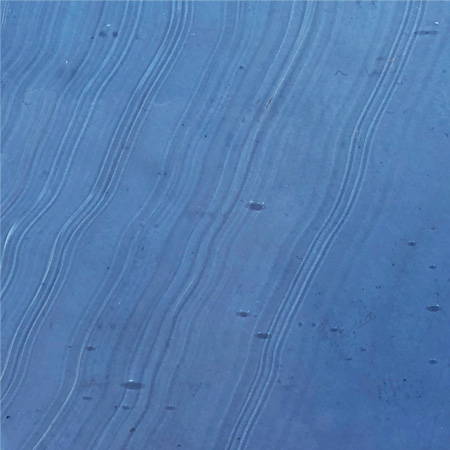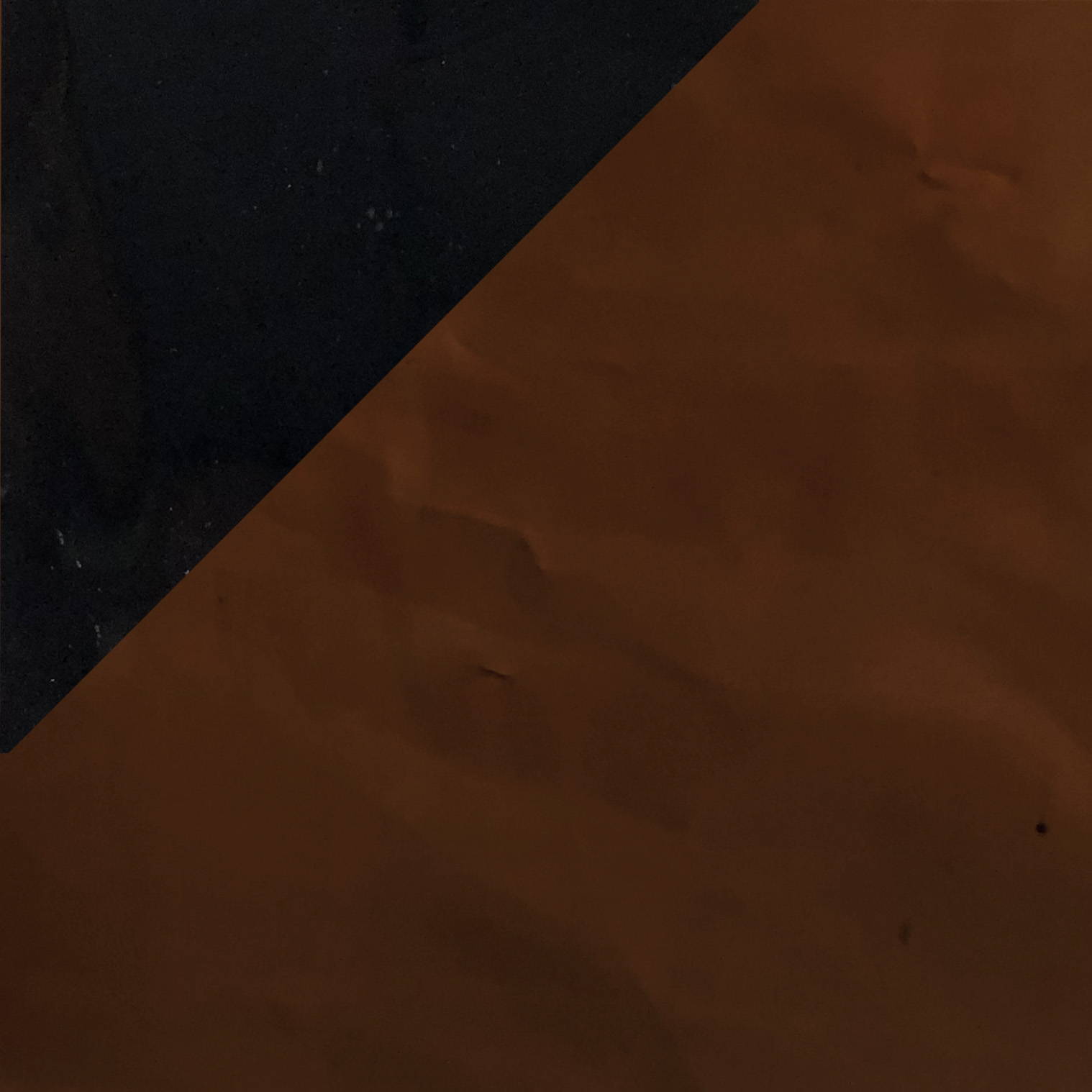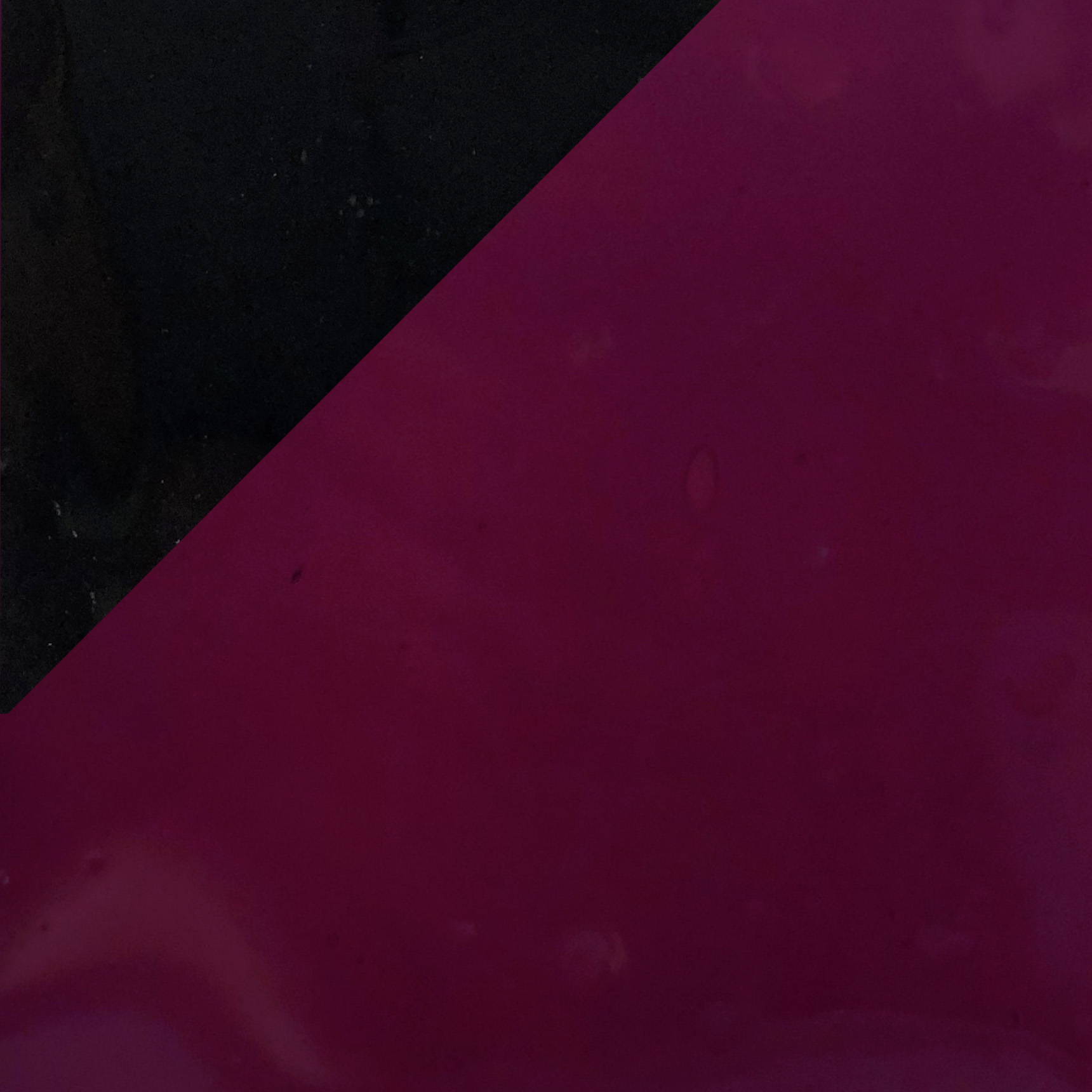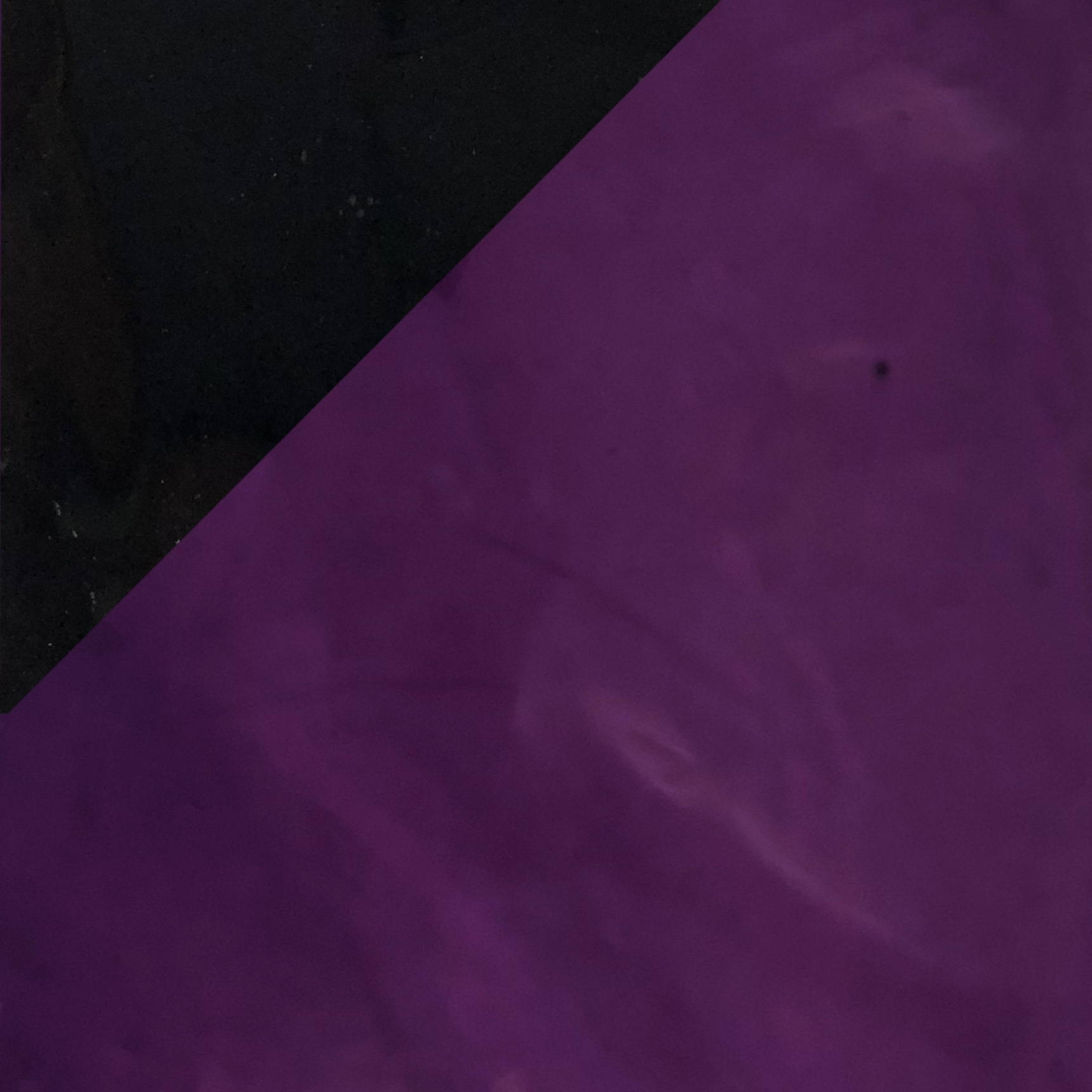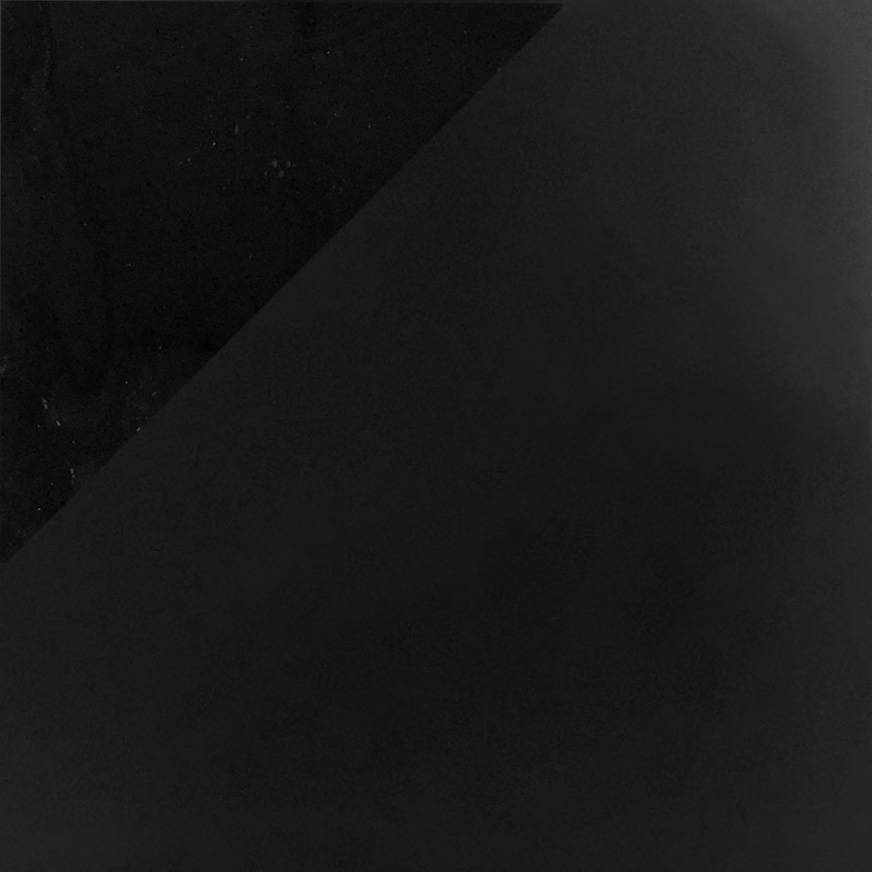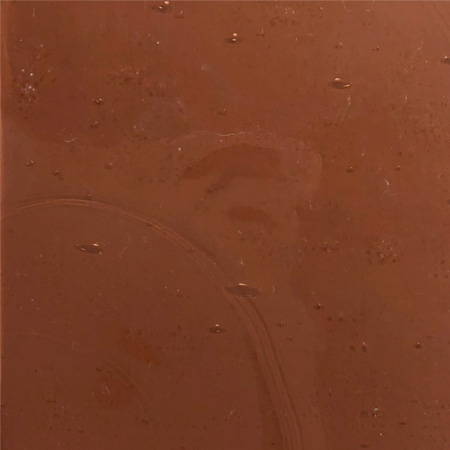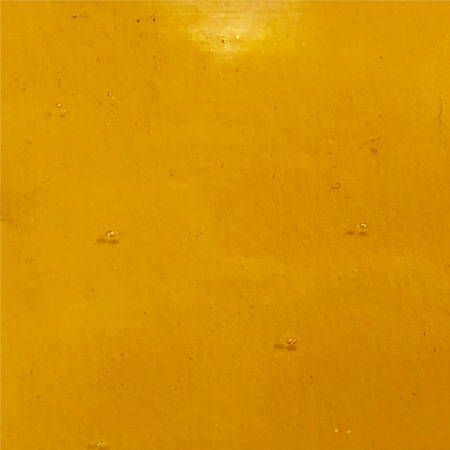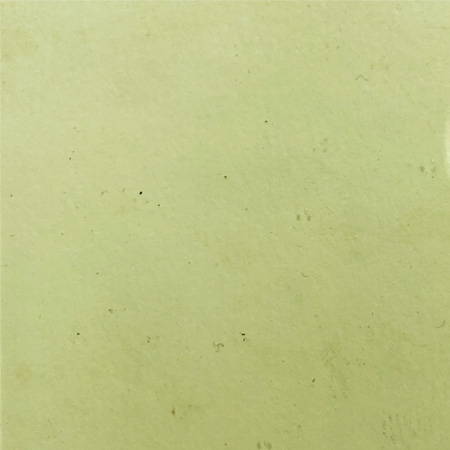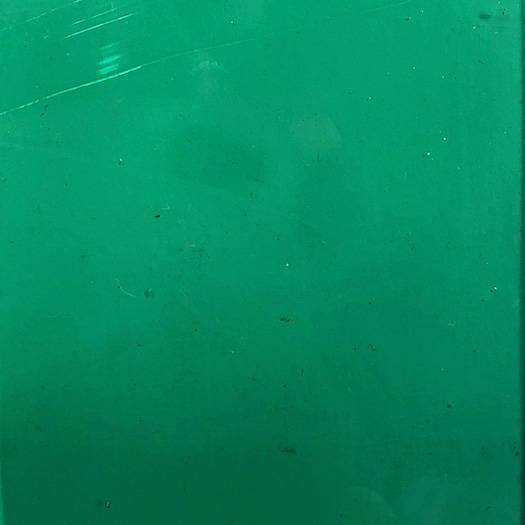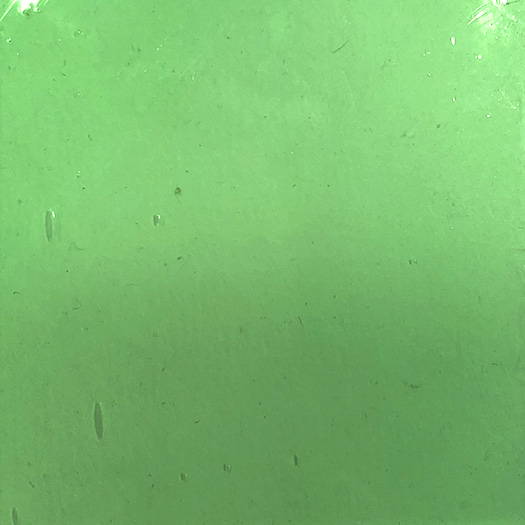 140 Light Green Tableware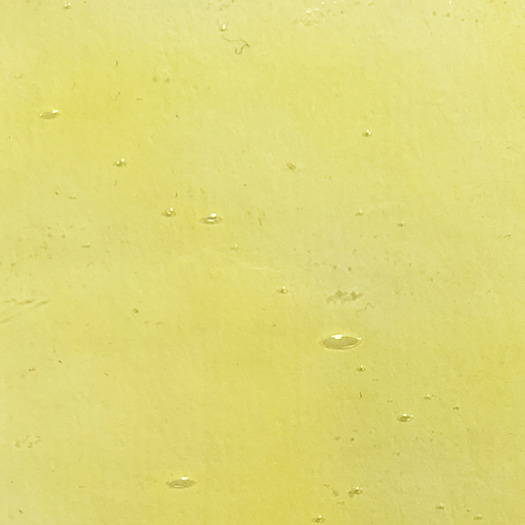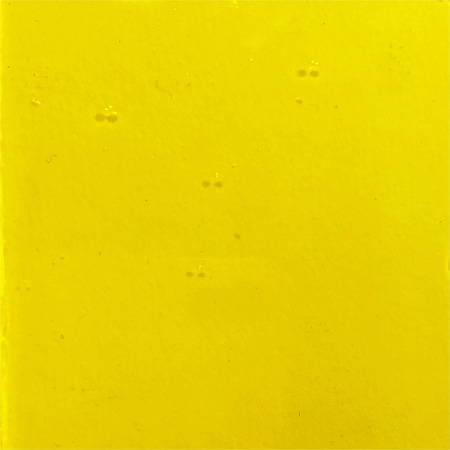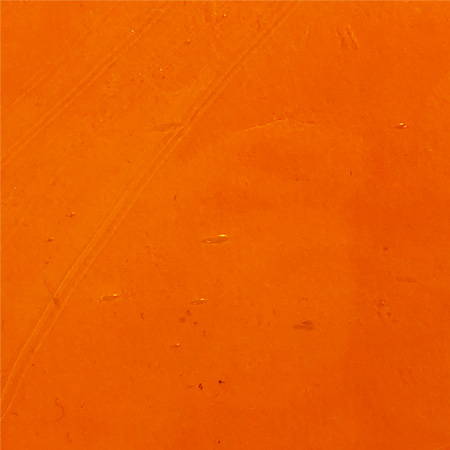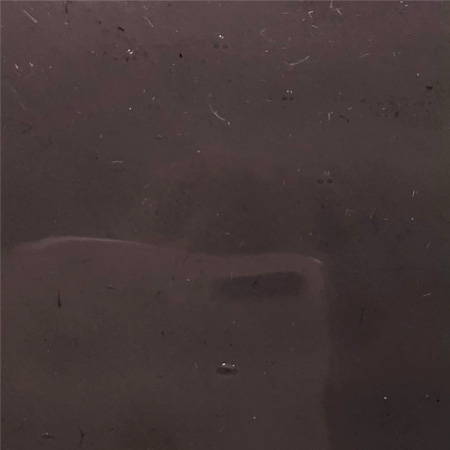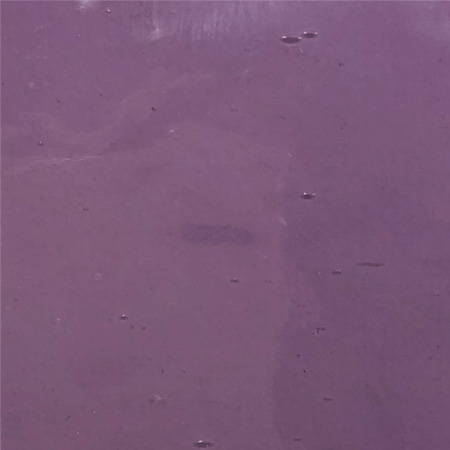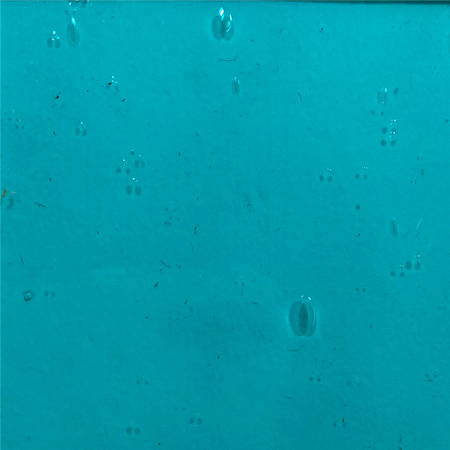 482 light Seabreeze Tableware 1057 Midnight Blue Tableware
---
Clear sheets of glass are often used for window restoration and furniture replacement projects, as well as new projects referencing the historical process. These mouth blown glass sheets are handmade in the same historic process as century old originals. Any slight and subtle distortions found in the sheets mimic original glass windows as found before mechanization entered the glass industry.
Maximum size 18″x25″ (untrimmed)
To obtain a custom cut – Contact Us or Request A Quote
There are two types of surface qualities to choose in clear sheet glass:
#623A – Clear sheet blown into a Wood mold
Using a wooden mold, results in a sheet with a smooth surface.
$55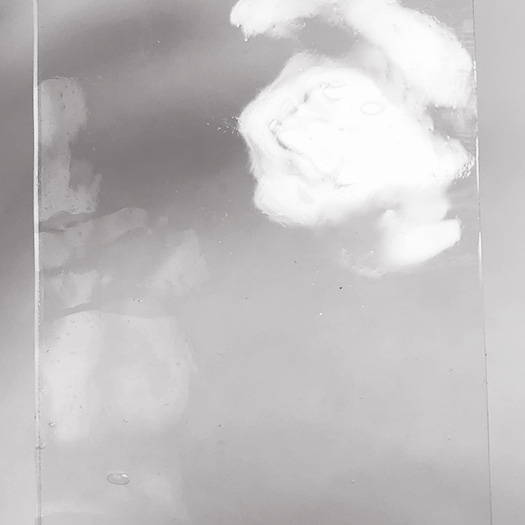 #578 – Clear sheet blown into an Iron Mold
Using an iron mold creates sheets of glass with a natural soft pebbled surface, providing a watery distortion.
$50
---
Rounds of glass used as accents in architecture
Each Rondel is individually handcrafted and skillfully constructed. Our hand blown rondels are available in different sizes and various color options, allowing for many project possibilities in restoration, art projects and eye-catching window designs. Sizes range from 2 inches to 14 inches in diameter.
Pricing and Color Availability
Click/tap image above to zoom in on pricing and color availability.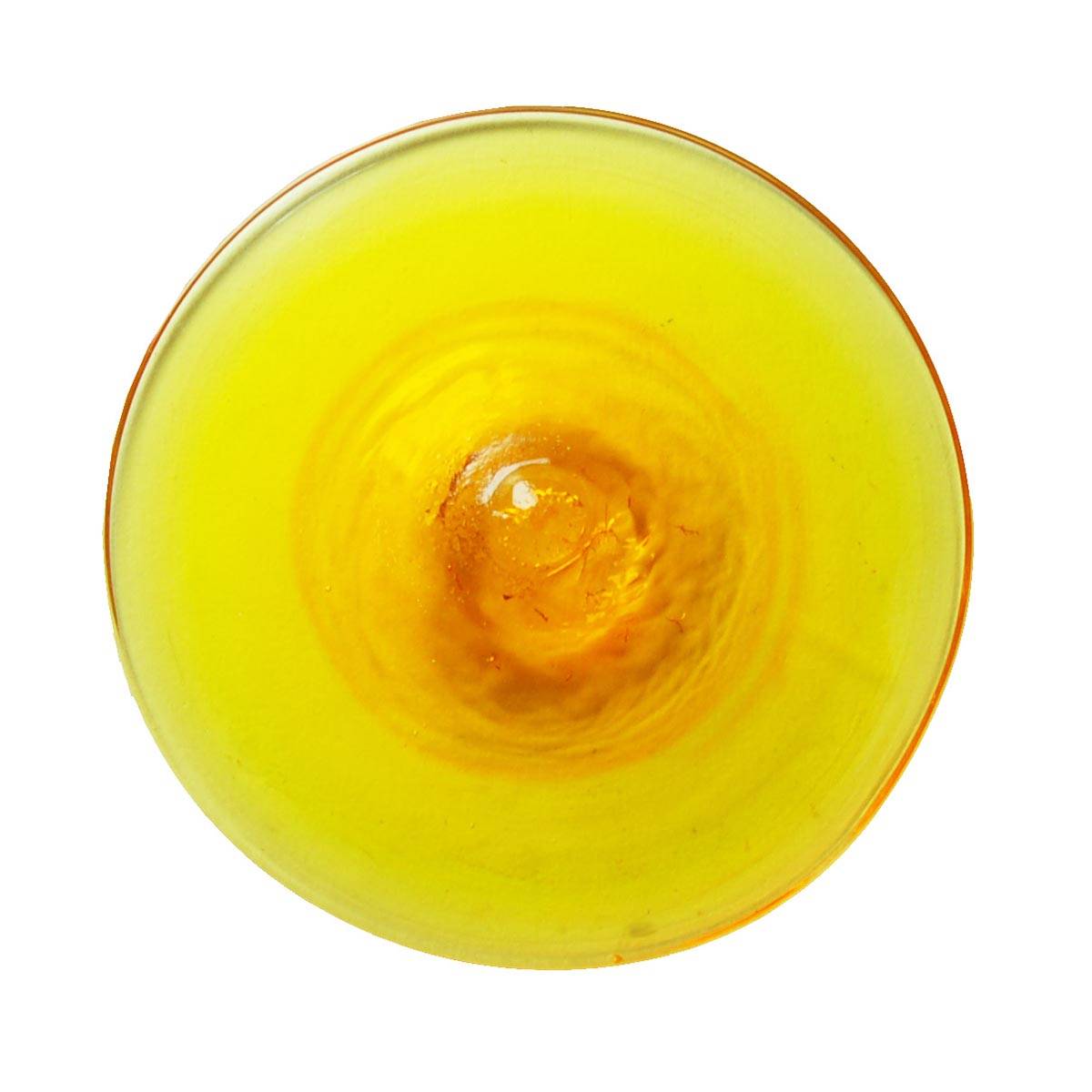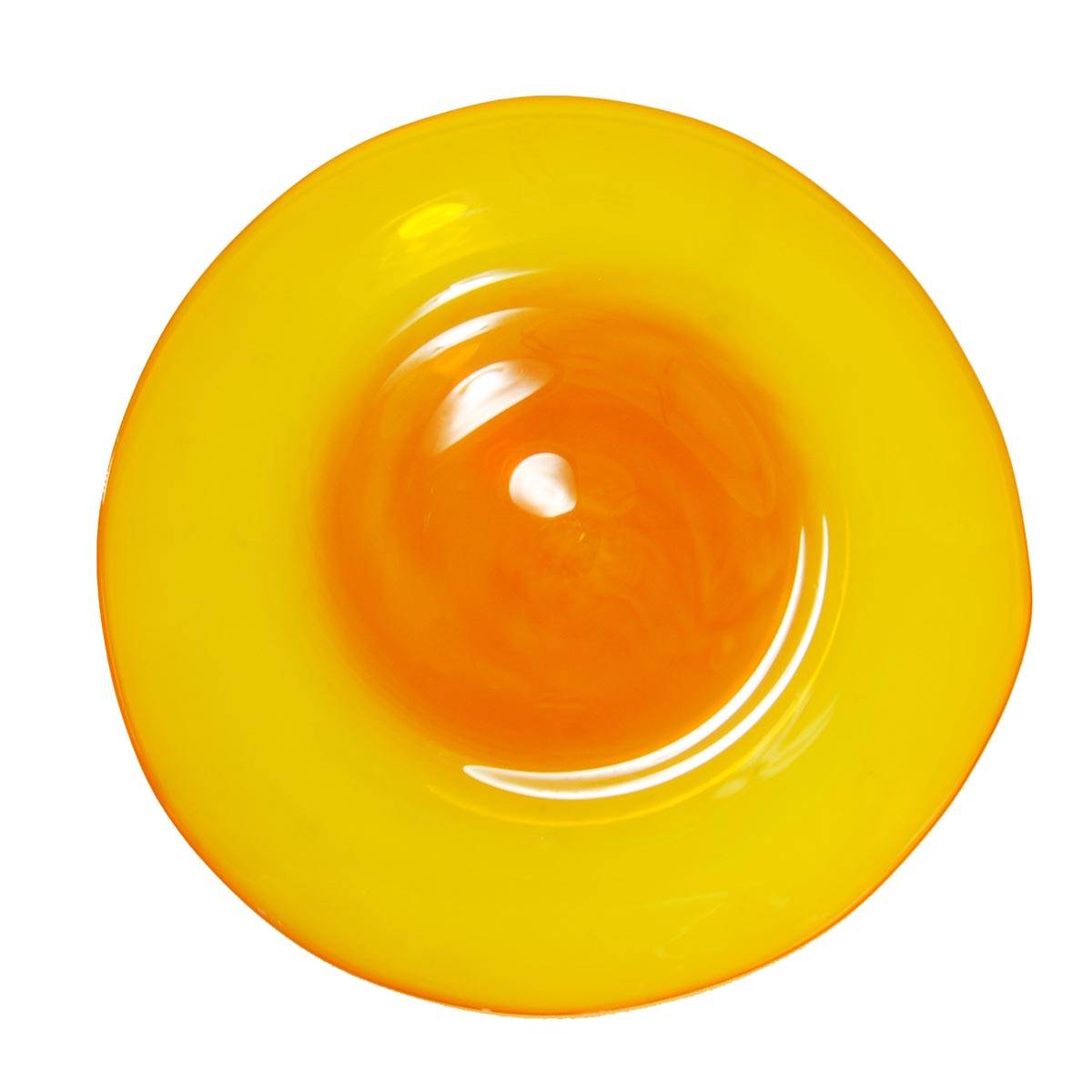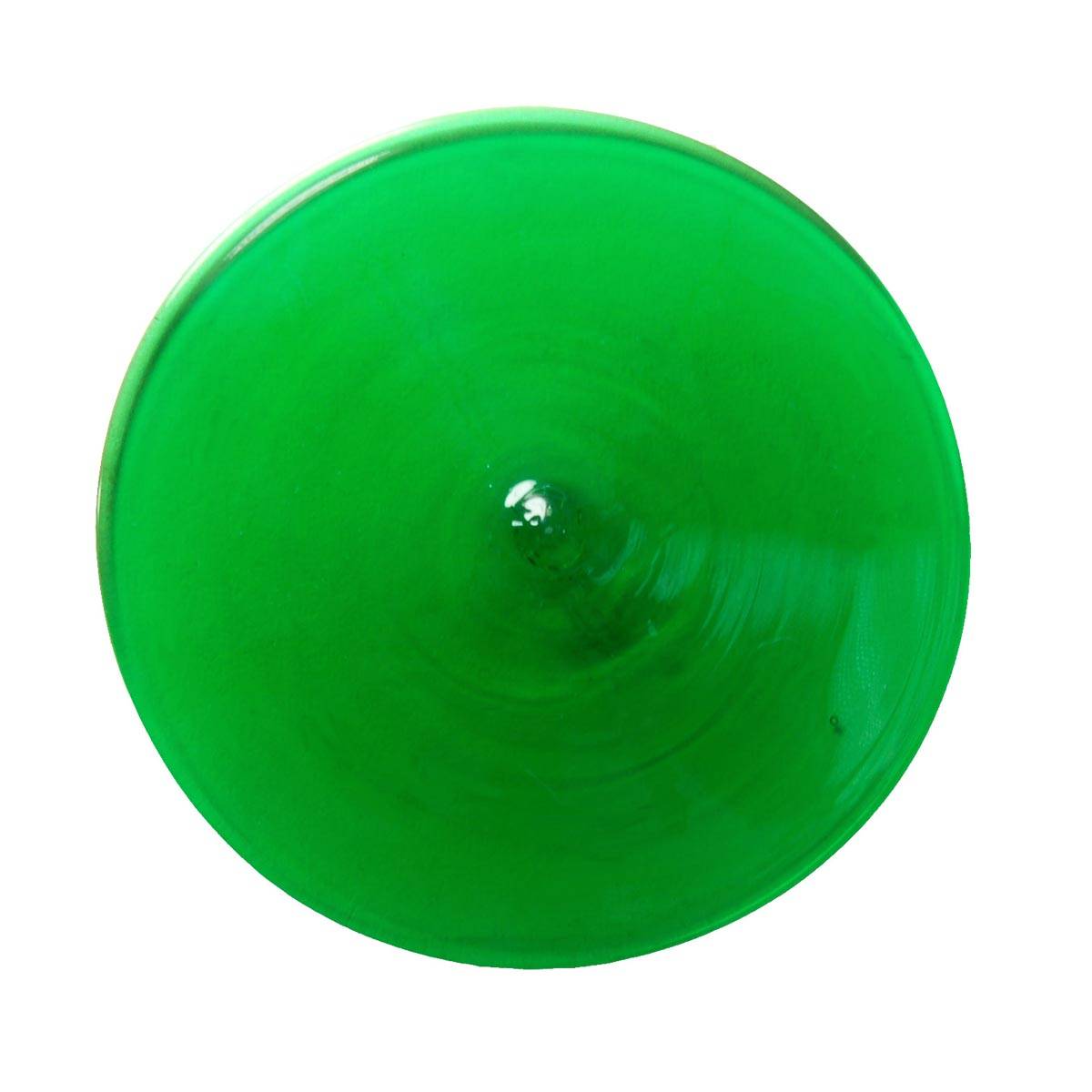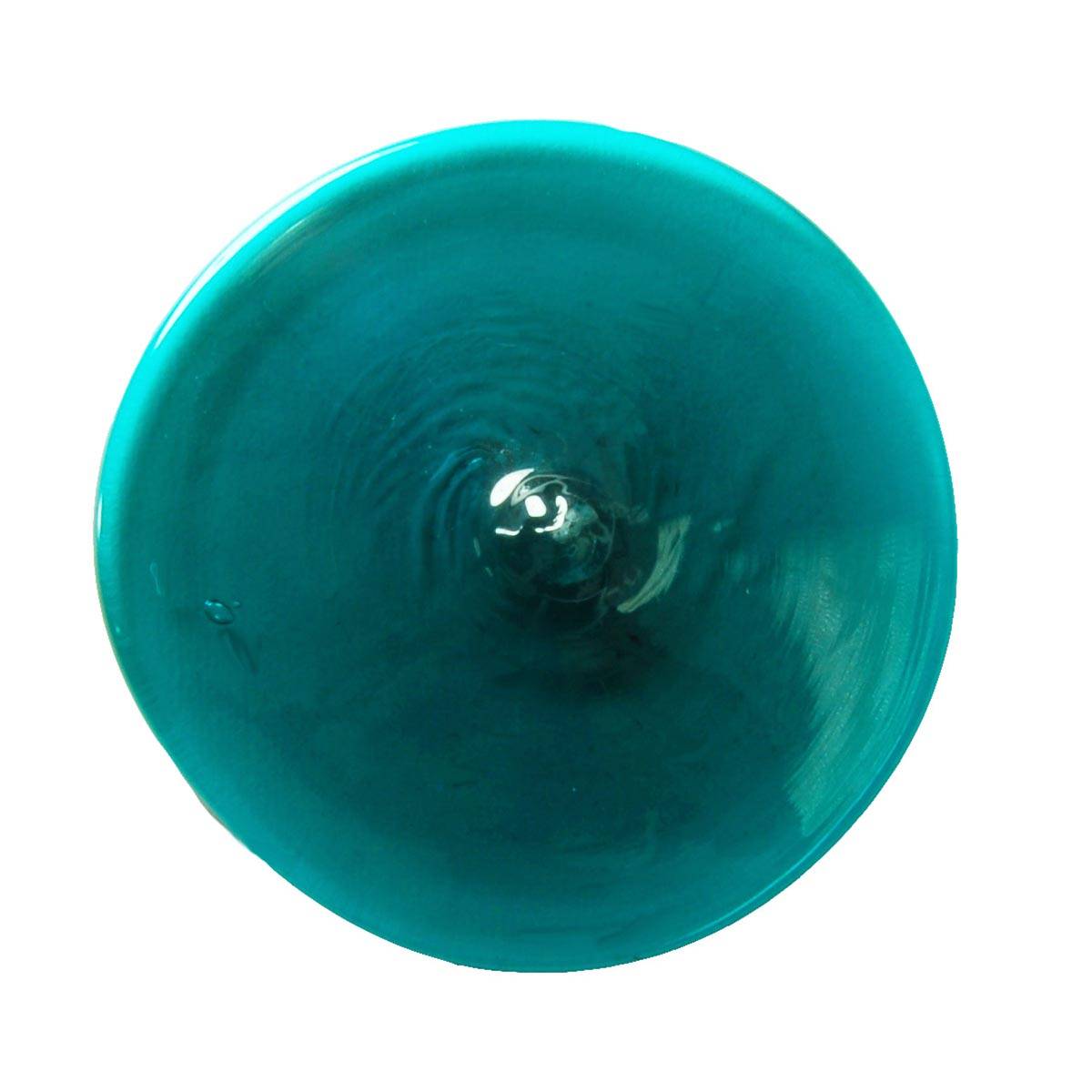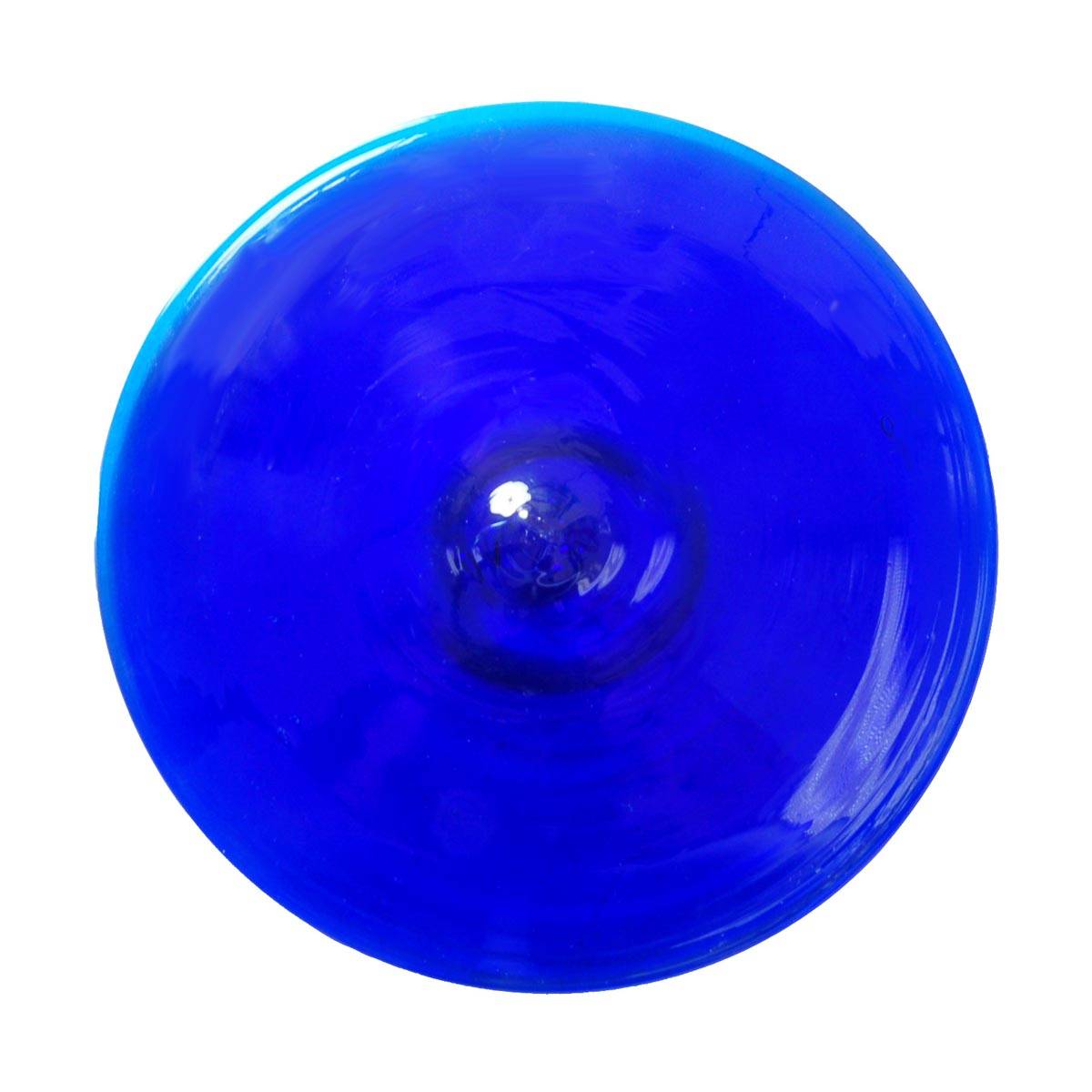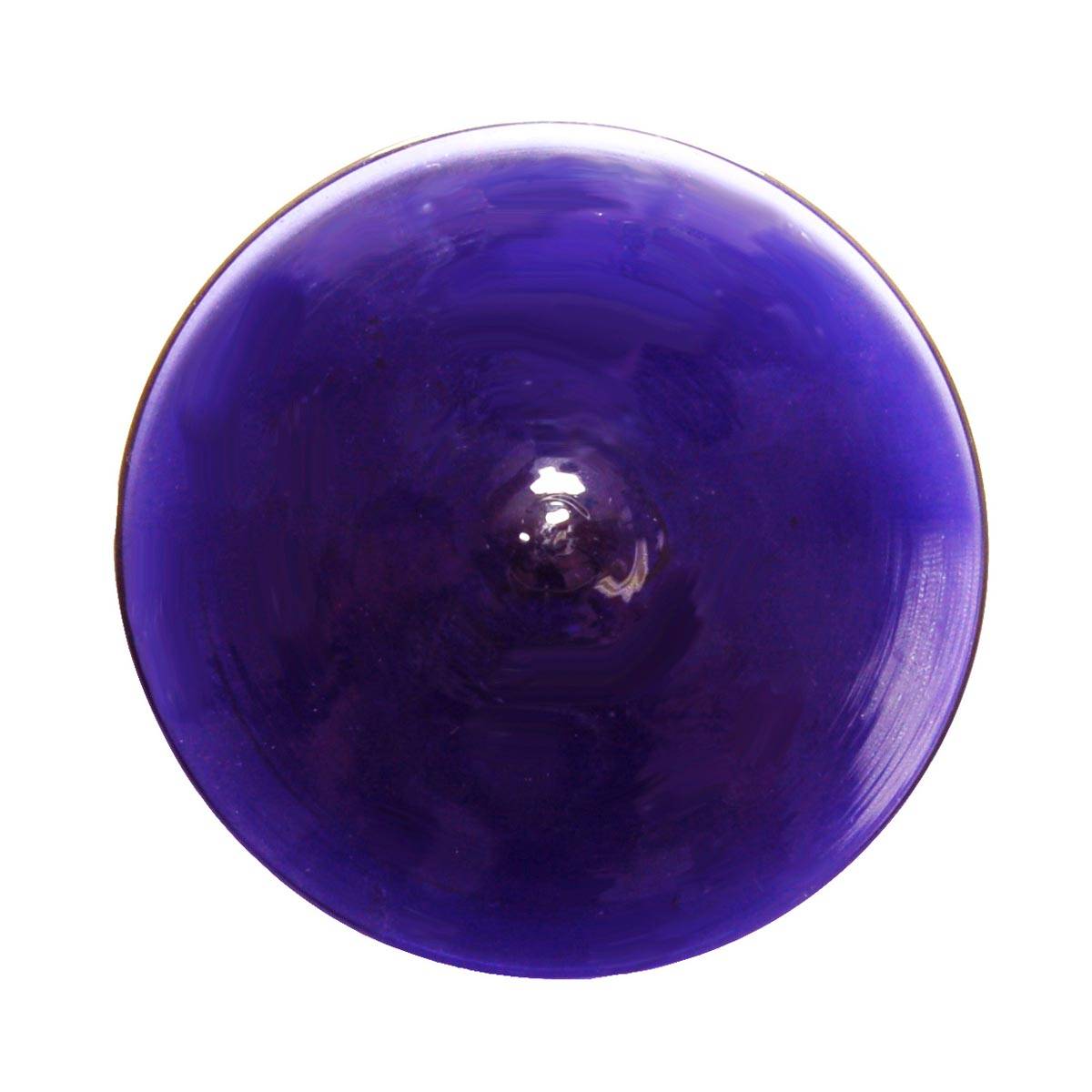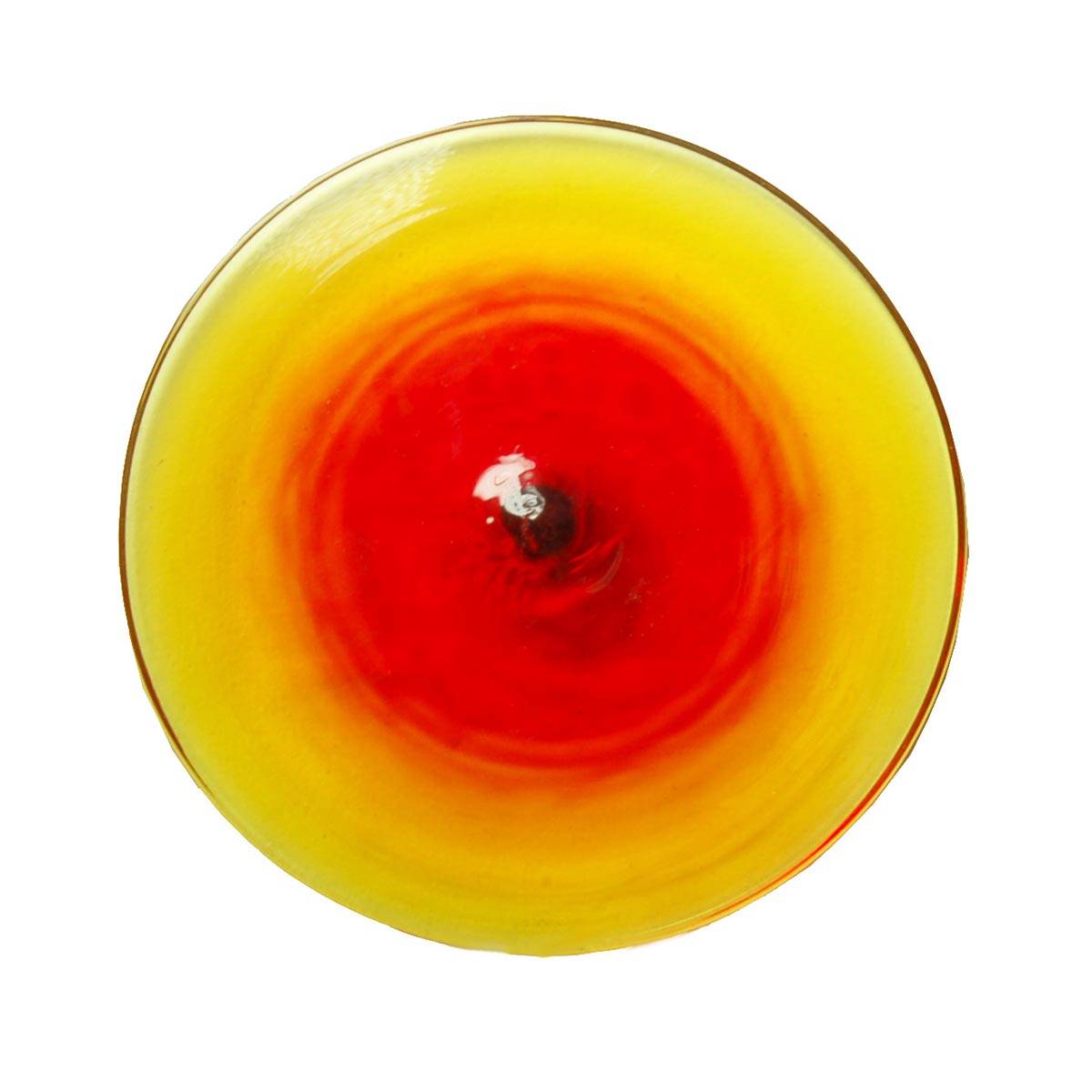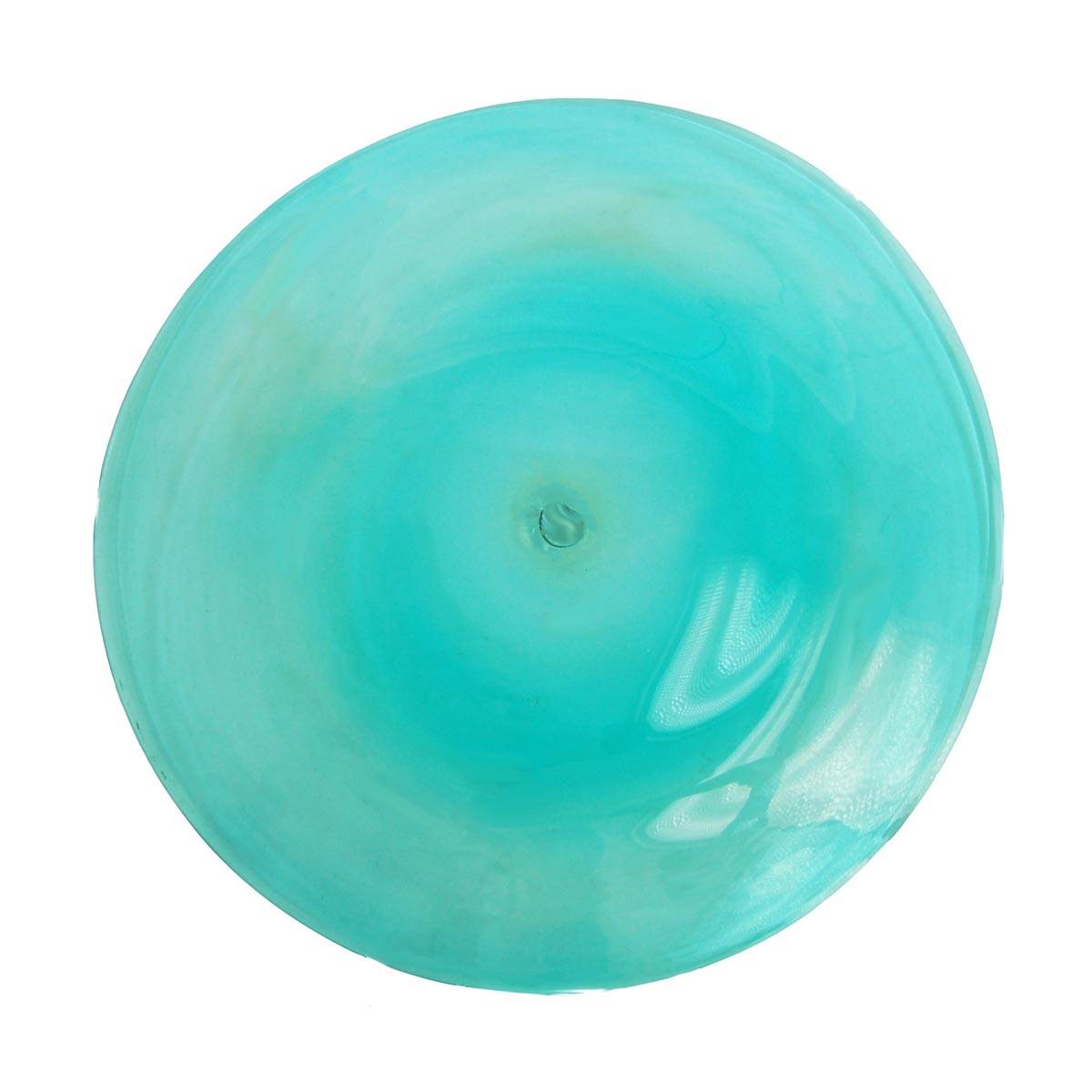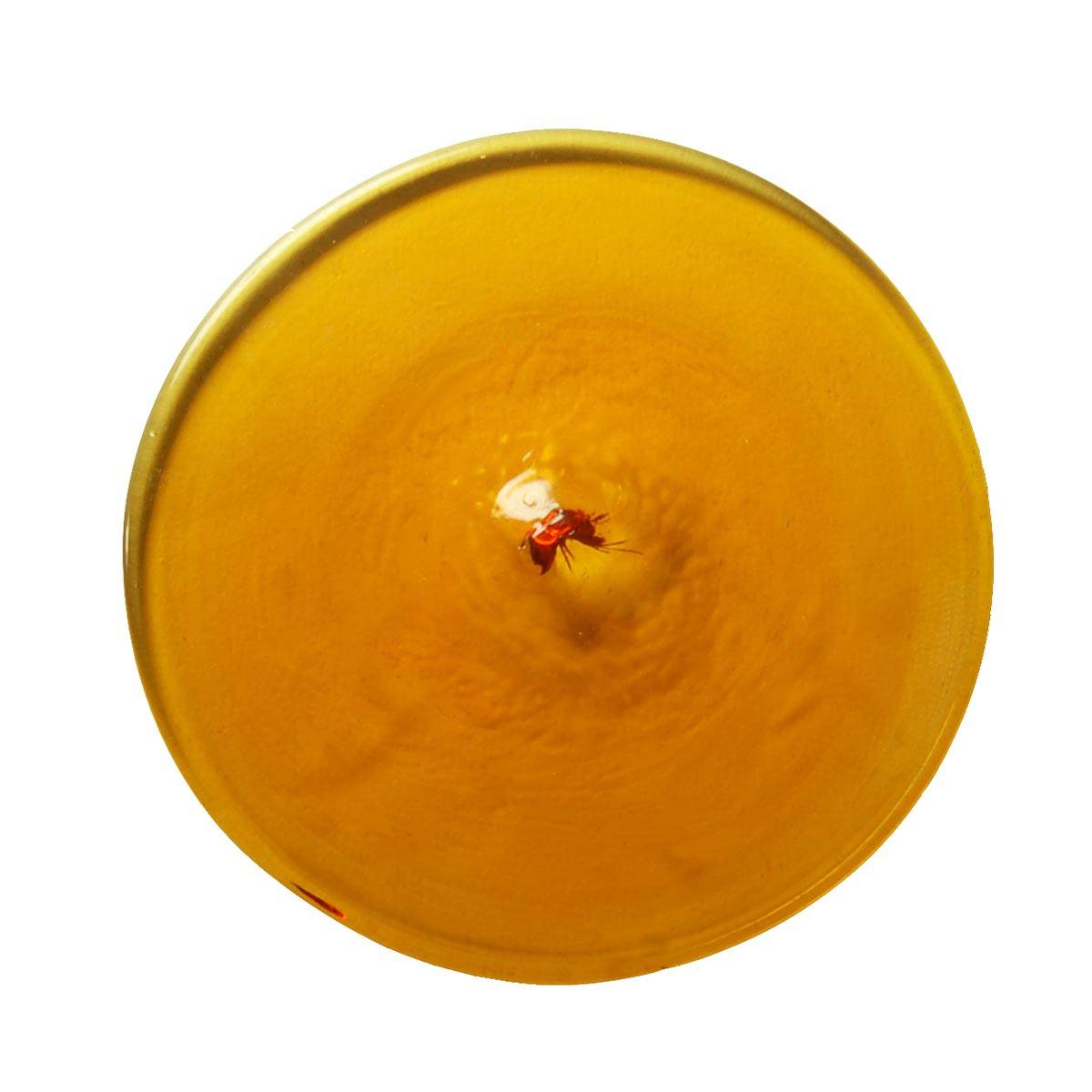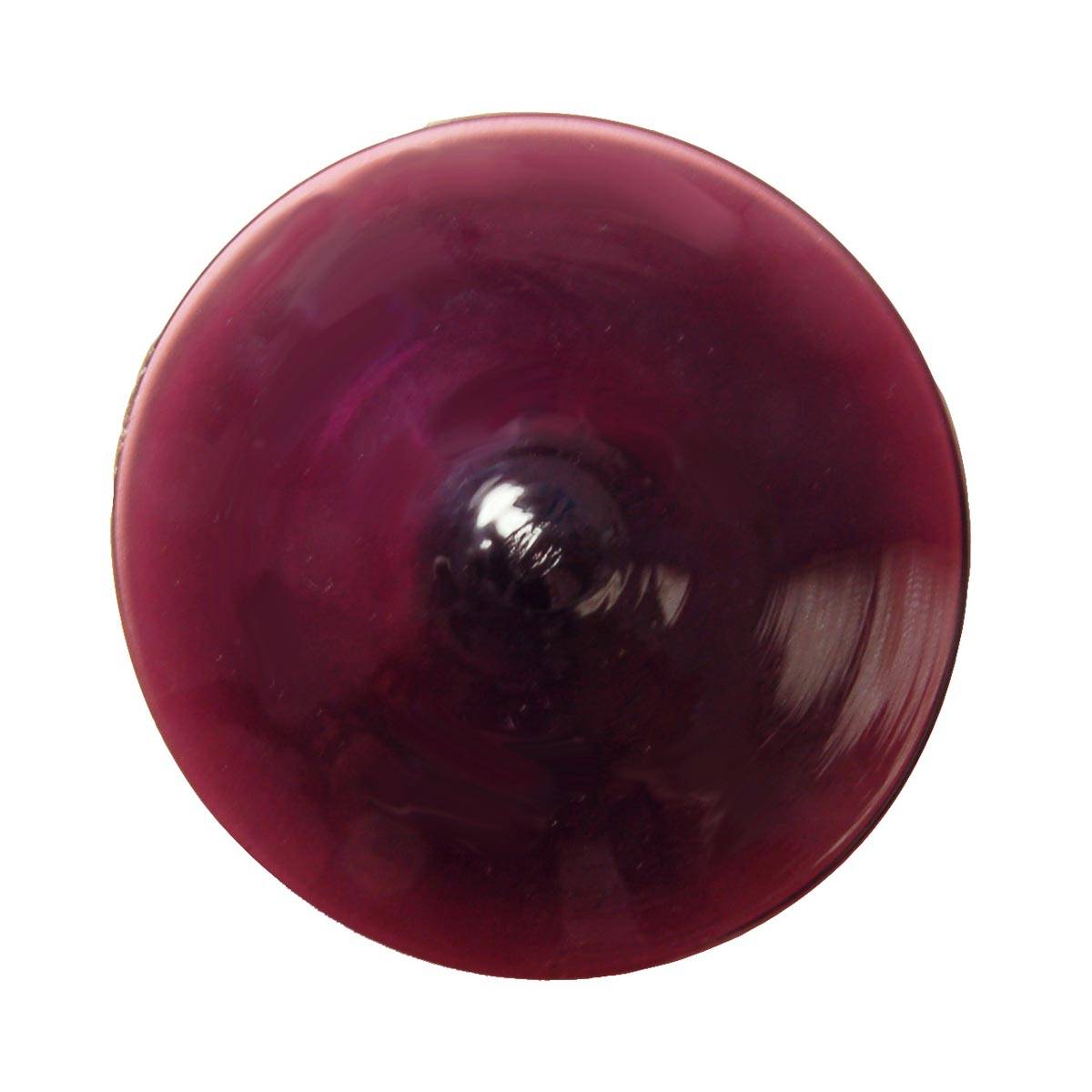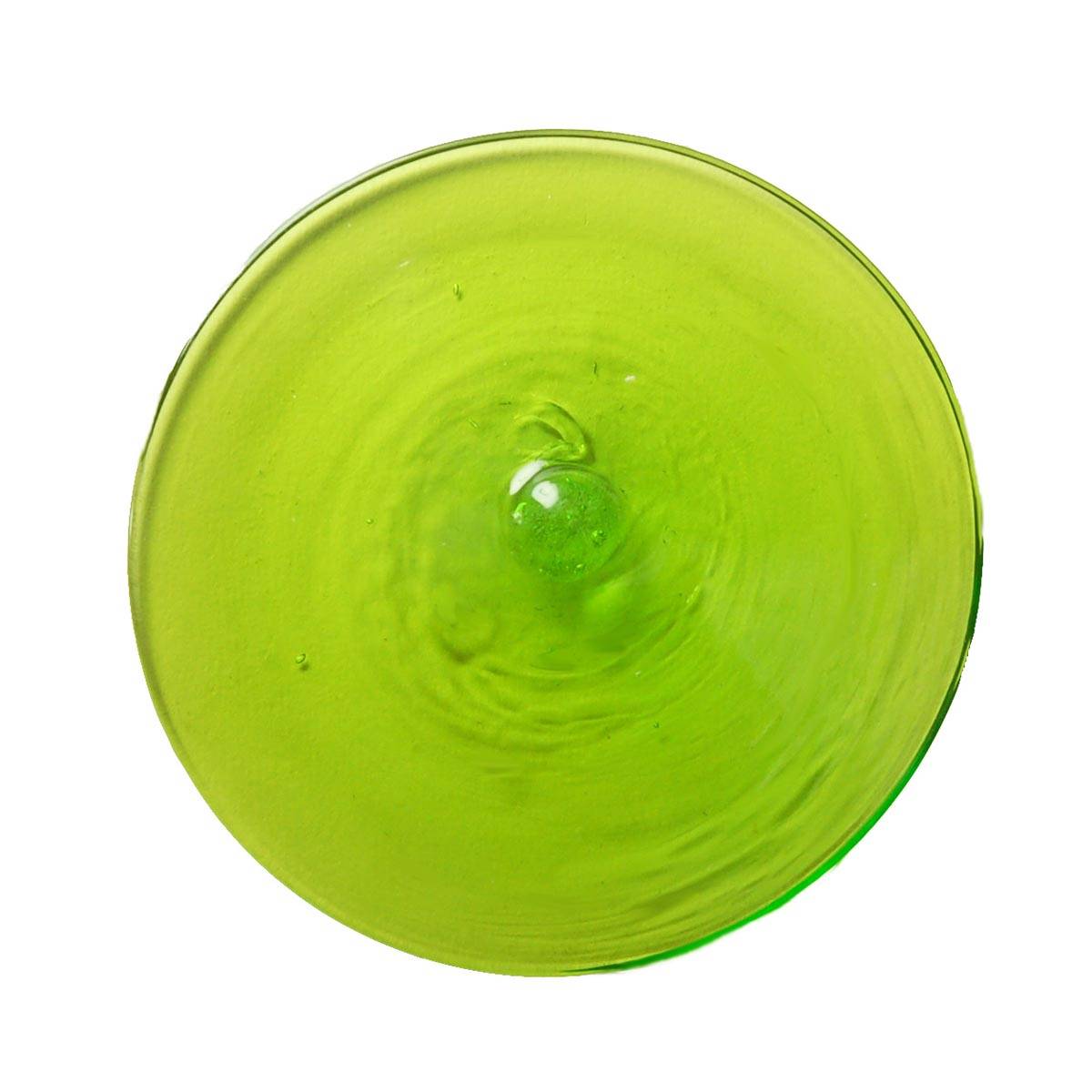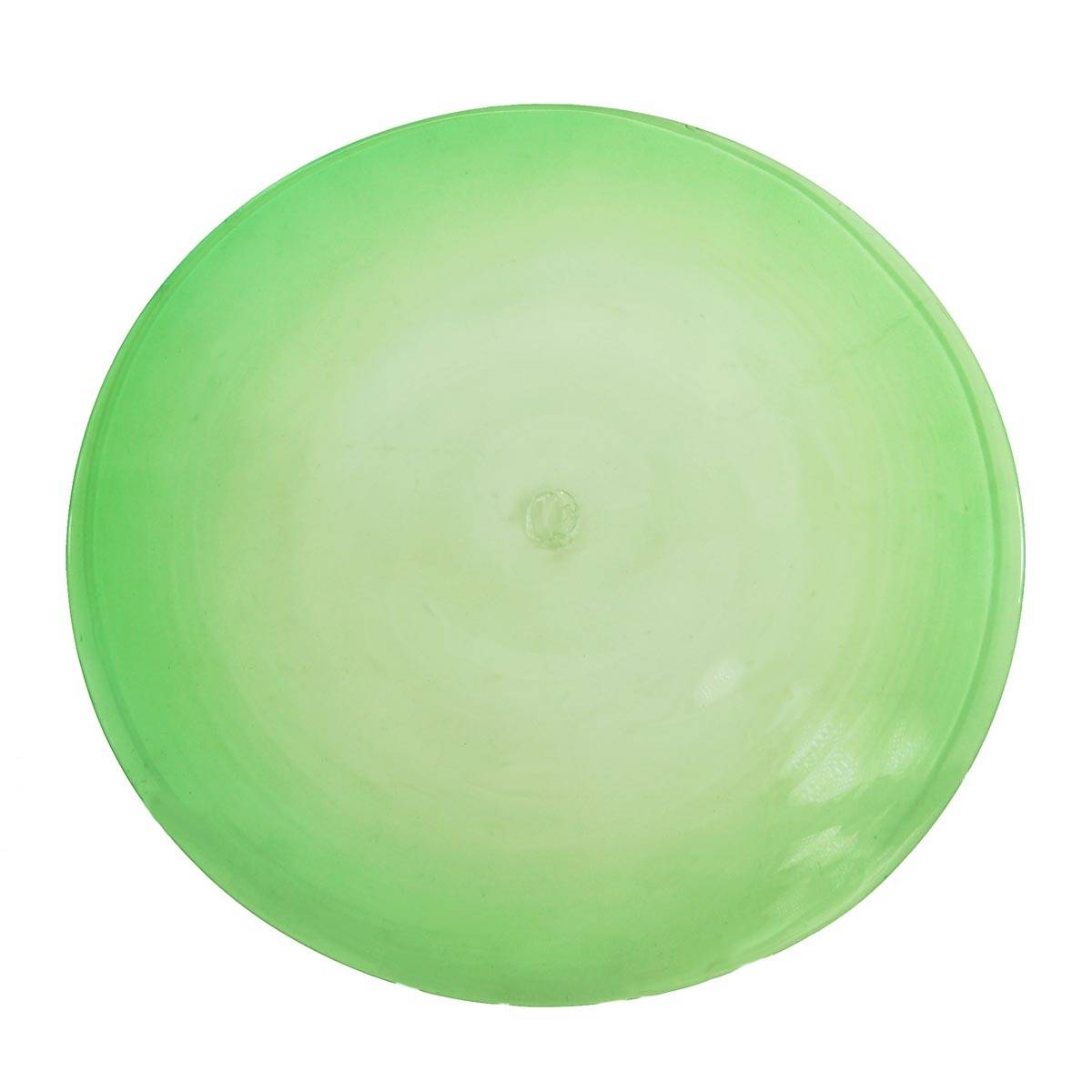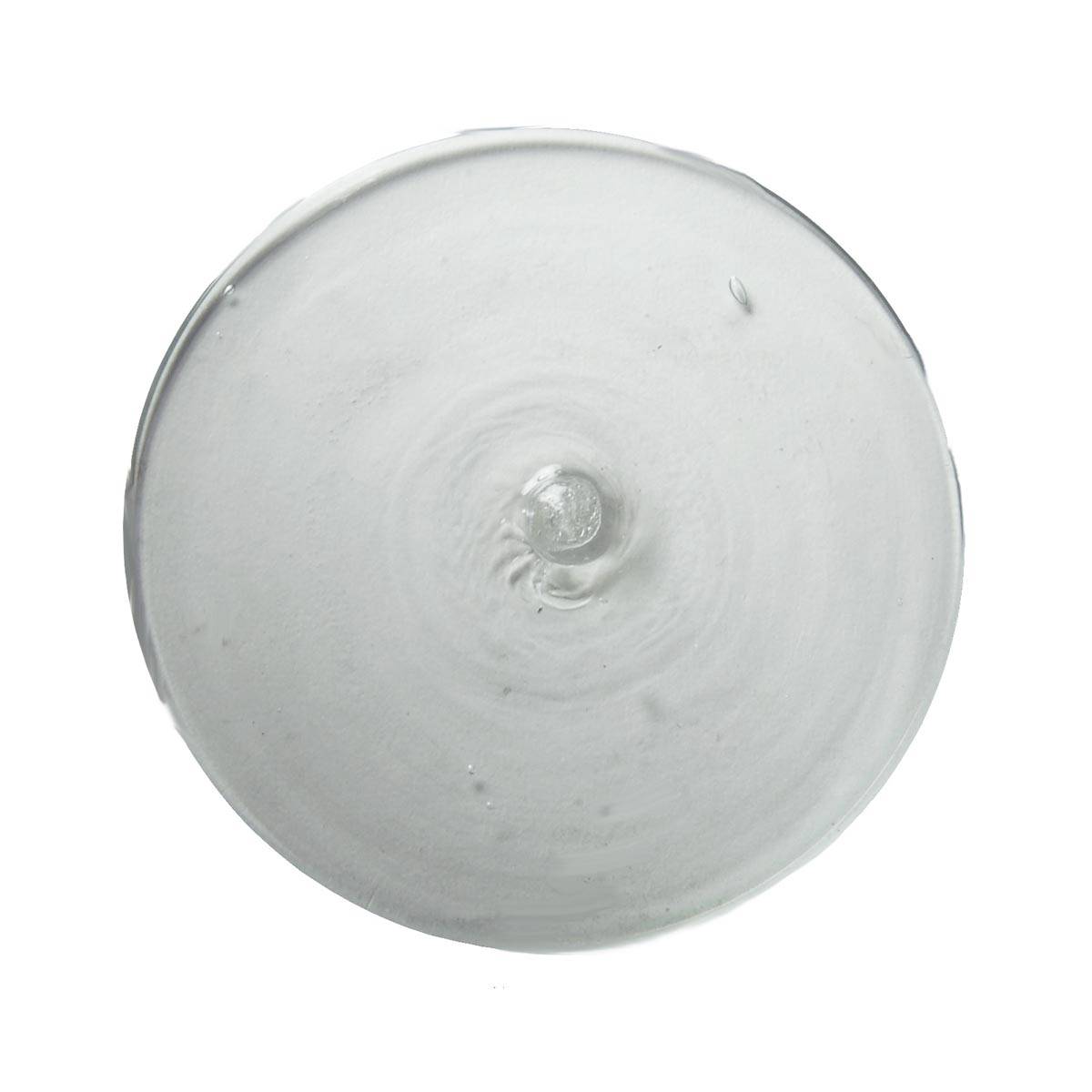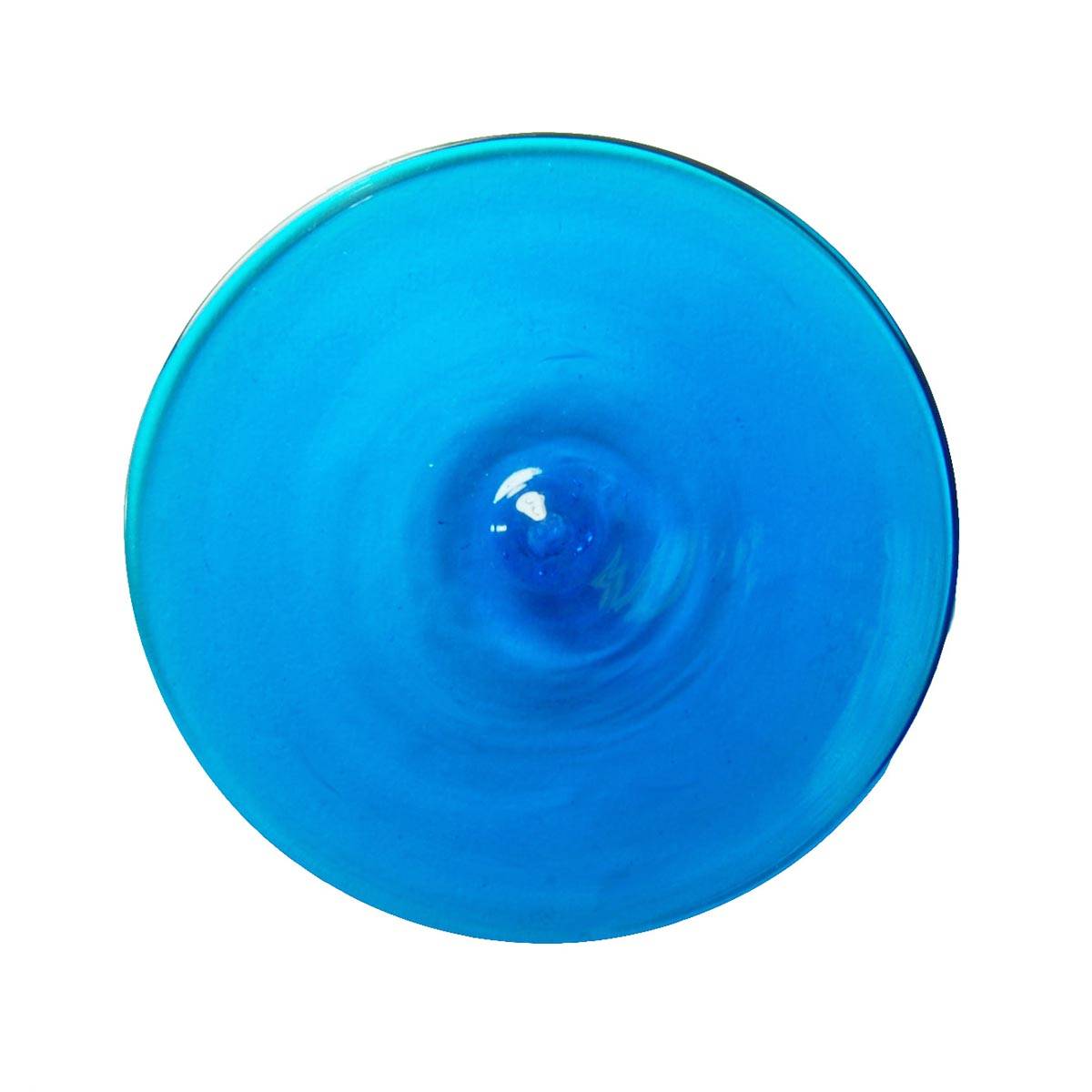 ---
Thick and chunky slab glass
A technique developed in the early 1900's, dalle de verre uses slabs of colored glass, broken into pieces using a hammer, then assembled – puzzle like- into patterns that are set in resin or concrete. The use of thicker pieces of glass as seen in dalle de verre, reflects and refracts the light with great depth and complexity.
Standard Dimensions:
7 7/8″ x 11 3/4″ x 1″ thick
Hot Colors:
$25 a slab
Cool Colors:
$20 a slab
Anvils (for breaking Dalles)
$100.00
Dalle Hammers
$40 each
Dalle Sample Sets
$30 each set
Packing Costs:
10 Dalles per Carton
$5 per Carton or 5%, whichever is greater
Anvil Carton
$5 per Anvil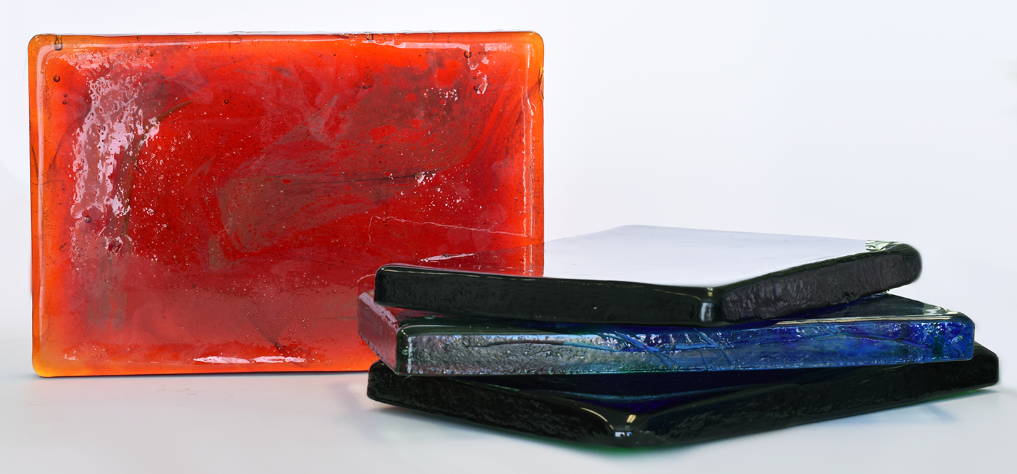 ---
Standard:
7 3/4″ x 3 5/8″ x 1 1/2″
$18.00 per Brick
Large:
10″ x 3 1/2″ x 2
$22.00 per Brick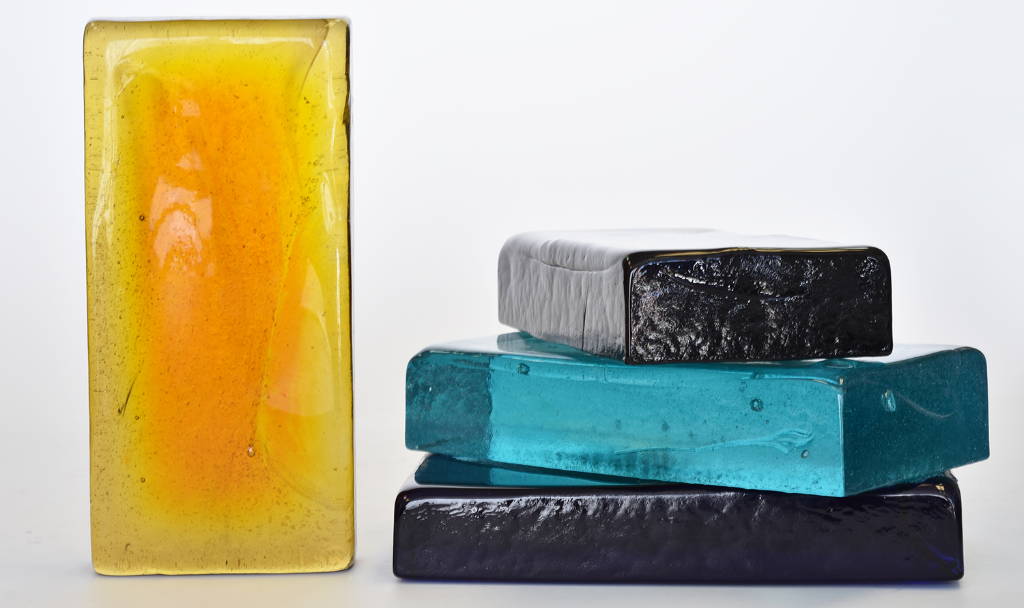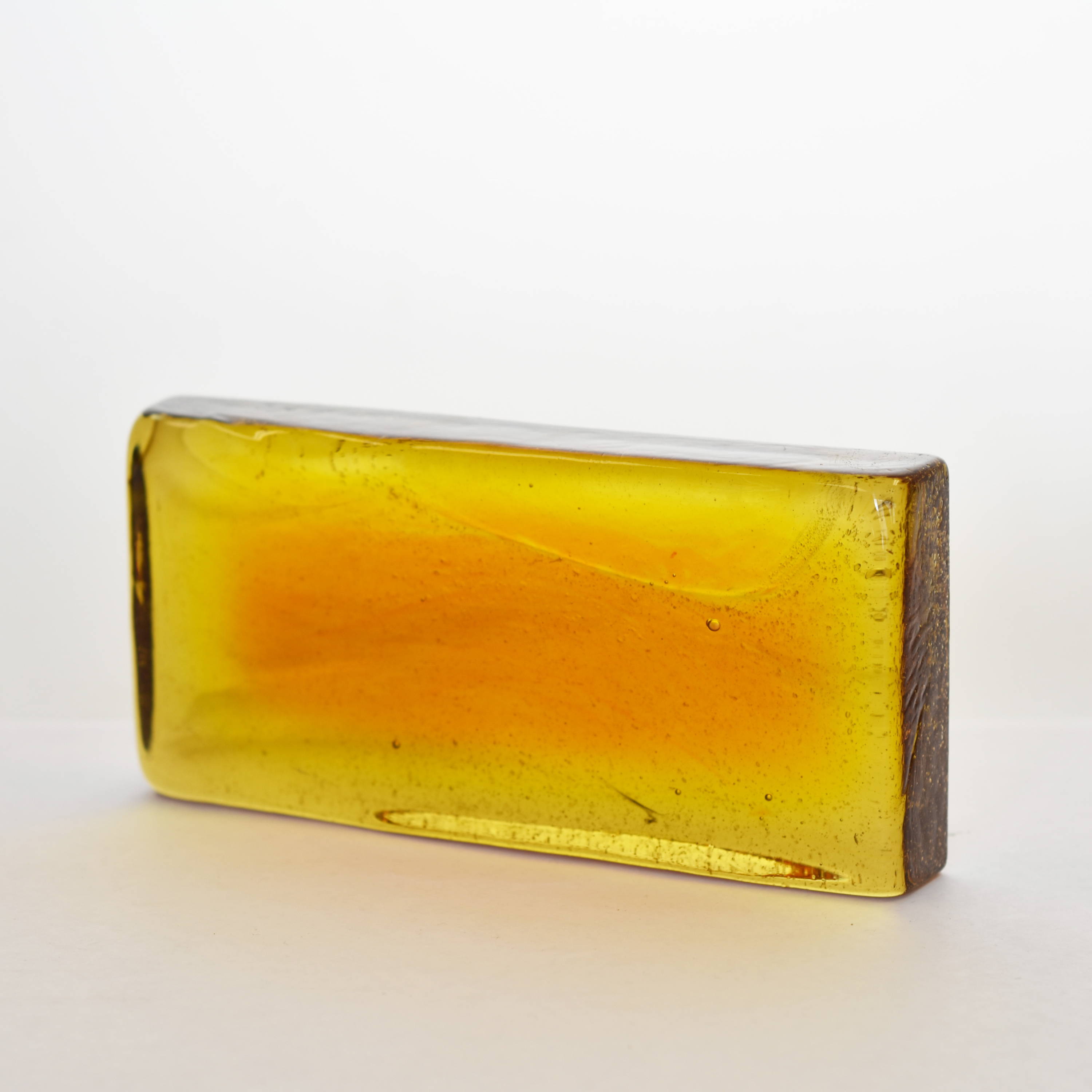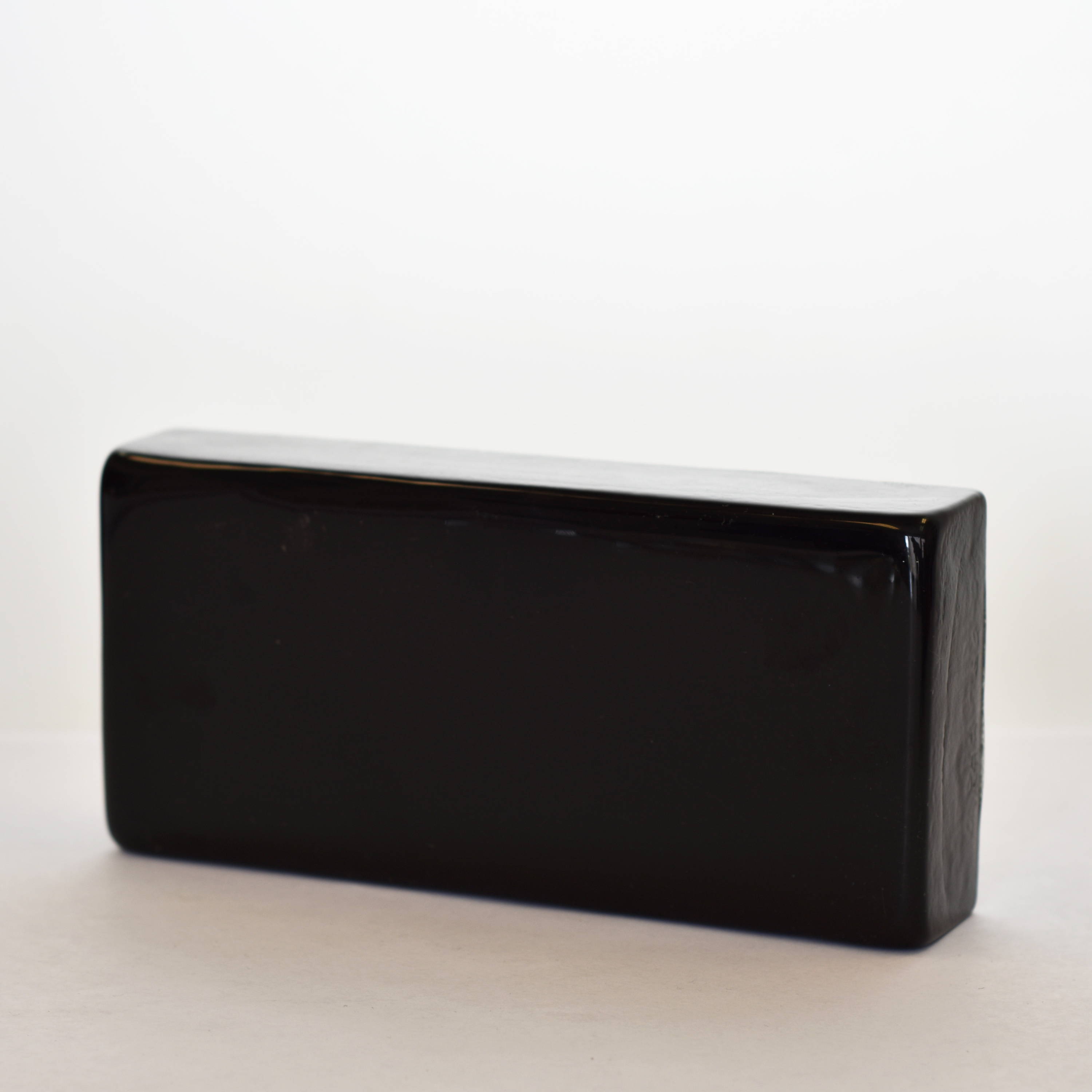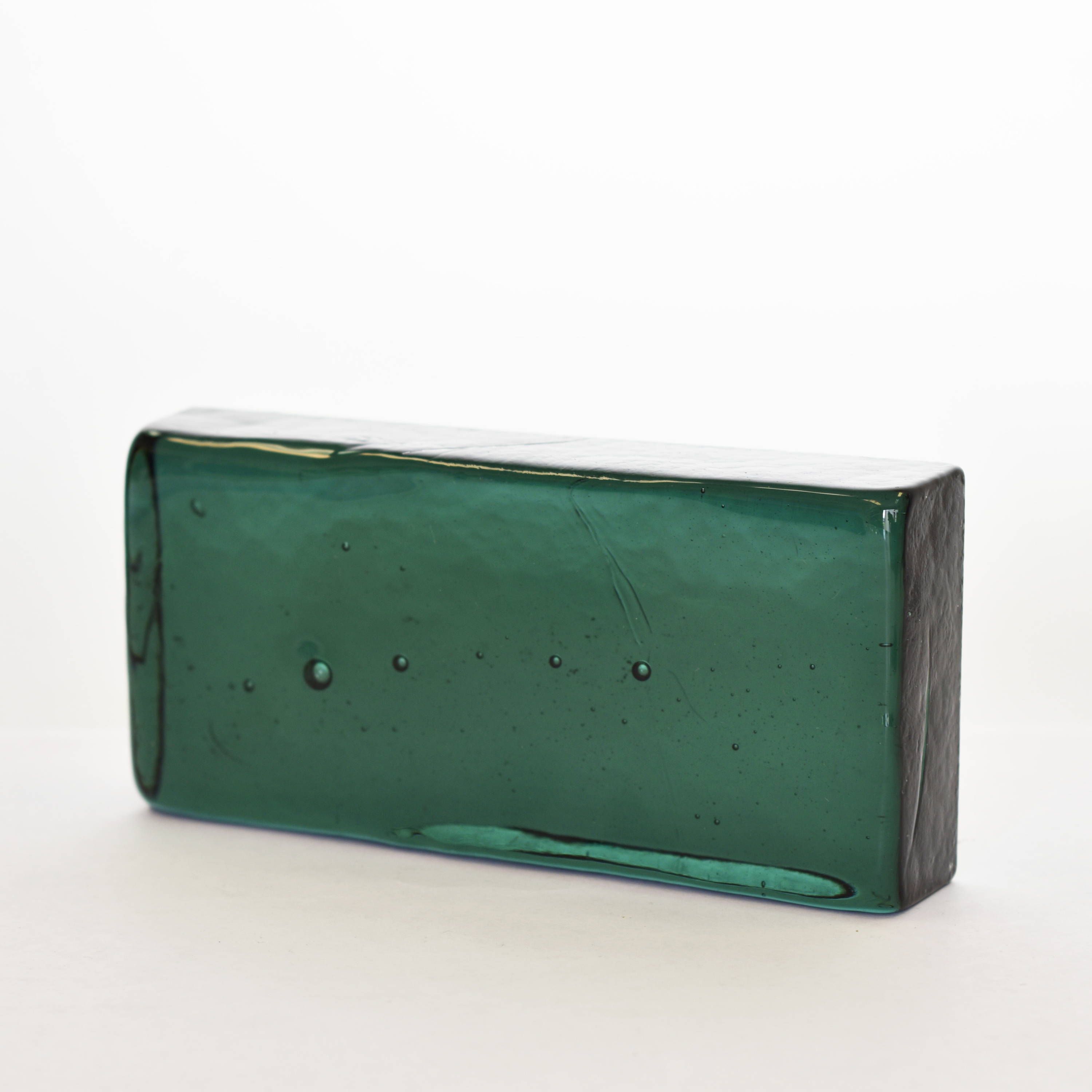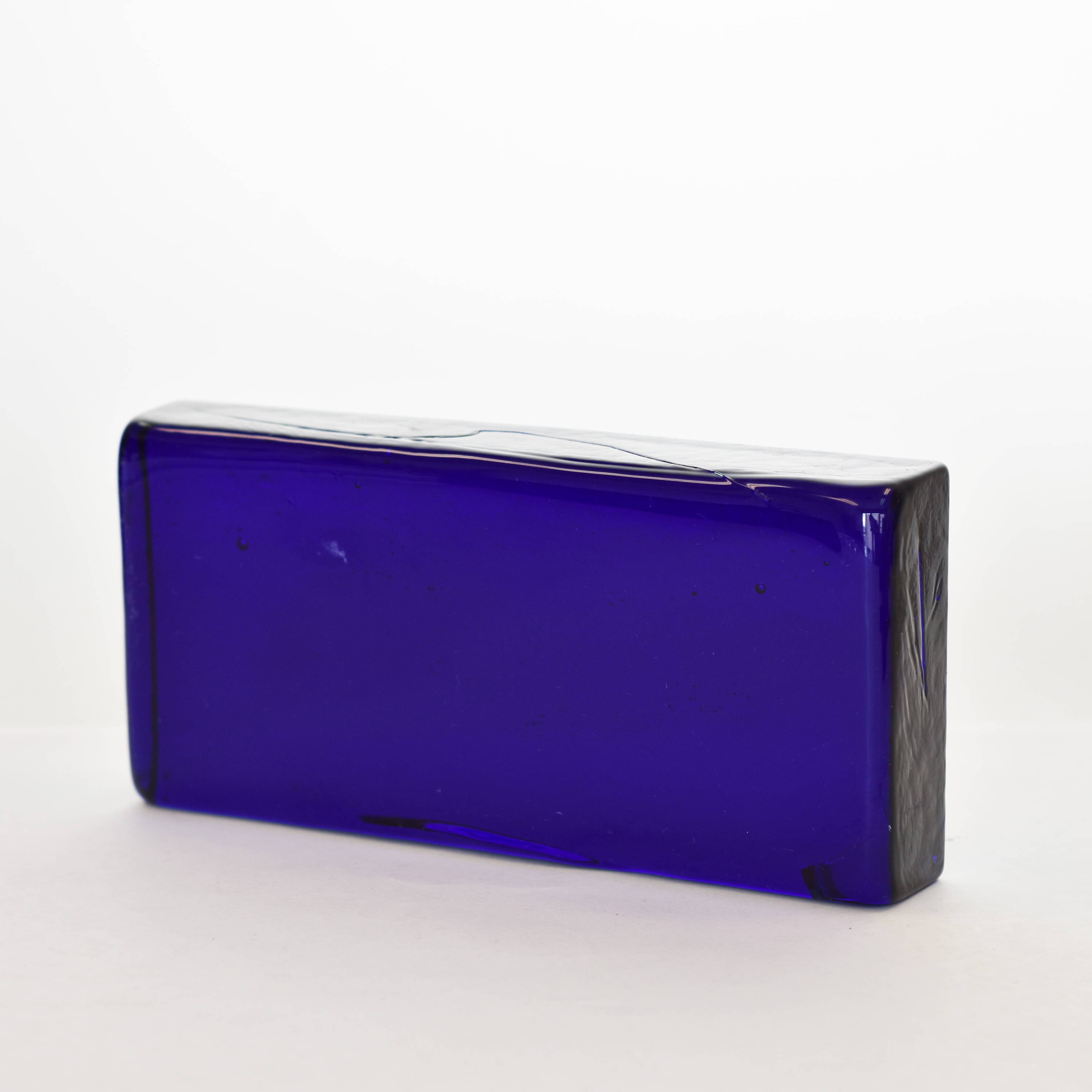 ---
Rounds used in sidewalk restorations
Paver Sizes include 1 5/8″ diameter up to 6″ diameter and larger
Standard Pavers
Size / Price
1 5/8″ / $2.75 each
2″ / $3.00 each
2 1/4″ / $3.50 each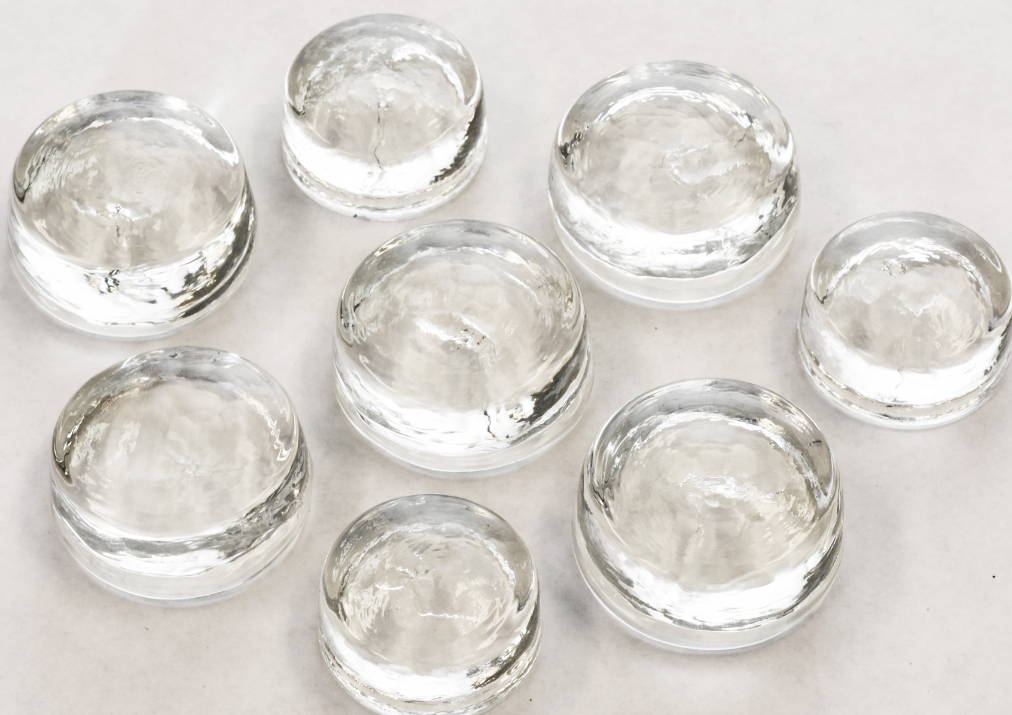 ---
Square panes of glass with a circular pattern
Size / Price
4″x 4″ / $45.00
4″x 6″ / $45.00
5″x 5″ / $45.00
5″x 6″ / $45.00
5″x 7″ / $45.00
6″x 6″ / $45.00
Size / Price
6″x 7″ / $55.00
6″x 8″ / $55.00
7″x 7″ / $55.00
8″x 8″ / $55.00
8″x 9″ / $55.00
9″x 9″ / $65.00
Packing Cost:
$5.00 per carton or 5% or whichever is greater for ground shipment
$10.00 per carton for Bullseye Panes
---
Glass made to your desired size
Custom casting allows us to create mold dimensions based on our customer's specifications within our ability.
Due to the learning curve on any new project there may be additional charges for the custom casting. Call for price quotes.
Most molds are fabricated here at the factory for an additional fee. We have a selection of molds to choose from in stock.
Casting Abilities
Squares from 2″x2″ up to 14'x14″at 1″ thick
Circles 1 3/8″ diameter up to 16″diameter and 1″ thick
---
Who else is using Blenko Architectural Glass?
Air Force Academy Chapel
-Colorado Springs, CO
Morman Temple
-Washington, DC
Pro Football Hall of Fame
-Canton, OH
Washington National Cathedral
-Washington DC
New York Hall of Science, World's Fair 1964
-New York
St Mary's Cathedral
-San Francisco, CA
Westminster Abbey Benedictine Monastery
-BC Canada
Heinz Chapel, University of Pittsburgh
-Pittsburgh PA
Colonial Williamsburg
-Williamsburg VA
City National Bank Lobby
-Milton WV
---